Having easy access to modern technology, you can track your wife's phone without touching it by using some effective free and paid tracking apps. In fact, you are able to track her exact location!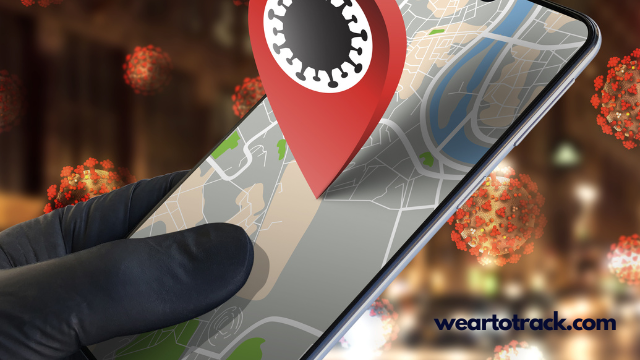 These spying applications will work consistently for you because of their high – end configurations. Also, the spying apps will be very beneficial for you if your spouse cheats on you.
Without any further delay, let's jump into this content.
Also, you have to check out my post on the Best Free Measuring Apps For iPhone And Android That Are Accurate In 2023.
What Can You Track Of Your Wife's Phone With A Tracking APP?
If you use any tracking app on your wife's phone, then you can track every function and feature of the phone which are:
You will be able to see all incoming and outgoing calls. Besides this, you will see the sent and received messages on your wife's phone.
You can see the contact list on the phone. Thus, you can find out any number easily.
You will have access to social media such as Whats app, Instagram, Facebook, and so on. Furthermore, you can monitor these social apps.
You can track the GPS for knowing your spouse's location.
If you want to track the downloading history, browser history, and many more, then you can do it through the tracking app.
The Best 7 Apps For Tracking The Spouse's Phone Without Touching
If you want to track your spouse's cell phone, then you do not need to take help from a hacker or government spy. Having the advantage of GPS, you can easily track a phone.
There are some apps that are very helpful to track a phone. These apps are very familiar with the name 'Spy app'. You will be able to know every piece of information about your spouse's phone by using a spy app.
Here are the most beneficial 7 tracking apps:
1. Minspy:
If you want to track your spouse's phone, then Minspy is the best option for you! You will get all the important information that you want to know. The Minspy app is very good for getting every information in detail.
This application will be the finest spy application for any kind of tracking or hacking task. You can use this app in all browsers. The size of the app is very small indeed.
Your spouse's phone's battery will not be consumed by using this app. Also, it will not take so much memory. Moreover, the setting of the app is very easy. After installing the app, it will start to work on the phone but your spouse will not see the icon of the app.
If your spouse uses an iPhone then, you have to add an iCloud account with the phone. After doing this, you do not need to the setting of this app.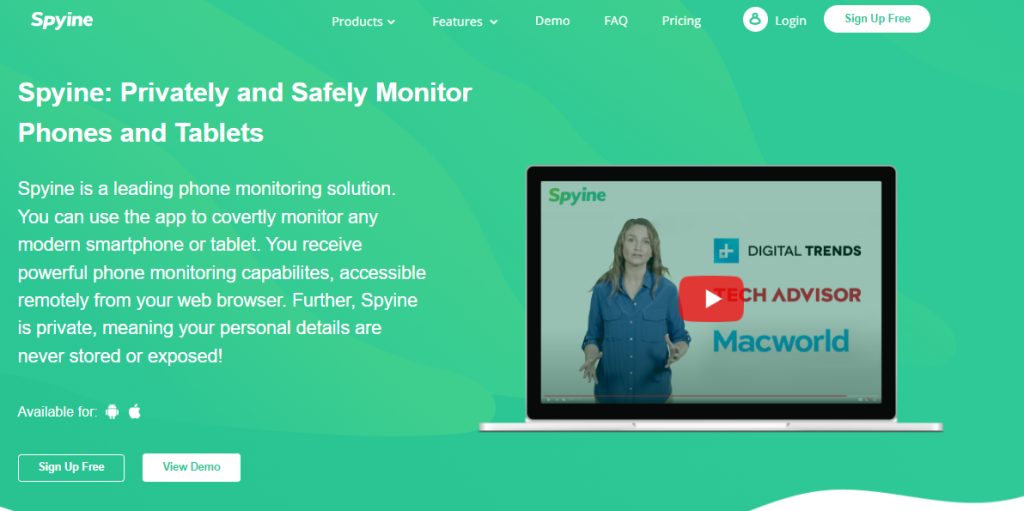 You can keep your eye on your spouse's phone easily throughout this app. In fact, you do not need to look after the phone for its features. The app will work on your spouse's phone remotely.
All browsers on the phone will support this app. No matter what phone your spouse uses, you can use this app on all operating systems such as android, iOS, and so on.
The app is very easy because of its function. You do not need any technical knowledge for setting up the app.
Spicy is one of the best tracker apps. The app is the best for both Android and iOS. Also, the free trial is available on the app. It is a well-known app all over the world.
In case of spying, you will find every necessary function on the app. Hence, the processor of the app is very fast. It can track everything quickly.
4. Neatspy:
You can track your spouse's phone without seeing her phone by Neatspy. This app will be another great app for you. Surprisingly, it is a legal app. As a result, you can do all types of spying without any hesitation of law.
All information will remain safe on the app. So, you do not need to think too much while you use the app.
5. Spyier:
You may monitor every activity of your wife's phone remotely by using this app. Without any hassle, you can use this app safely and soundly. For its excellent result, it is very famous all over the world.
In addition, you will have full access to the phone by using this great app.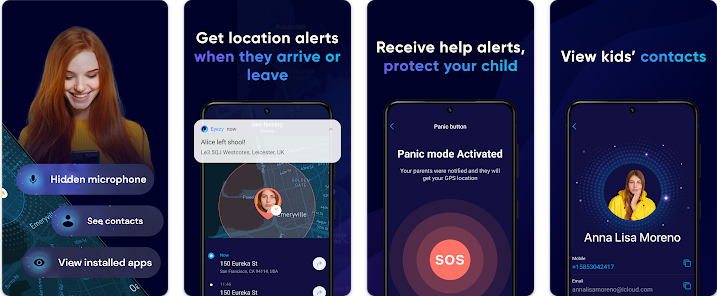 eyeZy has quick tracking capabilities. The app has more than 1500 positive reviews. You can install the app easily.
The app has a multiple-installing system. For this, the app will not need any permission for installing on the phone. Besides this, the function and features are well-built which are well organized on the app.
You can access any kind of activity on your spouse's phone quickly without any difficulties through this app.
If your spouse uses an iPhone, then this app will be the best for you. You will notice when you use the app that the app is built with premium features.
The app is paid. If you want to use this app, then you have to buy its package. If you compare this app to others, then this will be the best software because of its live location data.
The app has more than 2000 good reviews. Without any doubt, you are able to use this app.
Finding A Cheating Spouse Using A Phone
Nowadays, technology is very fast. You can catch your spouse red-handed by using some phone tracking applications.
If you set a spying application on your spouse's phone, then you are able to track every activity that she does with her phone. Unbelievably, her every activity's information will come to your phone.
By doing this, you are able to know her plan earlier. After that, you can catch her while she cheats on you easily. You can do all of these things by using a mobile phone which is a blessing for you!
How To Find A Cheating Spouse Without Her Knowing?
There are plenty of applications such as minspy, Spyier, Spyine, Spyic, Neatspy and so on which work remotely on your Spouse's phone. By using this app, your partner will not be notified that you set a spy app on her phone.
The spy applications will work secretly. In fact, the icon of the app will be invisible on the display. For this, she has no scope to know that you use a tracking app on her phone.
Only you will know that your wife's phone is under a tracking application. Besides, you can get every notification from your partner's phone without seeing or touching the phone. That is how you can find a cheating spouse without her knowing anything.
How Can You Find My Spouse's Location Secretly?
By using tracking or spying software, you are able to know the exact location of your spouse secretly. For this, you have to install the tracking applications on your wife's phone.
The tracking app will always monitor your wife's location such as where she is, where she is going etc every time. On the other hand, the remote lock system is available for you. You can do this whenever you need.
Will You Really Benefit From Using These Spying Apps?
You really get benefits by using this spying app on her phone. In contrast, the benefit of the spying app depends on you also what kind of spying software you use.
A normal spying app that has a negative review may not work for you. You will feel disappointed after using the app.
But, If you use the high-end spying app which is best such as Minspy, Spyic, Spyine, and so on, then definitely it will work. Some of them are paid apps and whereas some are non-paid apps.
You can take a free trial benefit from some spying apps. However, some spying apps are very expensive. So, it depends on you which type of application you want.
The benefits of spying apps depend on the operating system of your spouse's phone. For example, Mspy is a great app for iOS instead of Android. In contrast, Spyic is the best for both Android and iOS operating systems.
Is It Legal To Track My Spouse's Phone?
The tracking on your spouse's phone is highly illegal. But, the legality depends on some facts. If you do not use it properly, then the law can be illegal.
As of the US law, you can not put a spying app on an adult's phone without telling her. Furthermore, you can not track her calls, messages, and social apps without knowing your wife. You will get punished for this because it is illegal to track any one's phone without informing.
In Canada, there is not any specific law for tracking app. So, this law varies with the country where you live.
Verdict
The tracking app can be really helpful for you. At the same time, it can ruin your marriage life. If you fail to catch your spouse cheating, then this will give a bad effect on your relationship.
So, if you really want to use this spying app on your wife's phone, then use it carefully.
Here is an article that I have written about the Best 10 Sports Apps For Smartwatch To Get Live Games Score In 2023.
As a professional trainer and a gadget lover, I've spent a lot of money and time buying wearable activity trackers, smartwatches, and gadgets, and checking them out. My site is focused on helping you with your activity tracking and smart technology journey. I try to provide the most helpful updated content on this subject. Hopefully, you will love my blogs and be a regular around here.