There is a lot of competition in the watch market nowadays. Although it is good news for users, anyone who wants to buy one may get confused.
If you search the market, you'll find mainly three types of smartwatches. Namely, automatic, quartz, and mechanical watches. So, you might wonder which one to choose among automatic vs manual vs quartz watch.
Here is a related article that might interest you on Is A Quartz Watch More Accurate Than A Rolex?
Automatic, manual, and quartz watches are all great. But, if you have to choose one, it will depend on your preference. That's because all of these three types of watches have an equal footing in the market.
Let us discuss the topic in further detail for your better understanding.
Automatic Vs Manual Vs Quartz Watch
In simple words, all of these three watches have their perks. All of them have some similarities as well as some differences. Let's get started with the comparison.
Automatic Watch Overview :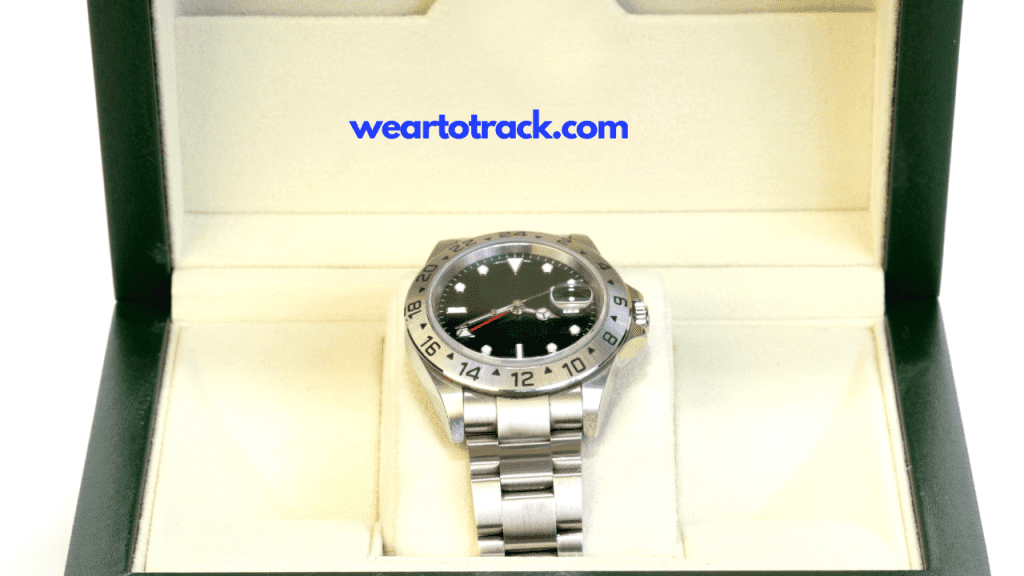 Automatic watches do not need any manual winding. These watches are the result of precise engineering and craftsmanship. The parts inside keep the watch running with the movement of your wrist.
Pros of an Automatic Watch
You do not need any battery to run an automatic watch.
You won't need to wind your watch yourself.
These watches can give accurate time.
Automatic watches are pleasant to the eyes.
These conserve power, unlike quartz watches.
They are typically easy to maintain.
Cons of an Automatic Watch
Automatic watches are very sensitive to movement.
Automatic watches need a frequent movement of hands to remain functional.
Repairing these watches costs a lot.
Quartz Watch Overview :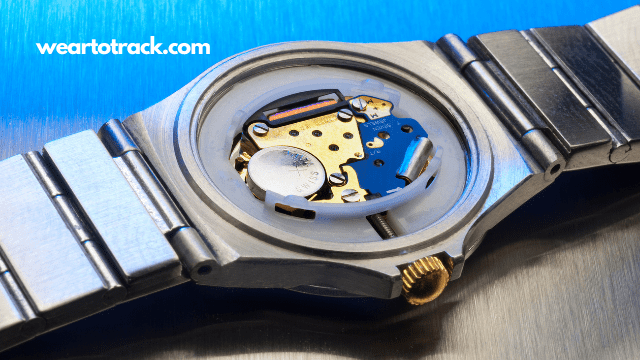 Quartz watches have a crystal in them. This crystal oscillates while being powered by a battery. These pulses of the quartz crystal keep the watch running.
Pros of a Quartz Watch
Quartz watches do not need intricate craftsmanship.
These watches do not need any winding.
It's possible to produce these watches in large quantities.
These watches have a variety of price ranges.
Quartz watches have a low maintenance cost.
These watches give time with excellent accuracy.
Cons of a Quartz Watch
The batteries need to be replaced every 2-3 years.
Most quartz watches have no intricate craftsmanship.
The components have a limited lifetime.
Manual Watch Overview :
Manual watches have a spring wound inside them. This spring releases the tension and keeps the watch functional. However, once the tension is fully released, the watch stops functioning. That's why the user needs to wind the spring to keep the watch functional.
Pros of Manual Watch
Manual watches hold a historical value.
These watches are extremely well crafted.
Many people find winding the watch worthwhile.
These are aesthetically pleasing to look at.
Manual watches need neither any power source nor many tiny parts to wind the spring automatically.
Cons of a Manual Watch
Automatic watches have a pretty high price tag.
Without winding, these watches stop functioning.
These watches are hard to repair.
Automatic vs Manual vs Quartz Watch: Similarities
All of these three types of watches are considered fashionable. Quartz watches have a variety of designs. These watches can be sleek and minimalistic as well as modern and unique. On the other hand, both automatic and manual watches have their charm in the intricate parts inside them.
Automatic vs Manual vs Quartz Watch: Differences
Quartz watches give the most precise time compared to the other two.
Automatic and manual watches do not need any power to operate, unlike quartz watches. Quartz watches are cheaper compared to the other two.
Only manual watches need winding by the user. The other two operate differently. Automatic watches operate through the movement of the user, whereas, quartz watches operate using various sources of power. Quartz watches have little to no maintenance cost compared to the other two.
Automatic and manual watches need skilled labor for production.
Whereas, quartz watches can be produced in factories. The dials of the quartz watch tick. On the contrary, the dials of the other two show a sliding movement. Quartz watches are not as long-lasting as the other two.
Another post that will interest you is about the Self Winding Watch vs Quartz | My Final Verdict!
Conclusion
In this article, we have tried to give our decision about automatic vs manual vs quartz watches. If you have read the article, you must understand that there is no definite answer to which one is superior.
Those who prefer design and craftsmanship can buy either automatic or manual watches. Their decision may depend on whether they like manually winding their watch.
On the contrary, for those who prefer the precision of time most, quartz watches will be the best choice for them.
Now, which one do you prefer? It's up to you!
As a professional trainer and a gadget lover, I've spent a lot of money and time buying wearable activity trackers, smartwatches, and gadgets, and checking them out. My site is focused on helping you with your activity tracking and smart technology journey. I try to provide the most helpful updated content on this subject. Hopefully, you will love my blogs and be a regular around here.