Are you a watch enthusiast? Have you heard of the Breitling Galactic? If not, you're missing out!
This luxurious Swiss-made timepiece is one of the most popular and sought-after watches in the world. It's renowned for its exquisite design and craftsmanship, making it a must-have for any serious watch collector.
In this article, we'll explore what makes the Breitling Galactic so special and why it's such a hit with collectors.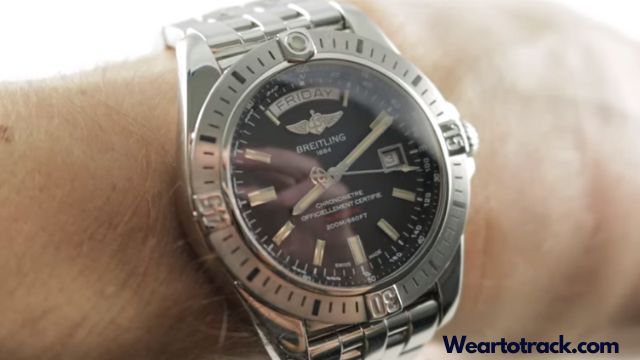 Overview of the Breitling Galactic
The Breitling Galactic is a luxury timepiece that exudes sophistication and refinement, making it perfect for any jet-setter looking to make an impression.
It features two types of movement – automatic and quartz – allowing users to choose the one best suited for their lifestyle. With an array of style choices ranging from classic to modern, the Breitling Galactic can be tailored to fit the user's individual taste.
From its superior craftsmanship and luxurious design to its impressive selection of styles and movements, the Breitling Galactic is sure to turn heads wherever you go.
Popularity Among Watch Collectors
For watch collectors looking for a unique timepiece, the Galactic offers a rare combination of style and affordability that can't be found elsewhere.
Its luxury appeal makes it stand out from other watches in its price range, making it attractive to those who want to make a statement with their wristwear.
The Breitling Galactic has become increasingly popular among watch collectors due to its sleek design and innovative features, such as a chronograph sub-dial and tachymeter scale.
The combination of high-end style and reasonable pricing has made this model an ideal choice for many watch enthusiasts.
Features and Benefits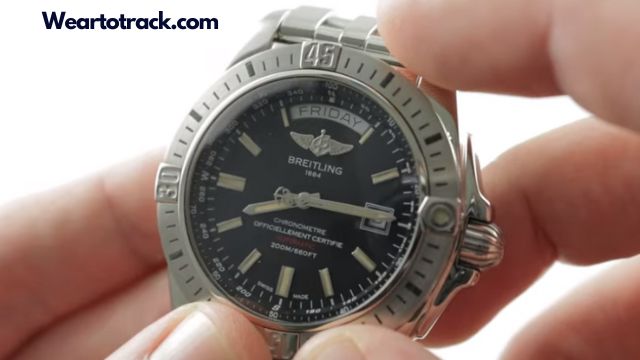 When it comes to the Breitling Galactic, there are a few key features and benefits that make it stand out from other watches.
You can count on its water resistance and chronometer accuracy for reliable performance in any environment. Plus, you'll enjoy the variety of styles and designs available to suit your individual look.
Whether you're a diver or just looking for an elegant timepiece, the Breitling Galactic is sure to have something perfect for you.
Water-Resistance
Enjoying the water without worry? The Breitling Galactic is water-resistant up to a depth of 100 meters, so you can have your fun in the sun! This watch has been rigorously tested for its ability to withstand extreme conditions.
It was designed and tested with high altitude performance in mind, allowing it to easily handle different levels of pressure underwater. The watch also underwent durability testing, making sure that it can stand up against even the toughest environments.
The table below provides an overview of the features and benefits associated with the Breitling Galactic's water-resistance:
| Feature | Benefit |
| --- | --- |
| High Altitude Performance | Ability to resist extreme conditions |
| Durability Testing | Ensures robustness in any environment |
| Water Resistance | Up to 100m depth |
Chronometer Accuracy
You can trust your Breitling Galactic to keep you on time. It's a certified chronometer with unparalleled accuracy – so accurate, in fact, that it's second-to-none. This remarkable accuracy is due to the innovative movement within the watch, which was developed using Swiss technology.
The combination of these two elements results in an incredibly precise and reliable timepiece. One that will stay accurate for years to come. Not only does this ensure that you won't miss any important appointments or events, but it also adds a great deal of value and prestige to your Breitling Galactic.
It's clear why the chronometer accuracy of this watch has been praised by many people around the world!
Variety of Styles and Designs
Moving on from Chronometer Accuracy, let's explore the variety of styles and designs that Breitling Galactic offers.
This luxury watch appeals to those who want a sophisticated look without sacrificing performance. With price points ranging from mid-level to higher-end selections, there's something for everyone in the Galactic collection.
These watches are designed with extra attention to details for their classic appeal and luxurious aesthetic. Whether you're looking for a sporty look or something more formal, you'll find plenty of options available in this line of timepieces.
The Breitling Galactic also boasts premium features such as sapphire crystal glass and SuperQuartz movement accuracy that give it an undeniable luxury appeal.
Conclusion
You've heard of the Breitling Galactic, but do you really know what it is? This iconic watch has become a staple among watch collectors worldwide.
With its sleek design and useful features, it's no wonder that people can't get enough of this timeless piece. From the durable construction to the simple yet sophisticated look, there's something for everyone in the Breitling Galactic.
It's truly a symbol of excellence and serves as an eye-catching reminder that time should never be taken for granted. Plus, with a variety of color options available, you're sure to find one that'll fit your personal style perfectly – like icing on top of a cake!
So don't wait any longer – take control of your life and make every second count with the Breitling Galactic!
As a professional trainer and a gadget lover, I've spent a lot of money and time buying wearable activity trackers, smartwatches, and gadgets, and checking them out. My site is focused on helping you with your activity tracking and smart technology journey. I try to provide the most helpful updated content on this subject. Hopefully, you will love my blogs and be a regular around here.