Patek Philippe is a renowned Swiss watchmaker and its watches are highly sought after. The company has been in business since 1851 and continues to produce high-quality, exquisite timepieces.
As such, many people want to know where they can buy a Patek Philippe watch. This article will discuss the various options available for purchasing a Patek Philippe watch including authorized dealers, pre-owned watches, and online auctions or marketplace platforms.
3 Best Ways to Buy an Authentic Patek Philippe Watch
Patek Philippe watches are so sought-after that there is a high demand for counterfeits. This makes them more vulnerable to being counterfeited. Additionally, the high price of genuine Patek Philippe watches makes them a more attractive target for counterfeiters.
So, If you don't want to end up buying a counterfeit Patek Philippe, keep reading because I'm going to share the 3 best ways that you can use to buy an authentic Patek Philippe Watch in 2023.
1. Authorized Dealers (Most Recommended Way)
Authorized dealers of Patek Philippe watches are the only sources from which to purchase a genuine product. Potential buyers should be aware that these authorized dealers are luxury boutiques and certified retailers, as opposed to online marketplaces or pawn shops.
It is important for customers to ensure they buy from an authorized source in order to guarantee the watch's authenticity, quality, and warranty coverage. All authorized dealers have been vetted by Patek Philippe to provide excellent customer service and support after the sale.
Furthermore, all watches come with a certificate of origin indicating that it was purchased through an official retailer.
2. Pre-Owned Watches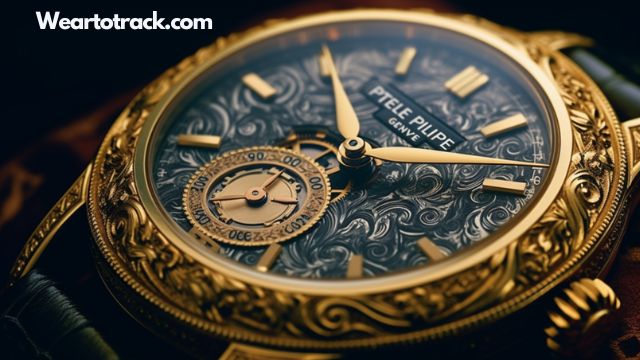 Pre-owned Patek Philippe timepieces are an exceptional way to enjoy a luxurious experience at an accessible price.
Luxury retailers often carry pre-owned Patek Philippe watches, offering customers the ability to purchase one of these exquisite designs without having to pay full price.
Secondhand stores are also a great option for those seeking out a pre-owned Patek Philippe watch.
Many of these establishments offer their customers the opportunity to find vintage and antique pieces that may not be available through luxury retailers.
Additionally, it is possible to find excellent deals on pre-owned watches in secondhand stores as well as online marketplaces like eBay or Craigslist.
However, make sure that you authenticate the watch before paying the seller. For that, you can go to any near Patek Philippe Authorized dealer and ask them to authenticate the watch before you proceed with payment.
3. Online Auctions and Marketplace Platforms
Online auctions and marketplace platforms are great places to find a wide variety of timepieces at competitive prices. These platforms provide access to both private sellers and established retailers, allowing buyers to compare prices and read online reviews before making a purchase.
Private sellers may offer pre-owned Patek Philippe watches at discounted rates, while established retailers can provide assurance that the watch is authentic.
Additionally, many online auction sites have buyer protection policies in place that guarantee the authenticity of the product or offer refunds if it does not meet expectations.
As such, these platforms are a great option for those looking for a quality timepiece at an affordable price.
PHOHowever, it's recommended you authenticate the watch before you buy it because many counterfeiters use online marketplaces to sell their fake Patek Philippe Watches. So, you should proceed only when you have authenticated the watch.
Conclusion
The purchase of a Patek Philippe watch is an investment that should be made with care. It is important to ensure that the watch purchased is authentic and of the highest quality.
Authorized dealers are the best option for those looking to buy a new Patek Philippe watch, as they guarantee authenticity and provide warranties. Pre-owned watches can also be found through authorized dealers, providing buyers with access to more affordable options.
Online auctions and marketplace platforms offer another avenue for purchasing pre-owned watches, but it is important to exercise caution when making such purchases as there may be no guarantees regarding authenticity or condition.
Ultimately, buyers must take their time in researching all available options before committing to a purchase in order to ensure they receive the best value for their money.
As a professional trainer and a gadget lover, I've spent a lot of money and time buying wearable activity trackers, smartwatches, and gadgets, and checking them out. My site is focused on helping you with your activity tracking and smart technology journey. I try to provide the most helpful updated content on this subject. Hopefully, you will love my blogs and be a regular around here.