Picture yourself in a situation where you just bought a new phone, but when you try to activate it, you find out that the ESN is bad. You feel frustrated and helpless.
Don't worry! There are ways to bypass a bad ESN on your phone. In this article, we will discuss what an ESN is and why it may be bad, how to bypass a bad ESN, and what to do if you have issues by passing the bad ESN.
With these tips and tricks, you'll be able to get your new phone up and running in no time!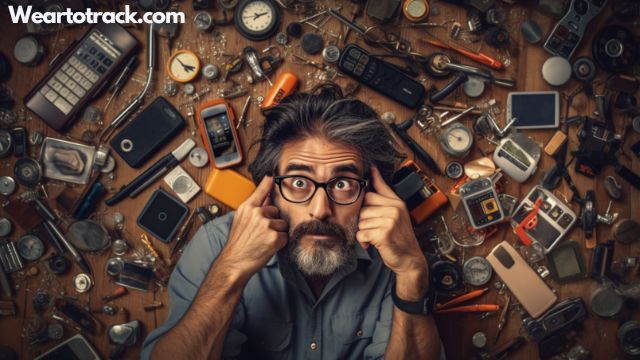 Key Takeaways
A bad ESN on a phone can be caused by fraudulent activity or unpaid bills, and it's important to confirm activation with the provider using the ESN.
Options for bypassing a bad ESN include unlocking the phone, purchasing an unlocked phone, or using SIM cards from other carriers or third-party services.
Reprogramming the phone through remote flashing or accessing internal settings is also a possibility.
Using an unlocked phone can provide more freedom and possibilities, but it's important to research all options and seek advice from online forums and resources before making a decision.
Understanding ESN and Why It May Be Bad
You might be wondering what ESN is and why it could be bad, right? ESN stands for Electronic Serial Number and it's the unique identifier assigned to a cell phone.
Activating an ESN requires finding the number on your device so it can be registered with the carrier. If you have a bad ESN, the carrier won't allow your device to access their services. This is likely because it's associated with fraudulent activity or unpaid bills.
Finding an ESN on many devices is relatively easy. Simply go into your settings menu and look for "about phone" or "system information". Depending on the type of phone you have, you may also need to remove the battery to see a label containing all your identifying information, including your model number, IMEI (International Mobile Equipment Identifier) code, and more importantly, your ESN.
Once you locate the number, you should contact your provider directly to confirm if they can activate the phone using this specific serial number. If there are any issues with activation due to fraud or other problems associated with a bad ESN, unfortunately, they won't be able to assist in activating your device.
Bypassing a Bad ESN
If you have a phone with a bad ESN, there are several methods you can use to bypass it. One way is to unlock your phone, which will allow you to reprogram it and use it as an unlocked phone.
Another option is to purchase an unlocked phone outright so that the ESN number won't be an issue. Both of these solutions offer a way for you to get around having a bad ESN number on your device.
Unlocking the Phone
To unlock your phone, you'll need to get a new ESN. One way to do this is by buying an unlocked phone that doesn't require a specific network provider. This will give you the freedom to switch between networks without having to worry about bad ESNs or any other potential issues.
Another option is to look at unlocking alternatives such as SIM cards from other carriers or using third-party services like Device Unlockers and IMEI Unlocks. These services allow you to bypass the bad ESN issue and unlock your device without having to pay for a new one.
Reprogramming the Phone
Reprogramming a device requires a certain level of technical expertise and can be done using specific software or applications.
Remote flashing is one way to reprogram a phone. It involves connecting the device to a computer and downloading third-party software. This type of software allows users to access the internal settings of their phone, allowing them to make changes that would otherwise not be possible.
Additionally, this type of software can also help users bypass bad ESN numbers on their phones. By accessing the internal settings, users can reset the ESN number and enter in a new one that will work with their carrier's network.
Reprogramming your phone in this manner is an effective way to bypass bad ESNs without having to purchase another device.
Using an Unlocked Phone
Unlocking a phone is like unlocking the door to an entirely new world of possibilities – you'll be able to access features and services that weren't available before! Using an unlocked phone is one way to bypass a bad ESN. You can buy an unlocked phone from many retailers or online stores, and then go through the process of unlocking it yourself.
Here are just some of the advantages of using an unlocked phone:
You're not bound by any limitations set by your carrier
You'll have more freedom in terms of what you can do with your device
The unlocking process itself is relatively simple and straightforward
What to Do if You Have Issues Passing the Bad ESN?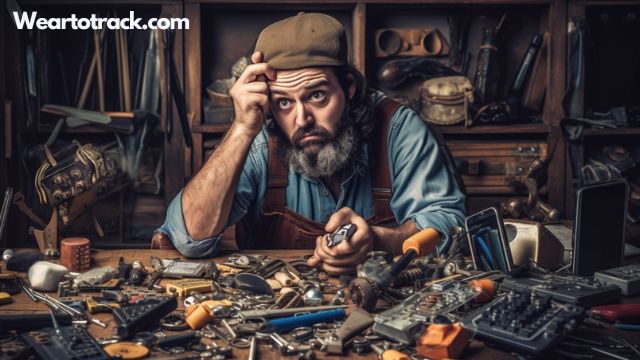 If you're having trouble bypassing the bad ESN, don't give up hope! Swapping SIMs is one of the most common solutions for this issue, but if that doesn't work there are still alternative solutions.
One option is to contact your carrier and ask them to reset the ESN on their end. This may require a fee, but it could be worth it in order to get your phone working again. Another option is to purchase a new phone with an unlocked ESN. This can be expensive, but it's often the only way to get around a bad ESN.
You should also consider checking online forums or other resources for advice from people who have had similar issues. They may have found creative ways of getting around the problem that you hadn't thought of before.
Additionally, some carriers offer special services or programs that can help you bypass a bad ESN without having to buy a new phone or pay extra fees.
No matter what route you decide to take, make sure you do your research first and understand all of your options before making any decisions about how best to proceed with bypassing the bad ESN on your phone.
Conclusion
It's important to understand what an ESN is and why it may be bad. Bypassing a bad ESN can be tricky, but with the right steps, you can do it.
If you run into any issues while trying to bypass the bad ESN, don't panic. Reach out to your carrier or phone manufacturer for help. They'll be able to provide assistance and get you back up and running in no time.
With their help, you'll have your phone working again quickly and easily. So don't let a bad ESN stop you from using your device – take action now and get back on track!
As a professional trainer and a gadget lover, I've spent a lot of money and time buying wearable activity trackers, smartwatches, and gadgets, and checking them out. My site is focused on helping you with your activity tracking and smart technology journey. I try to provide the most helpful updated content on this subject. Hopefully, you will love my blogs and be a regular around here.