You're considering buying a watch, but want to make sure that it's reliable. You've heard of COSC certification and wonder if this is enough to demonstrate the reliability of a watch.
In this article, we will discuss what COSC certification is and how it can be used to demonstrate that a watch is reliable.
We will also look at other factors you should consider when searching for a high-quality and reliable timepiece.
What is COSC Certification?
When it comes to your timepiece, you want assurance that it's accurate and dependable. That's where COSC certification comes in – providing the peace of mind that you're wearing a trustworthy piece.
COSC stands for Contrôle Officiel Suisse des Chronomètres, which is the Official Swiss Chronometer Testing Institute. It is an independent organization established in 1973 to certify the accuracy and precision of wristwatches produced by both Swiss and non-Swiss watchmakers.
The certification process includes testing for water resistance, battery life, shock resistance and other factors that ensure a watch is reliable. Furthermore, all watches bearing the COSC certificate have gone through 15 days of rigorous testing in various positions and temperatures to guarantee high-performance standards are consistently met.
The purpose of this certification is to provide customers with confidence when buying a new watch – not just from Switzerland but from any manufacturer worldwide – knowing their timepiece has been tested against strict criteria by experts who know what they're doing. As such, having a COSC certificate indicates quality craftsmanship as well as superior performance that can be expected over its lifetime.
Additionally, this certification also helps distinguish between two manufacturers who sell similar models at different prices; if one model has received the COSC seal of approval then it will likely be more expensive due to the extra assurance it provides consumers with its reliability and accuracy.
Given these advantages, it's no wonder why many watchmakers strive for their products to receive COSC certification; its stamp of approval shows customers their product meets exacting standards ensuring a top-notch timepiece every single time. Moving forward, we'll explore further how this certification can demonstrate a watch's reliability even further…
Advantages of COSC Certification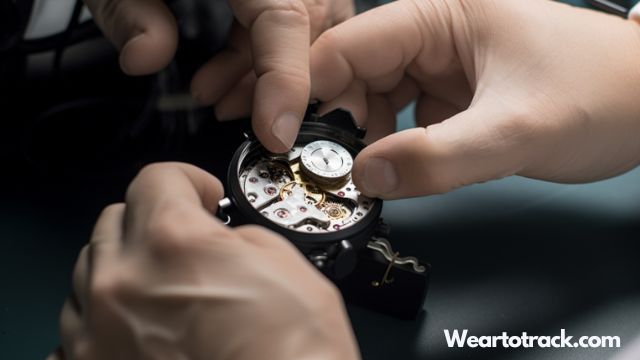 You can trust that a timepiece is of the highest quality when it carries COSC certification, making sure its accuracy and precision are up to par.
The certification process requires rigorous testing standards that measure the watch's accuracy over several days and positions. Watches must meet very specific criteria set by COSC in order to earn this exclusive certification.
This includes measuring variations in timekeeping to be within -4/+6 seconds per day, ensuring the watch is both accurate and reliable for years to come.
The COSC certificate also offers peace of mind since it provides a guarantee of quality from an independent third party. On top of that, having a COSC certified watch on your wrist also shows status as one of the few watches with such coveted validation.
Wearing a COSC certified watch demonstrates that you value reliability, accuracy, and high-quality craftsmanship when it comes to selecting your timepieces.
Given these advantages, it is clear why many watch collectors opt for a timepiece carrying the COSC certification seal.
This ensures they have found an exceptionally reliable item for their collection or wardrobe. That said, other factors should still be considered when searching for a reliable watch beyond just COSC certification alone.
Other Factors to Consider When Searching for a Reliable Watch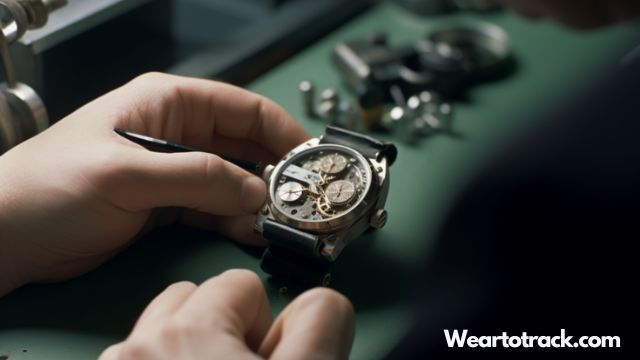 When searching for a reliable watch, there are several factors to consider.
Firstly, you should look into the brand reputation of the watch. Does the company have good reviews and customer feedback?
Additionally, check to see if the manufacturer offers a warranty on their products. This could give you peace of mind that they stand behind their product.
Finally, read user reviews from people who've already purchased and used this particular watch. This'll provide you with an honest opinion of how well it performs.
Brand Reputation
The reputation of a brand is like the trustworthiness of a close friend; if it's earned, it'll go a long way.
With this in mind, it can be helpful to investigate the brand loyalty and luxury features associated with a watch before purchasing. This can provide an indication as to whether or not the watch is reliable and if its quality meets what you're looking for.
Additionally, understanding how long the watch has been on the market and its customer reviews can help to determine whether or not a brand has earned its trustworthiness. Taking into account all these factors when determining reliability will help ensure that you invest in a watch that you can rely on for years to come.
To gain further insight into reliability, considering manufacturer warranties is another great option.
Manufacturer Warranty
Investigating a manufacturer's warranty can be a great way to gain more insight into the reliability of a watch, offering reassurance if something were to go wrong. Many warranties will cover any repairs that are needed, which can be especially cost-effective compared to having them done elsewhere.
Furthermore, depending on the brand and provider, you may even have access to repair centers or technicians who specialize in the make and model of your watch. This ensures that any issues that arise are handled with care and expertise.
Additionally, many warranties include coverage for parts replacement due to wear or malfunction during their lifetime — making sure your watch stays in perfect condition over time. With such comprehensive options available from manufacturers, customers have more assurance about their purchase when it comes to reliability.
As such, it's clear why taking advantage of these warranties can provide an extra layer of confidence when considering whether or not a watch is reliable. In addition to manufacturer warranties, another important factor in evaluating the reliability of a watch is user reviews.
User Reviews
Gauging the opinion of other users can be a great way to get an unbiased sense of how reliable a watch is, giving you peace of mind when making your purchase. Reviews from past customers can give insight into the watch's user experience and whether or not it meets expectations given its price point.
If reviews are overwhelmingly positive, this suggests that the watch is likely to be reliable, as consumers wouldn't be so satisfied with their purchase otherwise. Similarly, if reviews are largely negative, this could signal that there are issues with the product's reliability.
As such, user reviews can offer valuable information on whether or not a watch is reliable and should be taken into consideration when deciding if it's worth buying.
Conclusion
You've done your research and found the perfect watch to buy. You know it has COSC Certification, but can you be sure that this is truly a reliable timepiece?
The answer is yes! COSC Certification ensures that the watch meets all of the standards for accuracy and precision set out by the Swiss Official Chronometer Testing Institute. Additionally, other factors such as materials used, craftsmanship, and movement type are important when determining reliability.
To sum it up: A COSC Certified watch is a guaranteed way to get quality and reliability in one package – so go ahead and make your purchase with confidence!
As a professional trainer and a gadget lover, I've spent a lot of money and time buying wearable activity trackers, smartwatches, and gadgets, and checking them out. My site is focused on helping you with your activity tracking and smart technology journey. I try to provide the most helpful updated content on this subject. Hopefully, you will love my blogs and be a regular around here.