You've probably heard of Swiss watches and the COSC certification, but do you know what sets them apart?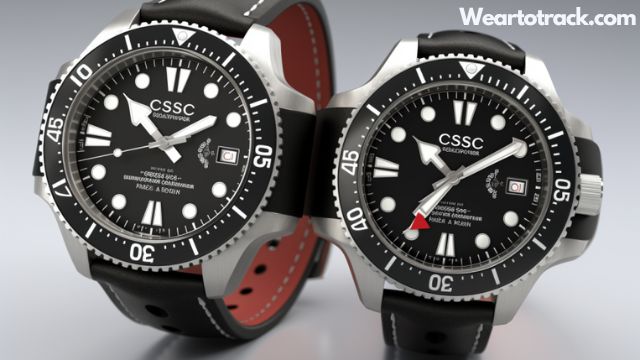 COSC stands for the Official Swiss Chronometer Testing Institute, and it's a testing center that certifies watch movements as chronometers.
Swiss Made certification is a quality label used to identify products that are made in Switzerland.
In this article, we'll compare COSC and Swiss Made Certification to help you understand their differences.
Check out this post: Best COSC Certified Watches Under $500, $1000, and $2000 For 2023.
Let's dive in!
Overview of COSC Certification
If you're looking for an official seal of approval on your timepiece, COSC certification could be the perfect choice! The Contrôle Official Suisse des Chronomètres (COSC) is an independent Swiss organization that certifies Swiss-made watches.
They use Artificial Intelligence and Digital Transformation to test watch movements for accuracy and precision over 15 days in five different positions at three different temperatures.
This certification process takes place in a laboratory environment – not in a workshop – ensuring impartiality and eliminating any potential bias.
The COSC sets strict standards, with mechanical movement watches needing to have an average daily rate of -4/+6 seconds per day as well as chronometer-level accuracy (ranging between -6/+4 seconds).
Watches that meet these standards are then issued with the prestigious 'chronometer' certificate from the COSC. It's worth noting that only 7% of all Swiss-made watches achieve this superior status.
Having a COSC-certified timepiece means that it has passed some rigorous tests, providing peace of mind to buyers that their piece is truly special.
With a certificate guaranteeing its quality, you can be sure your investment will last for years to come. Moving on from here we'll explore the 'Swiss Made' certification which also provides assurance when it comes to buying timepieces from Switzerland.
Overview of Swiss-Made Certification
Swiss Made Certification is a certification mark that clearly communicates to the consumer, through a recognizable logo, that they're purchasing a product made in Switzerland according to strict standards of quality.
The label guarantees that at least 60% of the production costs were incurred in Switzerland, with certain other requirements set by the relevant legislation. This certification requires that all major components used in the product must be Swiss-made or from another certified origin, with minor parts also having to originate from within Switzerland for many products. Meeting these stringent criteria ensures high-quality products manufactured according to Swiss standards.
These certifications are very important for producers when marketing their products as they help establish trust and reliability in their brand name. For consumers too, having access to such reliable information helps them make an informed decision when choosing which product best suits their needs.
Furthermore, this certification provides protection against counterfeiting of goods since any product carrying this logo can be traced back to its country of origin. Given its importance and significance, obtaining this type of certification requires rigorous processes and procedures that adhere to specific guidelines established by local authorities – making it a highly reliable indication of quality.
As we move on to comparing COSC and Swiss Made Certification further ahead, keep in mind these key points discussed here regarding the latter's purpose and requirements for obtaining it.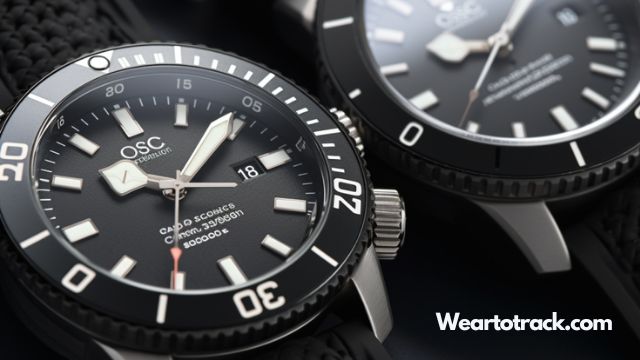 Comparing COSC and Swiss-Made Certification
| Feature | COSC Certification | Swiss-Made Certification |
| --- | --- | --- |
| Origin | Swiss | Swiss |
| Issuer | Official Swiss Chronometer Testing Institute | Swiss Authorities |
| Accuracy | Up to -4/+6 seconds per day | No accuracy requirement |
| Tests Performed | 15 individual tests | No tests required |
| Type of Movement Requirement | Mechanical movement | Mechanical and quartz movement |
| Percent of Parts Made in Switzerland | 100% | At least 60% |
COSC stands for Contrôle Officiel Suisse des Chronomètres, which is an independent bureau that tests watches to ensure their accuracy and precision. The certification is based on a movement's ability to meet certain standards in terms of accuracy and reliability.
On the other hand, Swiss Made Certification is based on product quality and price points – it assesses a watch's origin, components, and movement type, as well as its design and assembly process. This certification helps to ensure customers are getting the best value for money when purchasing a Swiss-made watch.
When considering what type of certification you should look for in a luxury timepiece, consider both COSC and Swiss Made Certifications. The former focuses more on the accuracy and reliability of the movements while the latter ensures high-quality materials are being used in production as well as fair pricing for consumers.
Furthermore, if your watch has both certifications it will be even more valuable since it guarantees both superior craftsmanship and performance levels! Finally, make sure to do some research into each certification before deciding which one is right for you so that you can be confident in your purchase.
Conclusion
You now know the difference between COSC and Swiss Made certifications. COSC proves that a watch is precise and accurate, while Swiss Made guarantees that it was made in Switzerland with high-quality materials.
Both of these certifications are a sign of excellence, and using them together is like a double whammy of awesomeness! There's no better way to ensure you have an amazing timepiece than by having both COSC and Swiss Made certifications – it's like striking gold!
So, choose wisely when selecting a watch; make sure it has both of these certifications for optimal quality assurance.
As a professional trainer and a gadget lover, I've spent a lot of money and time buying wearable activity trackers, smartwatches, and gadgets, and checking them out. My site is focused on helping you with your activity tracking and smart technology journey. I try to provide the most helpful updated content on this subject. Hopefully, you will love my blogs and be a regular around here.