You've probably heard of ESN or Electronic Serial Number. It's a code that's assigned to each mobile device to help identify it in the event of theft.
But did you know that you can check an ESN to make sure a used smartphone isn't stolen?
This process can be done quickly and easily and has some great benefits when buying a used phone.
In this article, we'll take a look at how to check a used smartphone using ESN, as well as the benefits of doing so.
Key Takeaways
Checking ESN is an important step when buying a used smartphone to ensure it is not stolen.

ESN verification services can provide detailed information on a phone's ownership and history.

Reporting theft can help reduce crime and keep communities safe from criminals selling stolen items.
How to Check a Used Smartphone Using ESN?
Checking a used smartphone to make sure it's not stolen can be easily done by checking its Electronic Serial Number (ESN). You can check the phone's database or use a third-party service to check the ESN.
It's important to do this step carefully as it'll ensure that you're buying an authentic, non-stolen device.
Check the Phone's Database
To check a used smartphone's ESN number, you'll need to access its activation records in the phone's database. This will provide information such as when and where it was activated and if it has been reported lost or stolen. The database records will also show any recent changes that have been made in relation to the phone's activation status.
Any discrepancies could be indicators that the phone is stolen or has been used fraudulently, so it's important to take note of these and investigate further.
Checking the phone's database is just one step towards ensuring that a used smartphone isn't stolen, but it can be an invaluable resource for protecting yourself from buying a fraudulent device.
Use a Third-Party Service to Check the ESN
If you're looking to make sure a smartphone isn't stolen, using a third-party service to check its ESN could be your best bet. These services are designed to authenticate the ESN of any device before purchase, allowing for steal prevention.
There are many third-party providers that offer this service and they can provide detailed information on the history of a certain phone's ESN. This information can help verify whether or not a device is stolen and therefore should be avoided when making an online purchase.
Additionally, these services often come with additional features such as warranty verification and product registration for added assurance.
Benefits of Checking a Used Smartphone Using ESN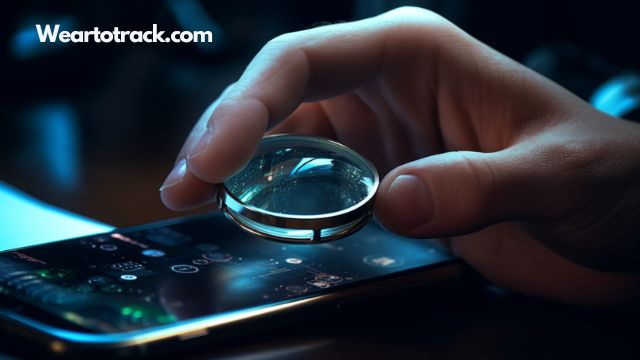 By checking the ESN, you can make sure that the phone hasn't been reported as stolen and that its tracking records are up to date. This helps protect your mobile security and gives you peace of mind knowing that you're not buying something illegal.
Another benefit of verifying the ESN is that it allows you to check for any hidden issues or problems with the phone before making your purchase.
You can also use this information to negotiate a better price if there are any issues with the device. This way, you can get a great deal on a used phone without having to worry about getting scammed or buying something stolen.
Finally, checking the ESN also helps protect other buyers from unknowingly purchasing stolen goods. By reporting theft when it occurs, we can help reduce crime and keep our communities safe from criminals who may try to sell stolen items online or in person.
So don't forget to check the ESN before making your next used smartphone purchase!
Conclusion
You can easily check if a used smartphone is stolen by using its ESN. This type of verification helps protect you from buying phones that have been reported lost or stolen, and it only takes a few minutes to complete.
Plus, according to recent research, over 10 million phones are reported stolen in the US every year. So if you're planning on buying a used phone, make sure you use ESN checking to ensure your purchase is legitimate and safe!
With a little extra effort, you can avoid being taken advantage of when buying used devices.
As a professional trainer and a gadget lover, I've spent a lot of money and time buying wearable activity trackers, smartwatches, and gadgets, and checking them out. My site is focused on helping you with your activity tracking and smart technology journey. I try to provide the most helpful updated content on this subject. Hopefully, you will love my blogs and be a regular around here.