Do you need to know if your smartphone is still under warranty?
Well, ESN stands for Electronic Serial Number and it can be used to check the warranty status of a smartphone.
It's really easy to do – all you need is the phone's ESN.
In this article, we'll explain how to use an ESN to check its warranty status and what to do if your phone isn't under warranty anymore. Let's get started!
Key Takeaways
ESN is a unique identification number for a smartphone that can be used to check warranty status, track lost or stolen devices, provide carrier information, and check warranty coverage.

Providers use ESN to identify phones in their network and for security and phone unlocking.

To check warranty status, locate the phone's ESN and contact the manufacturer or use online resources.

Registering the phone's ESN with the manufacturer can provide benefits such as discounts, repair options, and additional features.
What is ESN?
You might be wondering, "What's ESN?" Well, it stands for Electronic Serial Number, and it's an identification number unique to a particular device. ESN numbers are usually 8 to 14 digits long and serve multiple purposes.
They can help track lost or stolen devices, provide information about the original carrier of the device, and check if a device has any warranty coverage remaining. Some carriers may use ESNs to confirm eligibility for upgrades or special offers.
This number can be used by providers to identify phones in their network, and it helps with security as well as phone unlocking. For most people, understanding what an ESN is isn't important.
But it's good to know that this small piece of information provides both enhanced security and convenience when it comes to things like phone unlocking or checking warranty status.
How to Use ESN to Check Warranty Status?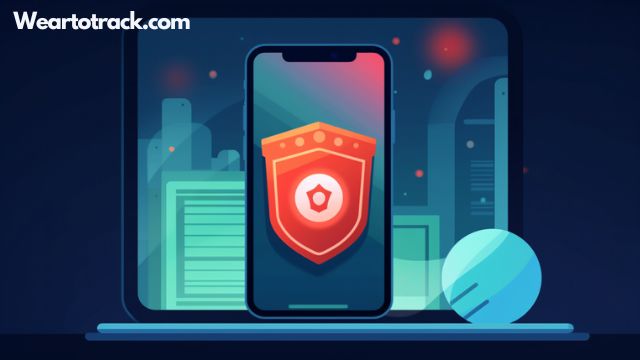 To check the warranty status of your smartphone, you'll need to locate its ESN (electronic serial number).
Contact your phone's manufacturer and provide them with the ESN.
You can also use online resources to check your warranty status.
Knowing how to use the ESN is a great way to make sure you're covered in case something goes wrong with your device.
Locate the ESN on Your Phone
Unlock the potential of your phone by locating its ESN! To check the warranty status of a smartphone, you'll need to know what the Electronic Serial Number (ESN) is and how to locate it.
The ESN is a unique code typically found on most smartphones that allows you to register your device for warranty coverage and other services. It can be used to identify your phone in an emergency situation. It can also help you keep track of when your warranty period begins and ends.
Lastly, registering your phone's ESN with the manufacturer can open up other benefits such as discounts, hardware repair options, or even additional features like cloud storage solutions. Knowing where to locate this information on your device is essential for understanding the full coverage offered by your warranty.
Generally, the ESN is located beneath the battery of a smartphone, but it may differ depending on the brand and model.
Contact Your Phone's Manufacturer
Once you've found your phone's ESN, make sure to contact its manufacturer with a quickness – don't waste time!
Connecting with the manufacturer of your device is an important step to take if you want to confirm the warranty status of your smartphone. Checking with the original manufacturer can be especially helpful when doing device comparisons between different models and brands; it can provide crucial information on warranty coverage and other related topics.
Furthermore, reaching out to the manufacturer may also open up opportunities for repair or replacement services that could help keep your phone in top condition. It's important to act quickly though, as some warranties may have time limitations or require specific steps before they expire.
Contacting the original maker of your smartphone is a simple yet effective way to find out more details about its warranty coverage and other pertinent information.
Use Online Resources to Check Your Warranty Status
Don't let the uncertainty of your device's warranty coverage weigh you down; use online resources to quickly and easily check its status!
When verifying eligibility, be sure to consult the manufacturer's website or app. This is typically where you'll find all the release information for your phone, such as model number, date of manufacture, and more. This will help ensure that you understand what coverage your device qualifies for.
Additionally, many websites offer customer service support options that can answer questions about warranties and help you determine if a repair falls under warranty conditions.
Checking your warranty status online can help give you peace of mind when it comes to understanding what level of protection applies to your smartphone.
What to Do if Your Phone is Not Under Warranty?
If your phone isn't under warranty, you're totally out of luck – there's no way around it! That means any repair costs for a broken part or malfunctioning feature will come out of your pocket. Unless the phone is covered by an insurance policy, you'll have to take care of the repairs on your own. This usually involves taking it to a repair shop and paying for labor and parts.
| Pros | Cons |
| --- | --- |
| Pay only for what you need | Expensive if components are damaged beyond repair |
| Convenient and reliable service | Can be time-consuming depending on the availability of parts |
| Access to genuine spare parts from manufacturers | Not all shops can deliver quality repairs |
It's important to remember that while some shops might offer cheaper prices, they don't always provide the same quality as more experienced technicians.
Additionally, warranty protection is something that most people don't think about until after their device breaks down. So, make sure to invest in a good warranty plan before anything happens so you won't have to worry about costly repairs in the future!
Conclusion
You can use your phone's ESN to check its warranty status. It's a simple process that only takes a few minutes and gives you peace of mind.
If something goes wrong, you'll be covered. Plus, recent studies show that over 1.35 billion smartphones were sold in 2022 alone. So, chances are good that your device is still under warranty. With this easy-to-use tool, you can find out for sure!
As a professional trainer and a gadget lover, I've spent a lot of money and time buying wearable activity trackers, smartwatches, and gadgets, and checking them out. My site is focused on helping you with your activity tracking and smart technology journey. I try to provide the most helpful updated content on this subject. Hopefully, you will love my blogs and be a regular around here.