The Omega Constellation is a classic timepiece that has been in production since the mid-1950s. This iconic watch is known for its distinctive design and unique features.
If you are also a fan of Omega Constellation and want to know about its features, this guide is for you. In this comprehensive guide, I'll tell you about the 3 most Notable features of Omega Constellation.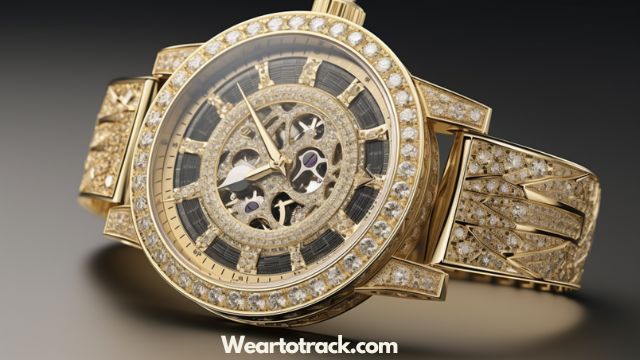 3 Features of Omega Constellation which makes it Unique.
Omega Constellation is a legendary timepiece that has been around for decades and it's loved dearly by watch collectors and enthusiasts. In this section, I'm going to highlight 3 distinctive features of Omega Constellation.
1- Iconic Pie-Pan Dial
The iconic Pie-Pan Dial of the Omega Constellation watch is instantly recognizable, captivating audiences with its timeless beauty. The design has endured for many decades due to its use of durable materials and lasting design.
Its unique shape has been used in numerous variations over the years, but its distinctive look remains unchanged. The Pie-Pan Dial features a silver-colored background, often decorated with gold Roman numerals or Arabic numbers.
The hour and minute hands are also crafted from either gold or silver, adding a touch of elegance to the overall aesthetic of the timepiece. Additionally, many models feature gemstones as decorations on their bezels and dials for an extra hint of sparkle.
This classic style continues to be popular among watch enthusiasts today because it is truly timeless and unforgettable.
2- Diamond-Set Bezel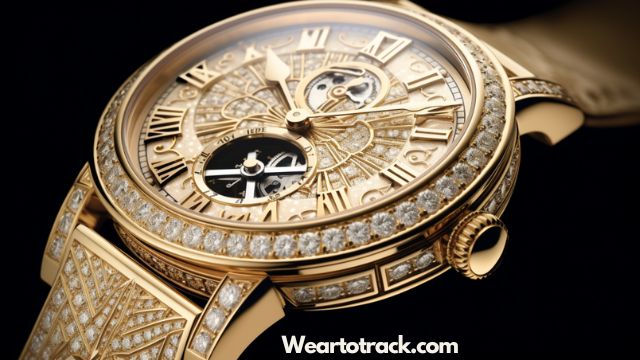 Glittering with brilliance, the diamond-set bezel of the Omega Constellation adds an extra touch of extravagance to this iconic timepiece. Crafted from quality materials, each diamond is individually hand-set in a luxurious design that's unique and eye-catching.
The bezel also features a scratch-resistant sapphire crystal and 18k gold plating for a stunning finish that will last for many years.
The diamond-set bezel of the Omega Constellation is truly one of its most impressive features, adding an air of sophistication and luxury to its already iconic design.
Whether it's worn as part of a formal ensemble or just for casual occasions, the sparkle of its diamonds will ensure that it stands out from any other watch in your collection. Its classic shape and timeless style make it the perfect accessory for any occasion.
3- Co-Axial Calibre
Equipped with the sophisticated Co-Axial Calibre, the Omega Constellation offers superior accuracy and reliability.
The caliber is housed in a stainless steel case that provides anti-magnetic protection from external elements. This feature ensures that the timepiece remains precise, even when exposed to extreme environments.
Furthermore, this caliber allows for accurate timekeeping over long periods of time with minimal maintenance requirements.
With its innovative design, the Co-Axial Calibre makes the Omega Constellation a reliable and efficient choice for those who seek precision in their watch.
Conclusion
The Omega Constellation is an iconic timepiece renowned for its timeless design. Its classic pie-pan dial and diamond-set bezel give the watch a unique sense of style, while its precision co-axial caliber ensures that it runs perfectly every time.
This combination of features makes the Omega Constellation a highly sought-after piece of wristwear, one that is sure to be enjoyed by generations to come. The watch has been crafted with utmost attention to detail, making it a symbol of sophistication and luxury.
Its enduring appeal lies not only in its beauty but also in its functionality – making it an ideal accessory for any occasion. In conclusion, the Omega Constellation is truly a work of art: both stylish and dependable enough to stand the test of time.
As a professional trainer and a gadget lover, I've spent a lot of money and time buying wearable activity trackers, smartwatches, and gadgets, and checking them out. My site is focused on helping you with your activity tracking and smart technology journey. I try to provide the most helpful updated content on this subject. Hopefully, you will love my blogs and be a regular around here.