The fitness apps for groups provide users with physical activity, nutrition programs, exercise, or other fitness tracking within a group.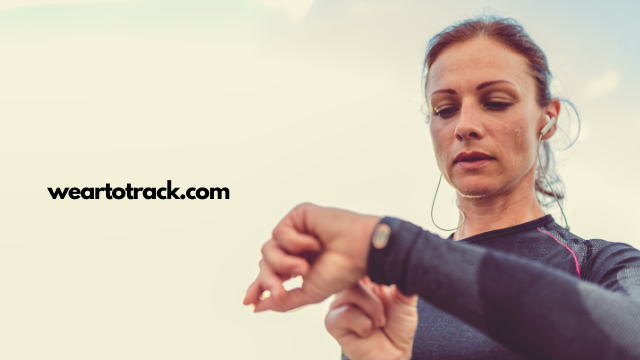 Usually, the apps provide the services with lots of examples and instructions. Hence, many free and paid fitness apps are available for download on the play store.
The biggest problem people suffer while exercising is either having a quality routine or gaining motivation. However, in a group exercise, people can do healthy competition with full security. However, it may make one confident.
Here is a related article that might interest you on the Best 6 Fitness Trackers for Nike App [ Updated 2023 ]
List of 5 Best Fitness Trackers For Groups
Here are some exercise group apps that can help your inquiry.
Strava is the app that seems to stay for every athlete. This app narrates itself as a social chain for athletes and it really is.
As well as, it is one of the best apps that will help you to make new friends in your neighborhood who go the same step as like you. The app takes your data from many sources like mobile phones, smartwatches, fitness trackers, or other devices and keeps the data in the "Strava Feed".
Most importantly, the cycling and running community likes it more. It can track your route, speed, distance, and more. If you are serious about exercise this app is perfect for you!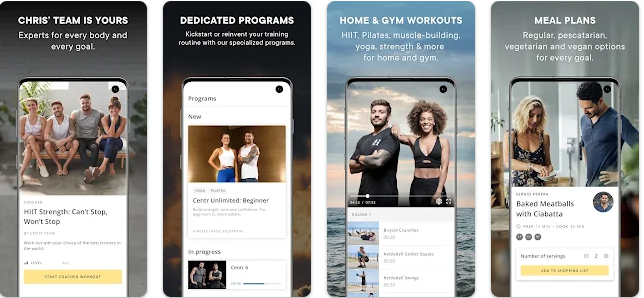 This is one of the easiest apps to work out with friends remotely through a video on your android phone with the instructor. There are also examples of self-exercise videos.
Apart from this, the best part of the Centr app is its simplicity. This app will assist you to organize your training, doing your workouts, and inspire healthy eating.
Through Centr, you can build muscle, lose weight, get fit, etc. The Centr app will assist you to get in shape and stay healthy.
If you are a serious fitness fellow this app will be perfect for you. The specialty of the Peloton app is its live classes. As well as, you can meet with your live instructors through this app!
As you have a particular idea about what exercise you want to do, this app will take you through yoga, strength, cardio, and meditation. This app has great tools to help you get fit and also maintain it.
PumpUp is a great fitness app for those who enjoy sharing their workout on the platform of social media.
Interestingly, though it is made for women, a lot of men also use it. This fantastic app allows posting videos and photos with any caption or description.
So, people can share their workouts with family, friends, and others. This fitness app will complete your exercise needs.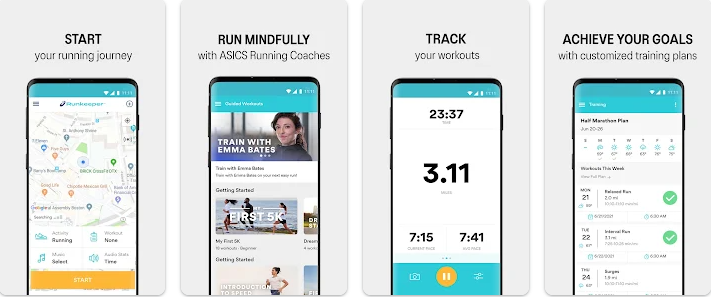 This is one of the best fitness apps for people who like jogging or running. However, the app is designed to follow your run, set goals, and review the statistics.
The particularity of this app is that there is voice installed through the app to communicate your development and statistics.
Also, you can connect with online running teams. This is a motivating and exciting app for helping you to move.
Best 5 Apps For Group Fitness Challenges
The challenges in group fitness apps add a little spice to your exercise. The challenges create a positive impact on human psychology. Here are some group fitness challenges apps for you.
The uniqueness of this app is that it is a good system to help yourself and others. Everybody in your community or team can be involved with many choices like cycling, running, walking, dancing, and many more.
Interestingly, for every kilometer your team travels, you get money for donation. This app will make you feel great mentally, physically, and emotionally. Overall, this is one of the outstanding fitness apps.
In inKin's app, there are suitable challenges for all in your community or team as no person is overlooked.
Even so, you can give group fitness challenges like any competitions, sleep challenges, team battles, water challenges, etc. Additionally, this app is suitable for the most popular devices. It can track your health statistics from different gadgets.
Map My Run is the perfect group exercise app for your whole community. You can settle traditional challenges for anything like walking, cycling, yoga, gym workout, or swimming to your entire team for seeing everyone's capability.
Above all, this app is one of the largest mobile exercise communities. So it is also great for the small community too.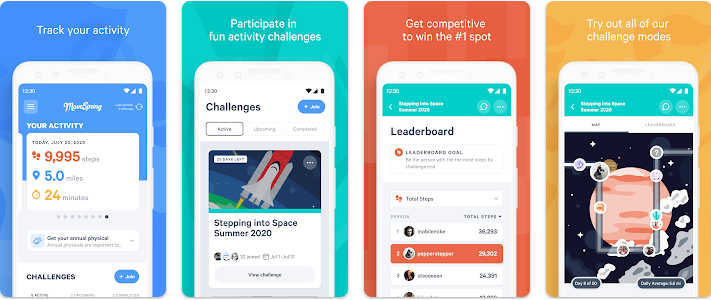 The MoveSpring group challenge app speeds up the steps by offering different types of step challenges and keeps everyone up to date.
Most importantly, this app gives people fun surprises by making adventurous challenges virtually. The fun is that you can complete all the challenges individually or you can give challenges to your colleagues or friends by making teams.
Thereafter, start challenges between the groups and this will give you great feelings.
In the Fitbit app, you can add your family and friends. This gives you the opportunity to make competition with them for exercise and steps.
Moreover, the tracker of this app automatically records a variety of statistical data like distance traveled, steps, flights climbed, activity levels, etc.
Best 5 Apps For Group Fitness Instructors
People love apps and so do your clients. Some of the technologies in today's modern applications are quite epic. A great personal trainer app will help you to manage your fitness program and clients by seeing their progress.
Not only will the apps make your life easier but also your client will like them too.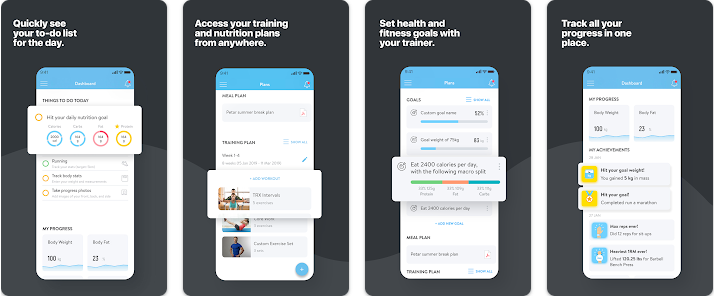 Trainerize is a package of software designed for particular trainers working online, face-to-face, and also in little groups.
You will be surprised to hear that this app offers integration with Facebook, MyFitnessPal, Zaiper, etc. It is very easy for clients to give their improvement photos and statistical data.
On the other hand, you can track their exercise through this. All progress is clearly displayed in graphs that you are able to display to your clients.
Nudge Coach is an exclusive trainer app that helps PT and wellness studios for managing their clients.
As well, it consists of features such as fitness plans, client management, nutrition plans, and informing functionalities.
Again, it can combine statistics with other exercise apps and has internal messaging tools for clients and trainers to communicate.
ClubRight is a web app built specifically for private coaches. It is a client-handling solution that proposes scheduling, payment, and communication with the clients.
Furthermore, it has some really cool features unique to personal trainers, like the capability to bring new clients and two-way texting.
The Just coach app is perfect for clients who want to give attention to improving their techniques.
The most interesting part is that, with Justcoach, you can post your home exercise programs on the platform and share them directly with your clients.
Also, you can assign workouts to your clients individually or in groups. It will help you to save time by examining different works at a time.
It is a premium platform specifically designed for personal coaches who want to create modern practice sessions.
The best thing about this app is its transparency of the trainers with the clients. With the app, you can raise compliance numbers and also see which clients require more attention.
Through this app, you can easily track and assess individual client data and create your new plans.
How Can I Track My Friend's Steps?
You can track your friend's steps through many apps. Outwalk is one of the best activity-tracking apps that can count your friend's every step and measure the length he has walked, jogged, or run.
You can note this and compare it with your exercise every day from the leaderboards. Here are the steps to follow:
Utilize built-in chat to connect with your friends.
Track your friend's distance and steps automatically while walking.
Get weekly reports for their exercise.
Transfer improvement to another device through Facebook.
From the notification, follow your activity.
Follow the activity of friends through the iMessage App.
Review their distance or steps.
How Do I Create A Team-step Challenge?
You can create a private team-step challenge through android apps. You can choose apps like Fitbit, Google Fit, or Garmin for giving challenges. First, install any app and give team-step challenges.
Some tips are given below for running a step challenge:
Make sure your step challenges are short.
Run different types of challenges in a year.
Give an incentive for the challenge.
Keep creative rewards at a low cost.
Give pressure on teamwork.
Share the advantage of walking 10000+ steps in a day.
Increasing engagement influences healthier challenges.
Motivation into walking makes communication entirely the challenge.
Avoid mistakes.
Focus on team-step challenges.
Also, make sure to check out my post on the Best Fitness Trackers For Yoga And Dancing – Updated Top 8.
Frequently Asked Questions [FAQs]
Here are some FAQ questions and answers that people frequently ask for involving any group fitness app.
Can You Connect With Friends On Google Fit?
Yes, you can. You can share your routes, photos, steps, and data on your Google Fit journal. Thus your friends can see them and connect with you. To do this:
Open your Google Fit.
At the lowest, click Journal.
Choose an activity.
At the upper right, click Share.
Identify the information you desire to share.
From the availability, you can select between your photos, map, or metrics.
Share on the Google Fit app with your friends.
How Do You Do The Family Fitness Challenge?
Making the decision to be fit is a common aim for families, but it's not easy to start. Use these options to plan a lucrative family-friendly fitness challenge.
Let's see
Arrange a Kickoff game that all family members can give input.
Give inspiring and feasible goals from the apps that all can participate in.
Track progress through online apps.
Provide motivation and incentives.
Keep the challenge going.
Verdict
The best group fitness app can make it easy for you to incorporate a fitness routine and exercise into your tight schedule. The group fitness app will give you positive pressure from the teams via your android mobile.
From the article, you can choose your favorite group fitness app. Hopefully, you enjoyed a lot while reading the article about group fitness apps.
Here is an article on my website that you must read, its about the 15 Best Fitness Trackers Compatible with MyFitnessPal(MFP) In 2023.
As a professional trainer and a gadget lover, I've spent a lot of money and time buying wearable activity trackers, smartwatches, and gadgets, and checking them out. My site is focused on helping you with your activity tracking and smart technology journey. I try to provide the most helpful updated content on this subject. Hopefully, you will love my blogs and be a regular around here.