I was looking to buy a GPS collar and ended up buying the FitBark 2 which is one of the best fitness trackers for dogs in the market.
In this article I will give you 3 more great devices which I'm sure that you will find as very helpful and fun.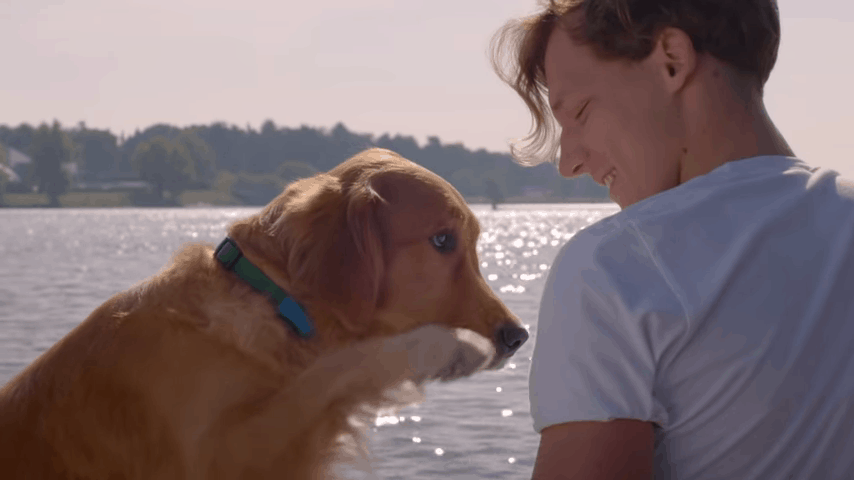 With technology making advancements by leaps and bounds, it has revolutionized a number of fronts from education to healthcare.
Wearable technology has been one of the game-changers by harmonizing technology with fitness.
This had been such a welcome change because for a long time people were under the impression that technology is ultimately the enemy of fitness.
With wearable technology making fitness easier and more fun for people by letting them actively see their data and then use that data to better improve their workout plans.
Fitness trackers were received so well by the public that other applications of fitness trackers went into consideration too.
As a result of that, we get fitness trackers for dogs.
Dogs are quite active animals and certain breeds actually require a lot of exercises.
Fitness trackers sorted that bit out for dog owners by giving them tech to track their dog's daily activities.
Best Fitness Trackers for Dogs
These trackers not only have GPS to locate your lost pet but also provide the same activity tracking features so that you can monitor your dog's fitness and intervene at the right time too in case of an anomaly.
With the added perk of setting daily goals for your dog and also a comparison of data, these gadgets are truly a must for active dog owners.
Here's a list of the best fitness trackers for dogs that you can find on Amazon.
.

1.FitBark 2
The FitBark 2 can easily be confused as a pet fashion accessory at first because it looks very cute due to its casing.
This does play to its strengths because a piece of technology with lights emitting out of it would eventually scare a dog or cause it to disrupt it.
The FitBark may as well be considered the Fitbit for dogs because it is a great pet activity tracker and comes with a durable build as well.
You can even purchase a rubber casing for the FitBark and let your dog go wild in the water too.
It has long battery life of up to 6 months! and syncs with your fitness tracking software like Google, Apple or Fitbit.
Its key features are activity tracking and sleep monitoring. It tracks activities in the form of distances traveled and it also has a feature to calculate the calories burned as well.
All this data combine to give you an overall health analysis of your dog as well as detecting an anomaly in its behavior.
It features some other great perks like the ability to share your dog's activity data with your vet and compare it with other dogs.

Best of all, unlike most pet trackers, the FitBark does not have a monthly subscription fee.
2.Findster Duo+
Yet another great activity tracker for dogs that does not include any monthly fees as well.
The Findster Duo+ features a cute and compact design that looks great attached to your pet's collar and isn't big enough to obstruct the dog's movement.
It has a real-time pet locator using GPS so you don't ever have to worry about a lost pet again.
Apart from these features, it serves as a pet activity tracker that monitors all-day activity tracking with GPS data.
The Findster Duo+ is all about active pets and encourages you and your dog to brave the outdoors.
It boasts a range up to 4.8 km meaning you can let your dog explore while you keep track of it on your module.
The battery performance on this gadget is also quite impressive as it lasts about 12 hours on an intensive hike, 3 days on 2 regular walks lasting 30 minutes each and 7 days at home. All of these with the GPS location turned on.
3.Link AKC Smart Dog Collar
If you're not a fan of modules or clip-ons and prefer the traditional collar approach then don't worry about being left behind.
The Link AKC Smart Dog Collar has a built-in GPS tracker to locate your dog and also serves as an activity monitor.
It works with Android and iOS and you can sync it with the app.
The collar is extremely comfortable and if that wasn't enough, Link AKC can measure your dog and provide you with a custom, adjustable collar.
They offer location tracking nationwide for a nominal monthly charge and have access to the Pet Poison Helpline.
The activity monitor adjusts its daily goals based on your dog's breed and keeps you updated with all the useful information.
This fitness tracker goes the extra mile by including extended safety features to make up for the cost.
The smart collar will notify you if the temperature around your dog changes as well as storing vet records in the app.
The battery life is quite standard too, lasting up to 3 days on regular use.

4.PitPat 2 – Dog Activity Monitor
Another great and surprisingly cheap activity tracker is PitPat 2.
It is extremely popular in the UK and you can find it with a great price tag of just 39 dollars here on Amazon.
I hope that this article helped you to find the best fitness trackers for dogs.
As a professional trainer and a gadget lover, I've spent a lot of money and time buying wearable activity trackers, smartwatches, and gadgets, and checking them out. My site is focused on helping you with your activity tracking and smart technology journey. I try to provide the most helpful updated content on this subject. Hopefully, you will love my blogs and be a regular around here.