Founded in 1848, Omega is a Swiss watchmaker that has gained international acclaim for its innovative and stylish timepieces.
Over the years, Omega has established itself as one of the leading brands in the watch industry.
The company's rise to prominence began with its appointment as official timekeeper of the Olympic Games in 1932 and it has since become associated with precision and reliability.
Its watches have been worn by celebrities, royalty, sports stars, and other prominent figures around the world.
Founding of Omega in 1848
Founded in 1848, Omega has been a long-standing contributor to the history of Swiss watchmaking. Founded by Louis Brandt, Omega was originally established in La Chaux de Fonds, Switzerland.
What started off as a small workshop quickly became incredibly successful and eventually transformed into one of the most recognizable watch brands on the market today.
Omega's success is due to its dedication to precision and quality craftsmanship combined with its Swiss heritage that results in watches with timeless designs.
The brand has become synonymous with innovation, pioneering numerous advancements in technology and design throughout their history.
From being chosen as the official timekeeper for the Olympic Games to becoming associated with celebrities like Elvis Presley, John F. Kennedy, and James Bond; Omega remains an icon amongst watchmakers worldwide.
Omega's Innovations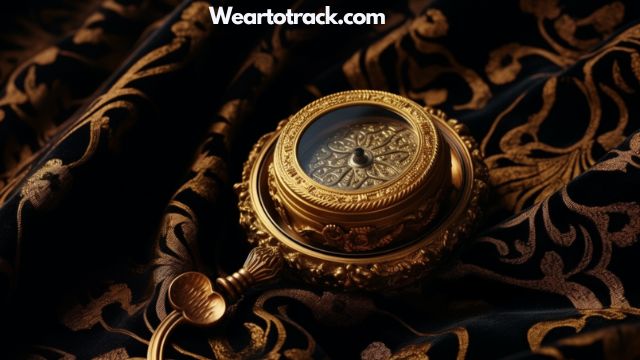 Operating within the Swiss watchmaking industry for over a century and a half, Omega has continuously pushed boundaries in terms of technology and design.
With its founding in 1848 by Louis Brandt, Omega started to make its mark as one of the most iconic timepieces in history. The brand's reputation has been built on its commitment to quality, accuracy, and precision that have constantly evolved with technological advancements.
Its famous Seamaster collection was first introduced in 1948, equipped with an anti-magnetic balance wheel escapement system which made it resilient to magnetic fields up to 600 gauss.
This advancement set Omega apart from other Swiss watchmakers who had not yet implemented such a feature into their designs.
In 1969, the Speedmaster Professional chronograph was chosen by NASA for all manned space missions due to its impressive performance capabilities under arduous conditions – making it the first and only watch certified for use during extravehicular activities or space walks.
This milestone further solidified the brand's status as a leader in pioneering technologies and design excellence; cementing Omega's place at the top of luxury watches worldwide.
| Feature | Speedmaster Professional Chronograph | Seamaster Collection |
| --- | --- | --- |
| Introduced In | 1969 | 1948 |
| Certified For | Space Missions | Magnetic Resistance |
Omega's Appointment as Official Timekeeper of the Olympic Games
Since 1932, Omega has held the esteemed position of Official Timekeeper for the Olympic Games. This sponsorship was a result of their long-standing commitment to accuracy and precision in timekeeping, combined with their reputation as a world-renowned watchmaker.
Throughout its tenure as Official Timekeeper, Omega has provided timing services to athletes competing at the Olympic Games, allowing them to measure performance and aid in doping scandals.
In addition, Omega's involvement with the Olympics has heightened its visibility worldwide and established it as one of the premier sponsors for the games. As such, Omega is able to use its association with the Olympics to promote its brand and showcase its products.
Omega's appointment as Official Timekeeper of the Olympics also serves a greater purpose by providing an opportunity for athletes from around the world to compete on an equal playing field and be judged on merit alone.
By ensuring that all athletes are given access to accurate measurements of time during competition, Omega is helping these athletes realize their full potential and achieve peak athletic performance.
Furthermore, by providing reliable timing services throughout each Olympic event, Omega ensures that every athlete is given a fair chance at success regardless of any external factors or biases.
Conclusion
Omega is a Swiss watchmaker with a rich history that dates back to 1848. Over the years, the company has become renowned for its precision engineering and stylish designs. It has also innovated in many areas, such as introducing quartz technology and developing the first automatic chronometer movement.
Omega's commitment to excellence was further recognized when it was appointed official timekeeper of the Olympic Games in 1932. Today, Omega watches are a symbol of quality and prestige around the world, and they will likely continue to be so for many years to come.
As one of Switzerland's most iconic brands, Omega has clearly earned its place among the greats of watchmaking history.
As a professional trainer and a gadget lover, I've spent a lot of money and time buying wearable activity trackers, smartwatches, and gadgets, and checking them out. My site is focused on helping you with your activity tracking and smart technology journey. I try to provide the most helpful updated content on this subject. Hopefully, you will love my blogs and be a regular around here.