This article will explain how an IMEI number can help you determine the exact model of your device. We'll also provide some tips on how to get the most out of using IMEI numbers.
So, read on and learn all about this useful tool!
Here's another post that you need to check out: Can An IMEI Number Be Used To Identify A Stolen Phone?
Check out this related post: What Is An IMEI Number?
How to Use an IMEI Number to Find Out the Model of a Device?
Uncovering the make and model of a gadget can be quickly achieved by simply inputting its IMEI! This is because an International Mobile Equipment Identity (IMEI) number serves as a device's unique identifier.
It allows you to track its location, learn about security features, figure out warranty information, and most importantly, determine the manufacturer and model.
To use an IMEI number to find out the model of a device:
Lookup services:

You can use lookup services available online to find out all kinds of information related to your phone based on its IMEI number. These services will provide you with details such as the brand, model name, color, etc. This information can help in identifying the exact type of phone.

Contact carrier or manufacturer:

If you are unable to identify your device using a lookup service, then you should contact either your mobile network provider or the manufacturer directly for assistance. They will be able to provide more detailed information about your device based on its IMEI number.
The process for finding out the make and model of a gadget using an IMEI number is relatively straightforward.
However, it is important to take appropriate steps when accessing sensitive information such as this. Before utilizing any online lookup service for this purpose, ensure that it comes from a trusted source.
Also, always remember not to share your personal data with anyone without proper verification first! With these tips in mind, you'll be well-equipped to take advantage of what IMEI numbers have to offer. So go ahead and give it a try!
Check out this post: How To Block Stolen iPhone With IMEI Number?
Tips for Getting the Most Out of IMEI Numbers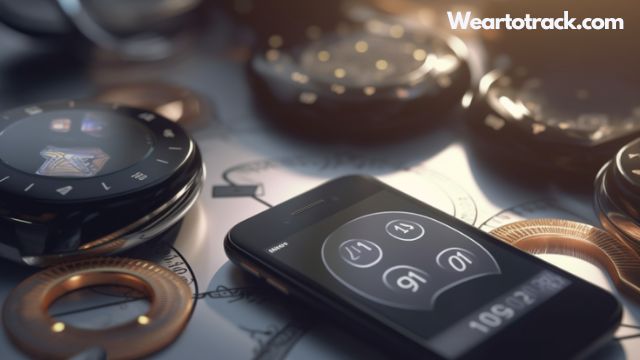 Gaining the maximum benefit from IMEI numbers requires taking a few precautions – so you can make sure your information stays secure and get all the info you need.
To start, always be aware of where your IMEI number is stored. Make sure to keep it safe and secure by not sharing it with anyone who may misuse it. Additionally, if you are ever in doubt about how an IMEI number is being used, contact the manufacturer or your network carrier for help.
It's also important to understand what data an IMEI number can give you access to. For example, an IMEI number can provide valuable information on a device's location via GPS tracking, as well as whether or not it has been blacklisted due to theft or other security breaches. Knowing this type of information can help protect yourself from possible identity theft or other online scams.
Finally, always keep track of any changes made to your device's IMEI number over time. This includes when buying a new phone or tablet – remember that if the device has been previously owned, its original IMEI number will still be registered with the current owner and should not be changed without their permission.
Keeping track of changes helps ensure that your data remains secure and provides more accurate results when using an IMEI number lookup service.
Also Read: Can An IMEI Number Be Used To Determine The Age Of A Device?
| Information | Tips |
| --- | --- |
| Storing Your Number Safely | Keep in mind where your IMEI number is stored; make sure it is safe and secure by not sharing with anyone who could misuse it |
| Understand What Data You Have Access To | An IMEI number can provide valuable location info via GPS tracking as well as check if a device has been blacklisted due to theft/security breaches; this info helps protect against identity theft/online scams |
| Track Changes Made Over Time | Be aware of any changes made to your device's IMEI during ownership (e.,g buying new phone) & remember that previous owner will have registered original #; track changes for accuracy & security when using lookup service |
Read Also: Can An IMEI Number Be Used To Trace The Location Of A Device?
Conclusion
You can use an IMEI number to find out the model of a device. It's like a treasure map that leads you to the answer you're looking for. Just be sure to double-check any information you get from this method, as it may not always be 100% accurate.
With careful research and some luck, you can uncover just about anything! IMEI numbers are invaluable tools for getting to the bottom of tricky tech questions. So, make sure you keep track of them in case you ever need them in the future. They're like gold nuggets waiting to be discovered!
Check out our Guide for How Do I Check The IMEI Number On My Phone?
As a professional trainer and a gadget lover, I've spent a lot of money and time buying wearable activity trackers, smartwatches, and gadgets, and checking them out. My site is focused on helping you with your activity tracking and smart technology journey. I try to provide the most helpful updated content on this subject. Hopefully, you will love my blogs and be a regular around here.