Hey there! You may have heard about Near Field Communication (NFC) and how it's revolutionizing the way we use our smartwatches.
NFC is a set of protocols that allow two devices to communicate with each other when they are placed in close proximity. It is becoming increasingly popular in smartwatches, and today, we'll look at some of its newest features.
From secure payments to contactless ticketing and data sharing, you can do more than ever with your watch thanks to NFC technology. Let's take a closer look!
Check out this post: Can NFC Be Used To Access Secure Networks?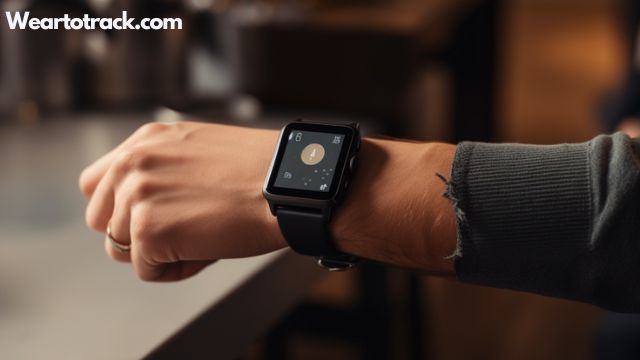 New Features and Uses Of NFC In Smartwatches
Here Are 5 features that you can use with the NFC on your Smartwatch.
Secure Payments
With just a wave of your wrist, you can make secure payments quickly and easily. Smartwatches with NFC technology are now equipped with authentication protocols that ensure your payment is safe and secure.
Wearable apps allow users to pay for goods or services using their smartwatch, eliminating the need to carry around a physical card or cash. The user simply holds their smartwatch up to the NFC terminal and confirms the payment via fingerprint recognition or facial recognition. It's quick, easy, and secure.
Contactless ticketing is another new feature of NFC in smartwatches that makes life easier. This technology allows users to store tickets for events such as concerts, movies, sports games, etc., directly on their smartwatch. Instead of having to worry about misplacing paper tickets or struggling to find them at the last minute when heading out the door, users can simply access tickets stored on their device with a simple tap of their watch against an NFC reader at the event venue.
This convenience helps reduce lines at venues as well as stress levels when it comes time to attend an event! The advantages of NFC technology in wearables don't end there; it also enables features such as keyless entry into buildings or homes. No more worrying if you left your keys somewhere – all you have to do is hold your smartwatch up to the lock and you're good to go!
And since each user has unique authentication built into their device, security isn't compromised either. With these features available on modern-day wearables equipped with NFC technology, life has never been more convenient! Moving forward.
Check out this related post: Can NFC Be Used To Purchase Items Online?
Contactless Ticketing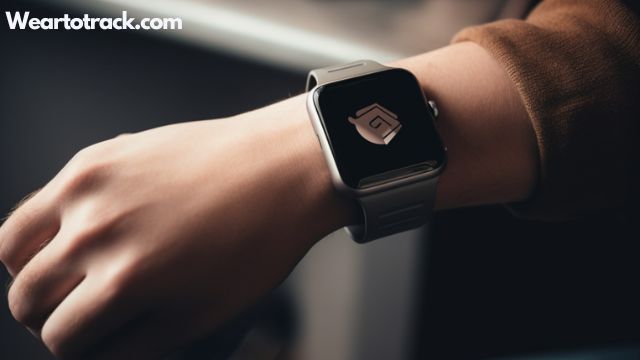 You may have heard of contactless ticketing, which is a convenient way to purchase travel passes and event tickets. With this technology, you can simply tap your smartwatch on a reader to pay for your fare or gain entry into an event.
Contactless ticketing makes it easy to get around town and attend events without having to worry about carrying cash or waiting in line.
Also Read: Can NFC Be Used To Track And Monitor Inventory?
Travel Passes
Enjoy the convenience of having your travel passes right on your wrist! NFC technology on smartwatches makes it easier than ever to pay for train, bus, and plane tickets. You don't have to worry about forgetting or misplacing them – they're always with you!
And while you're at it, take advantage of wireless charging and health tracking features of your watch. This is a great way to make sure you can always stay connected and keep track of important information while travelling.
This technology also allows for easy access to up-to-date information about ticket prices and times, so you can quickly plan trips without needing to search online or wait in line at the ticket office. No other device offers such convenience along with the added security that comes from using an NFC-enabled smartwatch – making this technology perfect for all types of travelers.
With these features, traveling will be more enjoyable than ever before – no more worrying about missing out on important transportation opportunities due to lack of information!
Check out my related post: Can NFC Be Used To Authenticate Users?
Event Tickets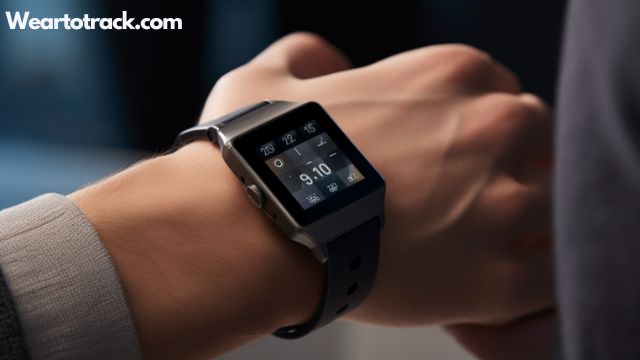 Never miss out on that sold-out show again! With the power of NFC smartwatches, you can easily access event tickets and be ready to go in no time. Smartphone integration allows you to purchase tickets directly from your watch, giving you one less thing to worry about when it comes to attending events.
This wearable tech also offers a convenient way for you to store multiple tickets at once, so switching between them is as easy as swiping through your wrist. This makes NFC smartwatches perfect for concerts, sporting events, or any other type of event where ticketing is involved. No more carrying around bulky paper tickets or worrying about losing them – it's all stored safely and securely on your watch!
With this technology at hand, there's no need to miss an exciting moment ever again. Data sharing is the next step in taking advantage of what NFC smartwatches have to offer. Whether you want to share photos with friends or transfer money between accounts, these devices make it easier than ever before.
Check out my post: Xiaomi And Amazfit Watches With NFC In 2023 | Here Is The List.
Data Sharing
With the click of a button, you can share data with those around you in an instant – so fast it's almost like magic! NFC technology on smartwatches has made this process even easier.
Here are three ways data sharing is enhanced with NFC:
You can quickly and securely transfer information to other NFC-enabled devices without remote access or cables.

Wireless charging capabilities allow smartwatch users to power up their device without having to plug it into a wall outlet.

The smartwatch also supports Bluetooth for additional wireless connections.
The integration of NFC technology into smartwatches not only makes data sharing more efficient, but also provides users with increased convenience and portability. With its compact design and versatile features, the smartwatch offers a great way for people to stay connected on the go.
Also Read: Do I Need NFC On My Phone Or Smartwatch? How Important Is It?
Conclusion
You've seen the amazing new features NFC technology can bring to smartwatches. From secure payments, to contactless ticketing, and effortless data sharing – it's easy to see why this technology is revolutionizing how we use our watches.
With its convenience, ease of use and flexibility, NFC is sure to be a staple in smartwatch tech for years to come. Its speedy service and seamless setup will surely satisfy savvy shoppers and tech-loving trendsetters alike.
All in all, NFC makes life simpler – so you can spend less time fussing with your watch and more time focusing on the finer things in life.
Here's another post that you need to check out: What Are The Steps To Set Up NFC In A Smartwatch?
As a professional trainer and a gadget lover, I've spent a lot of money and time buying wearable activity trackers, smartwatches, and gadgets, and checking them out. My site is focused on helping you with your activity tracking and smart technology journey. I try to provide the most helpful updated content on this subject. Hopefully, you will love my blogs and be a regular around here.