The Omega Globemaster is a type of timepiece that has been produced by the Swiss luxury watch manufacturer Omega since 2015. It was designed to be the brand's flagship model and as such, it features an array of innovative technologies and design elements.
As well as being a highly accurate timekeeping device, the Globemaster also stands out from other watches in its class due to its distinctive styling and wide variety of materials used in its construction.
This article examines the history and unique features of this remarkable timepiece, exploring why it is considered one of the best watches on the market today.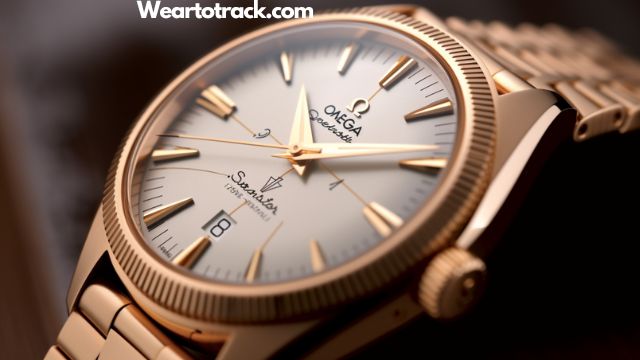 History and Overview of the Omega Globemaster
The Omega Globemaster is a renowned watch collection that has achieved iconic status since its launch in 1952. It is a classic design, crafted with the highest levels of luxury and detail.
Its name pays homage to the world's first certified chronometer wristwatch, which was produced by Omega in 1948. The Globemaster models feature sleek, clean lines and a timeless style that makes them stand out from other watches on the market.
The dials feature traditional markers and hands, while also offering up-to-date features such as date windows and power reserves. In addition to its classic style, the Globemaster also boasts some cutting edge technology such as antimagnetic protection and an advanced co-axial escapement system for greater accuracy than ever before.
This combination of luxury design and classic style makes it one of the most sought-after watches in the industry today.
The Omega Globemaster's Unique Features
Featuring a sleek and elegant design, the Globemaster offers an array of unique features that set it apart from other timepieces. Its precision timekeeping, powered by the revolutionary Co-Axial escapement technology, is one of its most outstanding qualities.
The watch also includes a unique 'Master Chronometer' certification, granted by the Swiss Federal Institute of Metrology (METAS), which ensures exceptional accuracy and performance under extreme conditions.
In terms of its design features, the Globemaster stands out for its distinctive fluted bezel and domed sapphire crystal glass face. Its overall appearance exudes classic sophistication with alluring modern touches.
Finally, to ensure maximum durability and reliability while maintaining its stylish elegance, it is crafted in stainless steel or 18K Sedna™ gold – a proprietary alloy developed exclusively by OMEGA® that will not lose its color over time.
Why the Omega Globemaster is the Perfect Choice?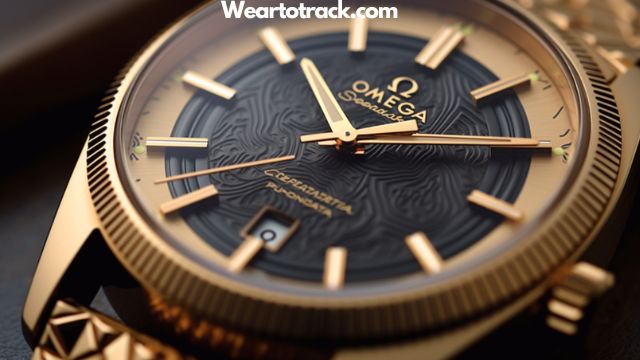 Combining timeless elegance with advanced technology, the Omega Globemaster offers a unique combination of features that make it an ideal choice for those seeking precision and performance.
It has an innovative design made from luxury materials that add to its appeal, as well as providing the wearer with superior accuracy and reliability.
The watch is equipped with an anti-magnetic shield, an antimagnetic silicon balance spring, a Co-Axial escapement movement system, and a Master Chronometer certification. These features give the Omega Globemaster its signature look and exceptional quality.
The Omega Globemaster also comes with a range of personalization options including interchangeable straps and dials in various colors and textures to suit individual preferences.
This makes it easy for the wearer to customize their timepiece while still enjoying the same level of quality craftsmanship found on other models in the collection.
The versatility of this watch helps make it perfect for any occasion or lifestyle, making it both luxurious and practical at the same time.
Conclusion
The Omega Globemaster is an iconic timepiece from the renowned Swiss watchmaker, Omega. It boasts a range of unique features that make it stand out from other watches, such as its sleek design and precise automatic movement.
Its status as a classic has been further enhanced by its inclusion in the permanent collection at the Museum of Modern Art in New York City. The Globemaster's combination of style and function makes it an ideal choice for those who want to make a stylish statement while also having access to accurate timekeeping technology.
With its timeless beauty, durable construction, and well-crafted details, the Omega Globemaster remains one of the most sought-after watches on the market today.
As a professional trainer and a gadget lover, I've spent a lot of money and time buying wearable activity trackers, smartwatches, and gadgets, and checking them out. My site is focused on helping you with your activity tracking and smart technology journey. I try to provide the most helpful updated content on this subject. Hopefully, you will love my blogs and be a regular around here.