Omega is a well-known Swiss watchmaker that has become synonymous with luxury and style.
Their watches have been seen on the wrists of celebrities and dignitaries, as well as everyday people who appreciate the quality and craftsmanship of these timepieces.
While many associate Omega watches with informal attire, they can also be worn for formal occasions.
This article will discuss types of Omega watches suitable for formal events, how to style them to create an elegant look, and some of the benefits associated with wearing an Omega watch to a formal event.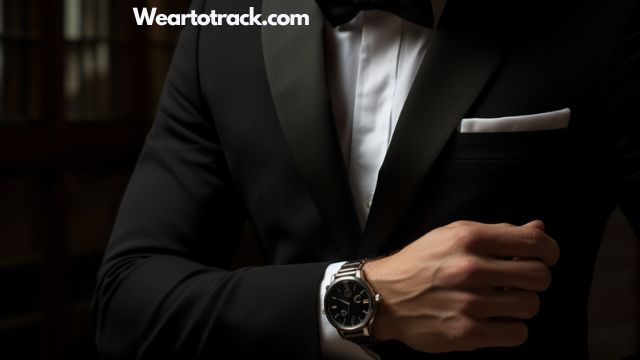 Types of Omega Watches for Formal Events
Omega watches are renowned for their craftsmanship and design, offering a range of high-end, formal pieces that can elegantly accompany any formal attire.
Omega offers many great choices when it comes to mix matching a watch with formal wear, such as the classic Seamaster Diver 300M Chronometer or the elegant De Ville Trésor.
Each piece is designed with sophistication and luxury in mind, ensuring that a wearer is dressed appropriately and stylishly for any dress code.
Additionally, Omega's collection of dress watches include everything from sleek leather straps to timeless stainless steel bracelets which are ideal for formal events.
With its wide selection of timepieces and attention to detail, Omega ensures that customers have exactly what they need for any occasion.
How to Style Your Omega Watch for Formal Events?
Attending formal events often requires an appropriate style of accessorizing, and a timeless timepiece is the perfect way to complete a polished look. Omega watches are classic yet modern, making them ideal for any special occasion.
When styling an Omega watch for a formal event, there are several key accessorizing tips to keep in mind. First, consider the color of the watch's face and band: black or silver is usually the best choice for formal occasions as those colors will match well with evening wear.
Additionally, it is important to select a dressier watch from Omega's collection that has more intricate details and features like diamonds or gemstones.
Lastly, make sure not to over-accessorize with your watch; keep it simple in order to ensure that your watch does not compete with other pieces of jewelry you may be wearing.
By following these styling tips when choosing an Omega watch for formal events, anyone can look their best while staying stylishly on time!
Benefits of Wearing an Omega Watch to Formal Events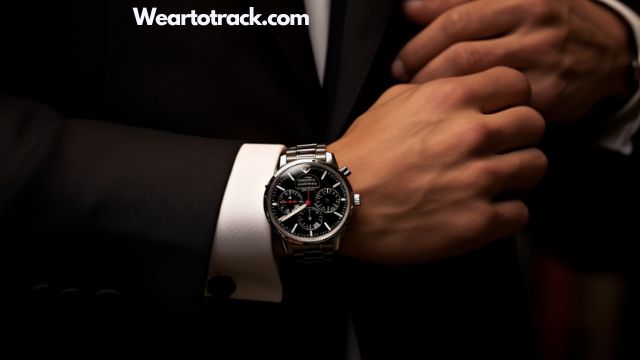 Wearing a timepiece to formal events provides classic sophistication and timeless elegance, making Omega watches an ideal choice. These luxury timepieces are crafted with the finest materials available, such as stainless steel and gold, providing a sense of quality and prestige for those who accessorize with them.
Not only do they add a touch of class to any outfit, but wearing an Omega watch also demonstrates knowledge in etiquette and style. Furthermore, depending on the occasion or dress code of the event, Omega watches can be paired with both traditional black-tie attire or more casual ensembles for added flair.
Omega watches offer many benefits when worn to formal occasions. They come in various styles and designs that can suit different tastes from modern to classic designs; this allows individuals to find the perfect omega watch that fits their personal style.
Additionally, these timepieces are known for their high-precision accuracy which ensures that one's arrival is always on time.
Lastly, one will appreciate the longevity of an Omega watch due to its superior construction using luxury materials such as scratch resistant sapphire crystal glass and Swiss movements inside each model.
Conclusion
Omega watches are a popular choice for formal events, as they offer a classic and sophisticated look. They can be worn with both traditional and modern styles to create a timeless ensemble.
The range of Omega watch designs ensures that there is something for everyone, from the most elegant dress watches to the sportier models. Wearing an Omega watch to a formal event adds a touch of sophistication and class to any outfit.
It also speaks volumes about the wearer's taste in fashion and their appreciation for quality craftsmanship. With its luxury style and excellent construction, an Omega watch is sure to become an heirloom piece that will be cherished for generations.
As a professional trainer and a gadget lover, I've spent a lot of money and time buying wearable activity trackers, smartwatches, and gadgets, and checking them out. My site is focused on helping you with your activity tracking and smart technology journey. I try to provide the most helpful updated content on this subject. Hopefully, you will love my blogs and be a regular around here.