Patek Philippe watches are renowned for their quality, craftsmanship, and exclusivity. As a result of these features, they have become highly sought-after items among luxury watch collectors and investors alike.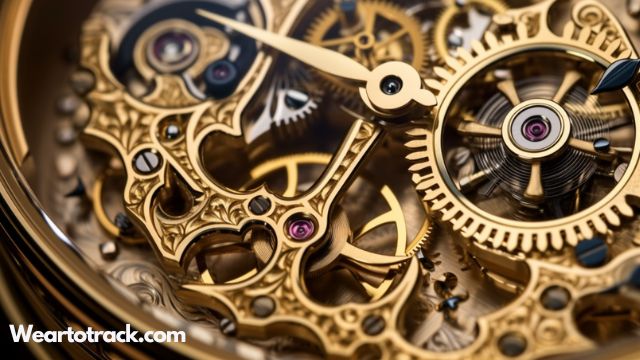 Consequently, many people ask the question: Can Patek Philippe watches be resold for a profit?
This article will explore the secondary market for Patek Philippe watches, discussing the advantages and disadvantages of reselling them.
It will provide valuable insight into how to maximize profits when reselling a Patek Philippe watch on the secondary market.
Exploring the Secondary Market for Patek Philippe Watches
The secondary market for Patek Philippe watches provides an opportunity to potentially resell them for a profit.
Luxury watches are often seen as good investments because of their ability to retain or increase in value over time, and the resale values of Patek Philippe watches reflect this trend.
While prices vary depending on the model, condition, and age of the watch, many pre-owned pieces can be sold at a premium due to their reputation for quality workmanship and timeless design.
Moreover, those looking to buy secondhand Patek Philippe watches can often find some great deals that would otherwise be out of reach if buying new.
With careful research into the current market conditions and trends, it is possible to resell a Patek Philippe watch for a profit.
Advantages and Disadvantages of Reselling a Patek Philippe Watch
Reselling a luxury timepiece from an esteemed manufacturer can provide substantial financial gain, yet there are potential drawbacks to consider.
When reselling a Patek Philippe watch, timing risks and maintenance costs must be considered. In addition, it is important to note that the value of these watches may decrease over time due to shifts in the market or changes in fashion trends.
The most significant benefit of reselling a Patek Philippe watch is that they tend to maintain their value well over time if they are serviced regularly and kept in good condition.
Moreover, since the demand for these watches is usually high, owners typically have no problem finding buyers willing to pay top dollar for them. However, this does not guarantee that owners will make a profit when reselling their watch as there are no guarantees on the final sale price.
| Benefits | Drawbacks |
| --- | --- |
| Maintain Value | Timing Risks |
| High Demand | Maintenance Costs |
| Potential Profit | Decrease in Value Over Time |
Conclusion
The secondary market for Patek Philippe watches is a viable option to consider when looking to resell a watch.
It offers the potential of a quick sale and a profit, however, the downside is that prices may fluctuate depending on demand.
Factors such as condition, age, and rarity should all be taken into account prior to making any decisions.
Ultimately, while there are risks involved in selling a Patek Philippe watch on the secondary market, it can be an attractive proposition for those who have the necessary knowledge of these timepieces and their current market value.
As a professional trainer and a gadget lover, I've spent a lot of money and time buying wearable activity trackers, smartwatches, and gadgets, and checking them out. My site is focused on helping you with your activity tracking and smart technology journey. I try to provide the most helpful updated content on this subject. Hopefully, you will love my blogs and be a regular around here.