In case you have heard about Smart Mattresses and wondering what is it and whether you should have one than this article is for you.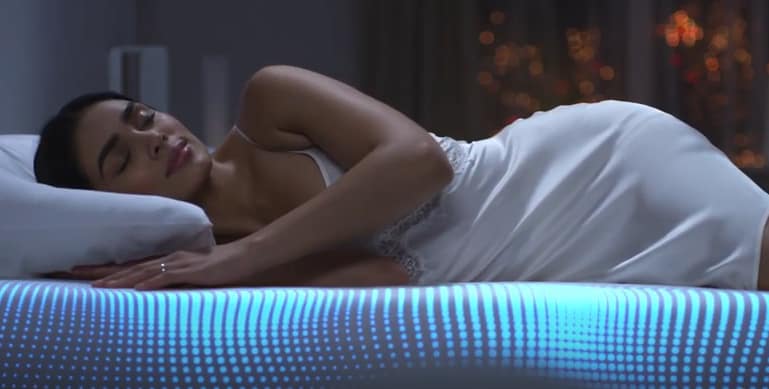 Mattresses have been part of our lives for long times. Our ancestors used almost everything, ranging from feathers to the animal's skins, to make their beds comfortable.
Fast-forwarding to the 19th century, the quest for comfortable bed led us to the box-spring mattress which kick-started the modern mattress evolution and now we have a variety of mattresses in the market.
In the 21st century, we have the smart mattresses which come with the state of the art sensors to analyze our sleep quality and provide deep insights.
In this comprehensive guide, you will learn everything you need to know about the Smart Mattresses. Let's get started.
What is Smart Mattress?
Well, there is no standard definition of Smart Mattress as it can vary from company to company. However, in general terms, we can say that any mattress that comes with the sensors to analyses your sleep pattern can be categorized as the smart mattress.
Some companies only limit their smart mattresses to the sleep sensors while some companies step ahead and offer many more features that enhance the overall experience.
In the next few sections, we will discuss the various features which you can possibly get the smart mattress.

Features in Smart Mattresses
Many companies offer various features in their smart mattresses to attract customers. These are some of the features which you may find in your next smart mattress.
Sleep Tracking
Sleep tracking the most important feature of any smart mattress and you will find in all smart mattresses.
The mattresses come with the sleep tracking sensors which accurately analyze your sleep and provide accurate data. Generally, smart mattresses analyze the following data points.
Sleep duration
The time you fall asleep and wake up
Sleep analysis in the form of a deep sleep, light sleep, REM, etc.
Number of interruptions during the sleep
Some mattresses may offer insight into your sleep positions and the number of times you toss and turn during the sleeping period.
Body Monitoring
Some smart mattresses also come with some additional sensors which allow them to monitor your body data points such as your
Heart rate
Breathing cycle
Body temperature
Environmental Monitoring
Some smart mattresses are also equipped with the environmental monitoring sensors which allow them to track the different components of your environment. It may include the following components.
Room Temperature
The temperature of your mattress surface
The light level in your bedroom
Guided Meditation Programs
Some sleep mattresses may come with the guided meditation programs which will help you release your stress and get better sleep.
White Noise Feature
Some mattresses also come with the white noise capability which allows them to generate the sound which ultimately blocks out the sudden changes which can affect your sleep especially if you are in the light sleep.
Climate Control
Some advance models of the smart mattress allow you to connect the smart mattress with your smart home and then it uses the other sensors in your home for climate control.
It allows the users to set up the customizable climate control options which smart mattress uses to accommodate the partners according to their preferences.
Alarms
The alarm is a very simple yet very important feature. Some smart mattresses come with the built-in alarm system which allows you to set the alarms and customizable ringtones for each alarm.
These are some of the features which you may find in smart mattresses. However, it is also possible that you may find some other features as well. Many companies offer a variety of different features to attract customers. Features such as sleep tracking are very basic and you will find it in every smart mattress.
However, features such as climate control, white noise, guided meditation programs, and others are premium features and you may find them in more premium smart mattresses.
Why you should buy a smart mattress?
According to NIH, "Sleep Helps your brain work properly. While you're sleeping, your brain is preparing for the next day". According to some studies, sleep deficiency has also been linked to depression, risk-taking behavior, and even suicide.
That's why doctors recommend taking good quality sleep to keep your brain healthy and you can do is by analyzing your sleep. When it comes to analyzing the sleep quality, smart mattresses are great ways to do it.
You can use them to monitor your sleep quality and if you find any issues, you can seek medical help at the right time.
How much do smart mattresses cost?
Smart Mattress is an expensive product but it is also a great investment. The price of smart mattresses normally stats at around $700 and it can cost up to thousands of dollars depending on the type of mattress you are buying. Some premium mattresses come with great features but they also cost a lot of money.
What is Sleep Trial?
Sleep trial is a specific period that allows you to test the mattress. You can say that it is a kind of money-back guarantee which allows you to get a refund if you don't like the mattress. Some companies offer the sleep trial but some of them also don't offer it. The duration of the sleep trial period also varies from company to company. Some companies offer up to 1 year of sleep trial but in most cases, it is around 100 days.
What's the lifespan of a smart mattress?
The lifespan of a smart mattress mainly depends on how you use it. In some cases, it can last for 10 years but if you use your mattress with extreme care then it can last for even 20 years.
When it comes to the warranty period, it varies from company to company. Some companies offer up to 10 years of warranty during which you can get a free replacement if your mattress gets any issue.
Some companies also divide the warrant period into two periods: Prorated and Non-Prorated coverage. Non-Prorated coverage is the period during which if your mattress gets damage, you will get the replacement without any additional fee. It usually lasts for 2-3 years after you buy the product.
Prorated coverage is the period after the non-prorated period during which if your mattress gets damaged then you will have to pay for a certain percentage of the cost to get the replacement.
Do Smart Mattresses come in different sizes?
Just like regular mattresses, smart mattresses also come in various sizes which you can pick according to the size of your bed. Smart mattresses come with the following sizes.
Twin
Twin XL
Full
Queen
King
California King
Some companies such as ReSt Bed also offer some additional sizes such as Eastern King, Split Types, etc.
The best Smart Mattresses in 2022
Now you know everything you need to know about the Smart Mattresses. In this section, we will share some of the best smart Mattresses you can get in 2022.
Eight Sleep is a very popular company that specializes in smart mattresses and it has been around since 2014. The Smart Bed is a state of the art smart mattress by Eight Sleep which comes with a very interesting composition.

The Memory foam comprises the comfort layer of the mattress, polyfoam comprises the transitional layer and a high-density polyfoam comprises the support core.
This interesting composition makes the Smart Bed a very comfortable mattress. It is also capable of analyzing sleep cycles, Heart rate, and respiratory rate. The bed also comes with a smart alarm and heating system.
2. ReST Smart Airbed
If you are looking for something more comfortable then you can try the ReST Smart Airbed.
ReST is the short form of Responsive Sleep Technology LLC and the ReST Bed is the smart Airbed by the company.
The comfort layer of the bed includes two gel memory foam's layers and the core of the mattresses have the high-resilience polyfoam and the foam-encased air chambers with five specific zones to support your shoulder, head, hips, legs, and lower back.
Sleep Number is another innovative company that specializes in smart mattresses. The company offers a variety of smart mattresses that you can get for your smart home.
The P5 belongs to the performance series which comes with the three types of Airbeds. P5 is the basic model of this series while the other two models, P6 and PSE offer more premium Airbeds.
It comes with the variable comfort option and you can use the smartphone app to adjust the comfort on both sides of the mattress.
If you are interested in getting a smart mattress from Sleep Number then we would recommend you should check the different models and then pick the one which best suits your needs.
Where you can buy the Smart Mattress?
The smart mattress companies have their official online stores where you can place your order and they will deliver the smart mattress at your address.
We would also recommend you read the users' reviews about the company, before buying the mattress to ensure that they offer good customer support.
Bottom Line
That's all folks. We hope that you liked our guide on the smart mattress. A smart mattress is surely a great investment but make sure to do your own research before buying the smart mattress for your home.
If you have any questions, please let us know in the comment section below. Also, visit our website for more useful guides.
As a professional trainer and a gadget lover, I've spent a lot of money and time buying wearable activity trackers, smartwatches, and gadgets, and checking them out. My site is focused on helping you with your activity tracking and smart technology journey. I try to provide the most helpful updated content on this subject. Hopefully, you will love my blogs and be a regular around here.