In this article, I will help you with finding some of the best watches and smartphones compatible with Google's brilliant voice assistant – Google Assistant.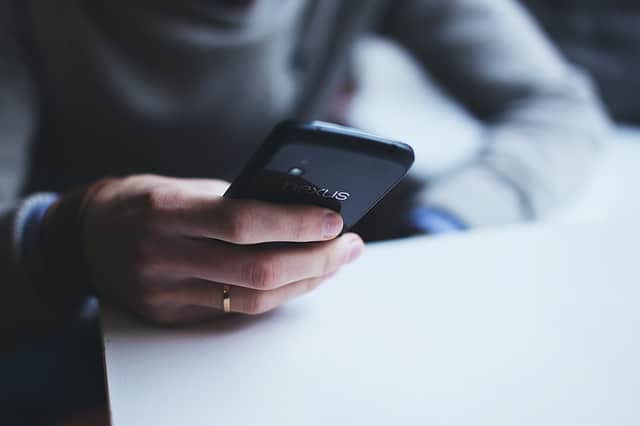 Google introduced its digital helper back in 2016, which brought forward a number of exciting features to the table as it had to compete with Apple's Siri, Amazon's Alexa and Microsoft's Cortana.
Google Assistant helps you perform tasks like controlling your smart home devices, set up alarms, add event dates, ask questions you would otherwise search online and much more.
If you own an Android phone and you're on the hunt for a smartwatch, this article will surely help you. We've compiled the 4 best tech wrist-wear that will connect to your smartphone and provide a well-rounded experience.
List Of Some Of The Best Smartwatches With Google Assistant
1. Samsung Galaxy Watch Active 2:
You don't necessarily need a Samsung phone to uncover the full potential of the Samsung smartwatch. The smartwatch provided a well-rounded experience for Android users at present.
The watch itself is lightweight and compact and possesses the sharpest and vivid touch display that lets users' to navigate easily.
Navigating through the watch is made extremely easier by the capacitive bezel feature. The watch has Tizen OS which itself provides a smooth experience and is battery-friendly unlike Google's own Wear OS.
The app selection is quite decent (with options like Spotify, Strava and more) but could have been better.
The watch was primarily designed for exercise tracking as is evident from its name. The watch has a built-in GPS and features auto workout tracking.
The smartwatch also tracks sleep, water, food, and caffeine consumption. You can now get real-time pace metrics and a rundown of all that you can expect from a workout that you're about to start with the improved Running Coach feature.
You can opt to receive audio cues that can be heard either through the watch speaker or your headphones.
If you're mainly interested in receiving notifications, the galaxy smartwatch won't disappoint you there.
The watch provides excellent support for Android's notification system. You can reply to the notifications using your voice, built-in keyboard or from a selection of pre-formed answers.

The battery life may not be as good as some of the larger watches available in the market, the battery life is about 2 to 3 days which is still pretty great.

The watch can be topped up with select Qi wireless pads or Galaxy's PowerShare feature.
2. Mobvoi TicWatch E2:
Another killer option is the Mobvoi TicWatch E2 that does not put a big dent in your bank account. Its big 1.4-inch display delivers more than the price tag suggests.
The watch has all the trimmings a smartwatch should have like great responsive touch, good battery life of more than a day and waterproofing.

The TicWatch also has a heart monitor and automatic workout detection.
The smartwatch also runs Google Wear OS so it provides excellent notification support and Google Assistant.
The Wear OS does not have outstanding fitness support, The TicWatch E2 outshines it with its own TicMotion layer that auto-detects workouts and monitors performance during your swim while also providing stroke analysis.
So, you might think why is it so cheap compared to the other market options? Well, E@ is not the most stylish and skinny watch you'll find on the planet so it is mainly designed for its utility and not the aesthetics.
Pros
Automatic workout detection
Solid construction
Waterproofing, Built-in GPS
Outstanding notification support
Cons
Not very stylish
Chunky size of the watch
The built-in watch strap is kind of gross (but easily replaceable)
3. Fossil Sport:
Fossil Sport is a Wear OS watch with a display of 1.2-inches and a 1.2GHz Quad-core processor.
The watch has a RAM of 4GB and a battery duration of 2 days. The watch comes with a 22mm stylish straps. The lightweight design comes with a powerful processor but lacks high-end features.
GPS can be slow at times. This is the first watch from the company that compares with Samsung Galaxy watches or Apple Watch.
The lightweight body makes it wearable during a variety of exercises. As the watch is designed with fitness in mind so it efficiently monitors heart rate and GPS helps with navigation.
The design is still high-end although it is sporty. This watch is one of the most powerful devices we've compiled with a Qualcomm Snapdragon Wear 3100 chipset. This processor is not found in a lot of other Wear OS watches yet and is a distinguishing feature for Fossil Sport.
4. Movado Connect 2.0- releasing in October 2020:
The new Movado Connect comes with unique new features that replace old Android Wear with its useful hardware and new specs.
The new option is slightly cheaper as well. The watch comes in two sizes, 40mm and 42mm and supports Google Fit.
The watch has a built-in heart rate sensor and NFC for Google Pay. The watch has a gorgeous design that now comes with a rotating crown and two customizable shortcut options. This watch is powered by Snapdragon Wear 3100 and 1GB of Ram.
The watch doesn't fall in the luxury category and has a slightly less price tag of $495. Pre-orders are open now.
Google Assistant was first launched inside Google's own smartphones (the Google Pixel and Google Pixel XL) but since then it has expanded to a number of different phones.
Google has been successful in bringing Google Assistant to dozens of smartphones with Android 6.0 marshmallow and above.
Some Of The Best Smartphones With Google Assistant
What can Assistant do on your phone? Your smartphone is the center of your world and Assistant can make it more useful.
You can communicate with Google Assistant to help you set calendar events, navigate to a new place, and control all smart devices through your phone. You can do all this and more by just using your voice.
There are not that many phones that feature Google Assistant out of the box but there are a few and the list keeps expanding as Google launches new flagship Android phones.
1. Google Pixel 4:
Google Pixel 4 is set to be released on October 15, 2019. With an asking price of $899, the smartphone comes with a 64GB storage and 5.7-inch aluminum glass display screen. The phone has a Qualcomm Snapdragon 855 and a RAM of 6GB.
The handset comes with dual front-facing speakers and retains a single earpiece. The excellent speakers of the smartphone make it much easier to communicate with Google Assistant.
Although the phones come with Bixby, Samsung's virtual assistant, you can easily enable the Google Assistant in just a few steps.
By touching the Home button, you can access the speak button. Tap this icon and learn how to communicate with your Assistant. If you swipe to the left you will see all the different functions you can perform by using the virtual assistant. The tasks include:
Making calls
Posting on social media
Replying to emails or text messages
Getting directions to go somewhere
Looking up for information
Setting up schedules and reminders
Controlling smart home appliances
2. LG G6:
This phone also comes with a sophisticated yet understated metal and glass design that is built with impressively small bezels.
The handset is dust and water-resistant. LG G6 does not use the latest Qualcomm Snapdragon processor as the other smartphones on the list.
It has the Snapdragon 821 option, this option was installed to benefit the users as LG could not thoroughly test the newer version and hence, they did not favor to use the chip they had not mastered yet.
The 821 option, according to LG delivers more performance on the phone. The Google Assistant can be enabled on the phone in a few easy steps and then you can utilize the benefits of the virtual assistant fully. Overall this is a very good candidate in this price range.
3. HTC U11:
The phone has an impressive list of specs and a unique design. A new feature that this phone has is the squeezable sides.
This phone is an excellent option if you're a fan of HTC products, although the squeezable side might take getting some used to.
The interface is quite slick and the chipset also conforms to the overall features. Google Assistant can be operated on the device along with Amazon Alexa.
Conclusion
Google assistant along with Amazon's Alexa are by far my favorite voice assistants. It seems that voice assistant is the future of smart devices and theses services are taking a crucial role in helping us to connect between different smart devices, get information easily and control our smart home.
Therefore, having a Smartwatch and a Smartphone compatible with Google assistant might be a great idea and I hope that I helped you here with finding some of the best one's available today.
As a professional trainer and a gadget lover, I've spent a lot of money and time buying wearable activity trackers, smartwatches, and gadgets, and checking them out. My site is focused on helping you with your activity tracking and smart technology journey. I try to provide the most helpful updated content on this subject. Hopefully, you will love my blogs and be a regular around here.