Are you considering purchasing a Breitling watch? If so, you'll want to know what kind of warranty they offer.
Breitling warranties provide peace of mind that your timepiece is covered if something goes wrong. In this article, we'll explore what the Breitling warranty covers, how long it lasts and what to do if you need to make a claim.
You can feel confident knowing that your investment in a quality timepiece is protected with a Breitling warranty.
What Does the Breitling Warranty Cover?
Breitling's warranty covers a lot, so you can rest assured that your watch is well taken care of!
The manufacturer's warranty covers repair costs for any manufacturing defects in materials or workmanship. This includes any damages caused to the movement, case, crystal, bracelet/strap and other parts of the watch.
In addition, the warranty also offers free customer service support in case you encounter any issues with your timepiece. You'll be provided with professional advice from experienced technicians and can even get replacement parts if necessary.
So when it comes to Breitling watches, you know that you're covered should anything go wrong!
How Long Does the Warranty Last?
You'll be covered for a decent length of time when you buy one of these bad boys – no need to worry about having a short-term relationship with it! Breitling watches come with the manufacturer's warranty which typically lasts up to two years.
This timeframe may vary depending on the specific watch and its components, but generally speaking, all Breitling watches are covered for at least two years.
The warranty covers any mechanical or electrical issues that arise due to manufacturing defects, as well as any customer service concerns you might have.
Additionally, if your watch needs servicing or repairs outside of the two year period, Breitling offers a range of aftercare services including repair and replacement parts.
In terms of duration, here is what you can expect:
24 months from the original date of purchase for all quartz movements;

36 months from the original date of purchase for all mechanical movement models; and

48 months from the original date of purchase for any super-complicated movements.
These periods guarantee that customers will receive quality service throughout their experience with their Breitling watch.
What Should I Do if I Need to Make a Claim?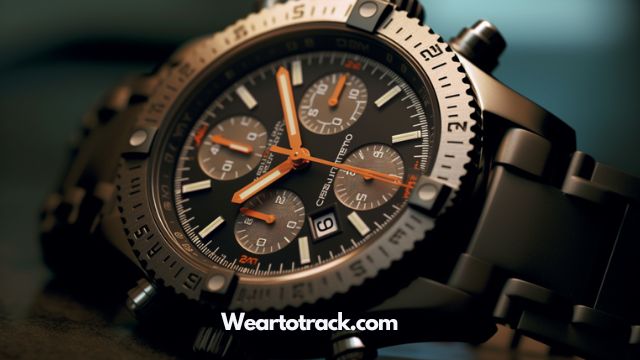 If you need to make a claim, you can rest assured that the process is straightforward and hassle-free. Breitling watches come with a warranty, and if you're having any issues with your watch, the claiming process is simple.
All you need to do is contact the authorized service center nearest to you for assistance. They'll guide you through the steps of submitting a claim and provide all necessary documents for it.
It's important to note that for making a successful claim, customers must adhere strictly to the warranty terms outlined in their warranty booklet or online document.
It's also advised that customers keep copies of all relevant documents so as not maintain records of their claims in case future reference is needed.
Conclusion
You've invested in a Breitling watch, so you want to know what the warranty covers and how long it lasts. The Breitling warranty is comprehensive and includes coverage of any defects or malfunctions. It lasts for two years from the date of purchase, giving you peace of mind that your watch will be taken care of if anything goes wrong.
But what if repairs are needed after the expiration of the warranty? That's when you need to contact your retailer directly to discuss repair options available for your specific model.
So why not protect your investment with a reliable warranty? After all, a Breitling watch is more than just an accessory; it's an investment in quality and style!
As a professional trainer and a gadget lover, I've spent a lot of money and time buying wearable activity trackers, smartwatches, and gadgets, and checking them out. My site is focused on helping you with your activity tracking and smart technology journey. I try to provide the most helpful updated content on this subject. Hopefully, you will love my blogs and be a regular around here.