Watches have long been a part of fashion and style for both men and women. Since the invention of the pocket watch in the 16th century, watches have evolved from being a form of jewelry to an everyday accessory.
With this evolution, there has been an increase in luxury watchmakers such as Patek Philippe who specialize in creating timepieces that are often viewed as status symbols.
The Swiss-based company Patek Philippe is well known for its luxurious line of watches crafted with intricate detail and precision engineering.
Each piece is made from fine materials such as gold, precious stones, or gems to create unique pieces which vary in size, design, and complexity.
Patek Philippe has long been associated with men's fashion but it has recently gained popularity among female customers due to its classic designs and timeless appeal. This article will discuss whether Patek Philippe watches can be worn by women and what other benefits they may bring to the wearer.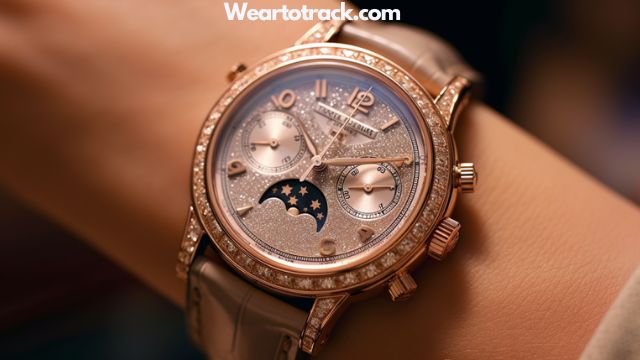 History of Women Wearing Watches
The history of women wearing watches dates back to the 16th century when pocket watches were commonly worn by women to keep track of time.
As fashion trends evolved, so did the type of watch that was being worn.
By the 19th century, wristwatches became more popular with celebrities and upper-class individuals wearing them as a form of jewelry or status symbol.
The first Patek Philippe watch for women was created in 1868, allowing them to access luxury watches that had been previously available only to men.
Since then, Patek Philippe has become one of the most sought after brands for luxury watches among both men and women.
From classic designs such as the Calatrava model to modern styles like the Twenty~4®, these watches are timeless pieces that have transcended fashion trends over centuries.
Styles of Patek Philippe Watches for Women
Possessing a range of designs, female customers can select from various styles of timepieces offered by the Swiss watchmaker Patek Philippe. The brand is renowned for its quality and craftsmanship, which have been passed down through generations. Along with its brand heritage, Patek Philippe also offers watches made with luxurious materials such as gold and diamonds.
Some of the watch styles available to women include:
Gondolo – A contemporary style featuring an asymmetrical rectangular case and thin bezel
Twenty-4 – An elegant design with a petite round case
Calatrava – A classic style that features a round face surrounded by Roman numerals
Aquanaut – A sporty style similar to the Nautilus but crafted with softer curves.
Each of these styles presents a unique look while maintaining the quality and luxury associated with the brand.
Benefits of Wearing a Patek Philippe Watch
Wearing a timepiece from Patek Philippe can offer many benefits to female customers.
Many of the buying tips that come with purchasing a luxury Patek Philippe watch center around the quality of the materials used in their construction.
For instance, all watches use 18K gold or platinum cases which are strong and durable, meaning they will last for many years with proper care.
The bracelets on these watches are also made out of luxurious materials such as stainless steel or rubber, ensuring comfort and durability.
Furthermore, all pieces feature sapphire crystals which are scratch-resistant, protecting the dial from damage over time.
Additionally, all watches have an automatic movement system and Swiss certification guaranteeing quality craftsmanship and precision accuracy in telling time.
Thus, by investing into a Patek Philippe watch, customers can be assured they are receiving a piece that is made with luxury materials and crafted to stand up to everyday wear-and-tear.
Conclusion
It is clear that women have been wearing watches for centuries, and Patek Philippe has consistently offered styles suitable for them. Today, they continue to make a wide range of timepieces including traditional designs as well as more modern pieces.
Wearing a Patek Philippe watch offers a woman the opportunity to express her own sense of style and individual taste. Not only does it allow her to feel stylish and fashionable, but it also provides an excellent level of craftsmanship, functionality, and quality that she can rely on for years to come.
In short, Patek Philippe watches are certainly suitable for women who wish to add an element of luxury and sophistication to their wardrobe.
As a professional trainer and a gadget lover, I've spent a lot of money and time buying wearable activity trackers, smartwatches, and gadgets, and checking them out. My site is focused on helping you with your activity tracking and smart technology journey. I try to provide the most helpful updated content on this subject. Hopefully, you will love my blogs and be a regular around here.