Welcome to the fascinating world of Rolex watches! For over a century, Rolex has been producing some of the finest wristwatches in the world.
From classic models to modern designs, Rolex watches have come to represent luxury, sophistication and precision.
In this article, we'll explore some of the most interesting facts about these iconic timepieces.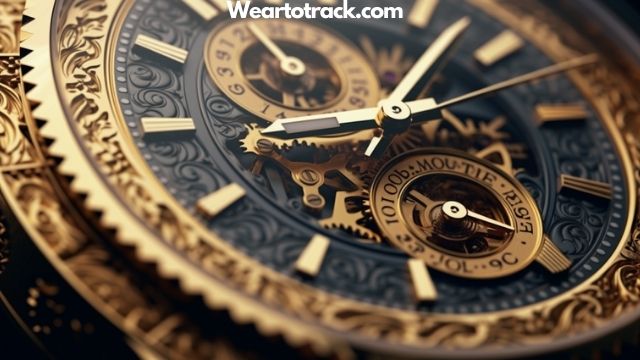 So get ready to find out more about one of the most beloved watch brands in history!
History of Rolex Watches
For over a century, Rolex has been at the forefront of innovation and luxury, revolutionizing the way we think about watches and setting the standard for quality. Founded in 1905 by Hans Wilsdorf, Rolex quickly established itself as an innovator in watch technology.
In 1926, Rolex introduced its first waterproof wristwatch, expanding its reach and reputation. From there, Rolex began to focus on clever marketing strategies that emphasized their luxury appeal, creating demand for their products around the world.
Today, Rolex is one of the most recognizable names in watchmaking, representing excellence and style on wrists everywhere. With special attention given to quality control and craftsmanship, it's no surprise that these timepieces remain some of the most sought-after accessories on the market.
Iconic Rolex Models
You've certainly heard of the Rolex Submariner and the Rolex Daytona. These iconic models from the Swiss watchmaker have been around for decades, each offering a unique style and numerous features.
The Submariner is designed for diving with a waterproof case that can withstand depths up to 300 meters. It's a timeless classic that continues to be sought after today.
The Daytona, on the other hand, is a chronograph that tracks elapsed time with precision. It's another iconic model that has stood the test of time.
Overall, both watches have their own distinct features and styles. They're both highly sought after and are a testament to Rolex's reputation as a top-tier watchmaker.
The Rolex Submariner
| The iconic Rolex Submariner, uniting style and sophistication with precision craftsmanship, is a classic luxury watch that has become part of the public consciousness. With its luxurious pricing and celebrity endorsements, the Rolex Submariner is undoubtedly one of the most recognizable timepieces in the world. | Luxurious Pricing | Celebrity Endorsements |
| --- | --- | --- |
| Pricey Tag | Popularity & Status Symbol | Famous Faces Wearing It |
| High Quality Materials & Craftsmanship | Refined Design Aesthetic | Iconic Timeless Style |
It is no wonder why so many people are drawn to this classic timepiece. The Rolex Submariner offers a timeless design aesthetic with high quality materials and craftsmanship that makes it stand out from other watches on the market. Not only does it offer a refined look but also an impressive price tag which speaks to its status as a symbol of wealth and success. Additionally, there have been many famous faces wearing this iconic timepiece that further adds to its notoriety. The Rolex Submariner continues to be an icon of luxury and sophistication for generations to come.
The Rolex Daytona
Built with the same attention to detail as its Submariner counterpart, the Rolex Daytona is a timepiece that stands out for its sporty elegance.
Equipped with chronograph functions and a tachymetric scale, it was designed to measure average speeds up to 400 kilometers or miles per hour.
The luxury craftsmanship of the watch is evident in the stainless steel case and bracelet, as well as its scratch-resistant sapphire crystal glass face. This makes it perfect for those who lead an active lifestyle and seek quality performance in their timepieces.
The Rolex Daytona has been endorsed by some of Hollywood's most influential celebrities, including Paul Newman, Tom Cruise, and Brad Pitt—all of whom have worn this iconic watch at one point or another.
Its appeal also transcends generations; Winston Churchill being a notable example of someone who wore the Rolex Daytona while he served as Prime Minister during World War II.
It's no wonder then that so many people admire this classic timepiece for its impressive style and timeless elegance!
Interesting Facts About Rolex Watches
You're absolutely fascinated by Rolex watches, with their intricate designs and impeccable craftsmanship that make them the most sought-after timepieces in the world! For starters, Rolex watches have adorned many famous wrists including Paul Newman, Tom Hanks, Sylvester Stallone, and even Fidel Castro.
Furthermore, these luxury timepieces are made using only the finest materials such as 18k gold or 904L stainless steel. The brand also offers a wide range of styles to suit any taste; from dressy to sporty looks.
Lastly, Rolex watches are renowned for their superior accuracy and durability over time, making them a symbol of status and affluence among luxury watch collectors.
In addition to being an iconic fashion statement around the globe, Rolex has been at the forefront of technological innovation within the watchmaking industry since its inception in 1905. With their patented technology such as the Oyster Perpetual movement and Parachrom hairspring – both designed to maintain precision despite external pressures – it's no wonder why Rolex is consistently ranked among the top 5 most valuable brands in Europe with an estimated worth of $8 billion USD.
Conclusion
You've just learned some interesting facts about Rolex watches! From their beginnings in 1905, to the iconic models that have been released since then, these timepieces are truly a marvel of craftsmanship.
They feature innovative technology and exquisite designs that make them stand out from other luxury watch brands. To top it off, Rolex has gained an impressive reputation for being reliable and durable throughout the years.
With all this knowledge, you can now appreciate these iconic watches even more – they're truly works of art that will last a lifetime. So if you're ever looking for a timeless investment piece, look no further than Rolex – they'll be sure to stay with you through thick and thin!
As a professional trainer and a gadget lover, I've spent a lot of money and time buying wearable activity trackers, smartwatches, and gadgets, and checking them out. My site is focused on helping you with your activity tracking and smart technology journey. I try to provide the most helpful updated content on this subject. Hopefully, you will love my blogs and be a regular around here.