Patek Philippe is a renowned Swiss watchmaker that has been producing luxury watches since 1839.
Over the years, there has been an increasing trend of people choosing to purchase items online, including watches.
With this in mind, many may be wondering if it is possible to buy Patek Philippe watches online. In this guide, I'll tell you if it's possible to buy Patek Philippe watches. Also, I'll share the pros and cons of buying a Patek Philippe watch online and provide tips for those looking to make such a purchase.
Can Patek Philippe Watches Be Bought Online?
No, you can't buy Patek Philippe Watches online directly from the company but there are many authorized dealers who can sell you a Patek Philippe watch online.

On top of that, Patek Philippe has authorized dealers in many countries and cities worldwide and you can visit their outlets to examine the Patek Philippe Watch and buy the one that you like.
What are the Pros and Cons of Buying a Patek Philippe Online?
Purchasing a Patek Philippe watch online provides convenience and flexibility, but can also pose potential risks due to uncertainty of authenticity. When buying such an expensive item, it is important to consider the warranty concerns that come with purchasing online.
The quality assurance of the product must be taken into account before making the purchase. Additionally, security issues should be considered when using online payment methods. The customer must ensure that their personal information is protected by ensuring they are only using secure websites for purchases.
While there are advantages associated with buying a Patek Philippe online, such as access to more selection and lower prices in some cases, buyers should be aware of potentially hidden risks associated with this method of shopping.
Tips for Buying a Patek Philippe Watch Online
Navigating the online market for luxury timepieces requires research and careful consideration of certain factors. When considering a purchase of a Patek Philippe watch, there are several tips to consider:
Authenticity Checks:

Make sure that the seller is an authorized Patek Philippe retailer or dealer.

Look for the serial number and reference number which should be engraved on the case back.

Pricing Comparison:

Compare prices between different retailers to get the best deal possible.

Be aware of any additional costs such as shipping fees or customs duty charges.
In addition to these considerations, buyers should also take into account other factors such as warranty coverage, return policies, and customer service support offered by each seller before making their final decision.
It is important to read reviews from previous customers in order to make sure you're getting exactly what you're looking for in terms of quality and reliability when buying a Patek Philippe watch online.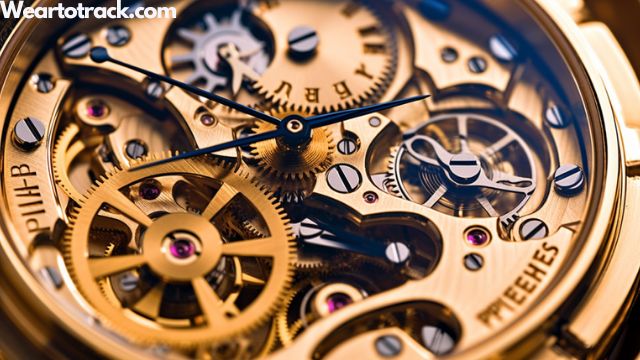 Conclusion
Buying a Patek Philippe watch online can be a great way to find the perfect timepiece. It is important to remember, however, that certain precautions must be taken when making such a purchase.
Researching the seller and verifying the authenticity of the item are essential steps in the process. In addition, being aware of any return policies or guarantees should also be considered prior to purchase.
Ultimately, with the right tools and knowledge, buying a Patek Philippe watch online can be an exciting and rewarding experience.
As a professional trainer and a gadget lover, I've spent a lot of money and time buying wearable activity trackers, smartwatches, and gadgets, and checking them out. My site is focused on helping you with your activity tracking and smart technology journey. I try to provide the most helpful updated content on this subject. Hopefully, you will love my blogs and be a regular around here.