You can't go wrong with a Breitling watch. These timeless masterpieces have been around for decades, captivating audiences with their sleek and sophisticated design.
From the Navitimer to the Chronomat, these classic watches are as fashionable now as they were when they first hit the scene.
So, If you are interested in buying a Breitling Watch and looking for the most popular one, this guide is for you. In this guide, I'll share the 3 most popular Breitling Watches you can buy in 2023.
3 Most Popular Breitling Watches
Breitling is a renowned luxury watchmaker that has been creating stunning watches for over 100 years. They have a wide range of watches to choose from, but there are a few that stand out as the most popular among customers. I've done my research and handpicked the 3 most popular Breitling watches you can buy in 2023. Let's have a look at my top picks.
1. Breitling Navitimer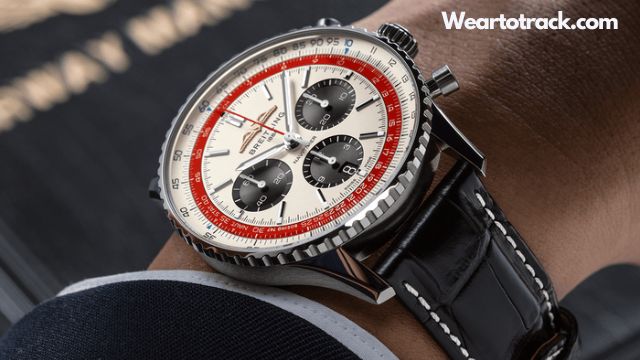 The Breitling Navitimer is a timeless classic, renowned for its iconic design and precision performance – it's the perfect watch for any discerning collector.
Exploring Breitling's history, this model was first released in 1952 and has since become one of the most popular watches in the world.
It features a slide rule bezel that allows wearers to perform calculations such as fuel consumption, speed, distance, and more.
Comparing models, there are several variations of the Navitimer available today including the Navitimer 8 Chronograph 43, Navitimer 1 Automatic 38, and Navitimer World GMT 46.
Each model offers something unique while still maintaining the same classic look that made it so popular in the first place.
2. Breitling Superocean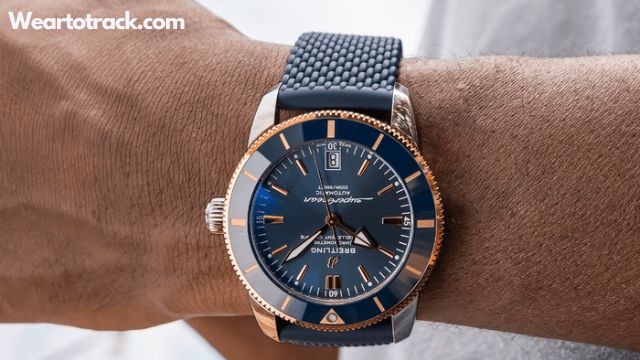 You'll feel the power of the sea with a Breitling Superocean, an iconic watch that will take your breath away with its sleek design and robust features. The history behind this luxury watch goes back to 1957 when it was first released. It was designed for sailors and divers who needed a reliable timepiece underwater.
Since then, Superocean has become hugely popular in the world of luxury watches due to its branding as a sporty yet sophisticated style. Its unique blend of quality materials, craftsmanship, and Swiss engineering has made it one of the most trusted names in horology.
With its waterproof construction and luminous dials, Breitling Superocean is perfect for exploring depths up to 1000 meters. This top-of-the-line timepiece also features anti-reflective sapphire crystal glass and a variety of color options making it both functional and fashionable.
With its lasting legacy and impact on the world of luxury watches, Breitling Superocean is undoubtedly one of the most popular models from this renowned brand.
3. Breitling Chronomat
Experience the sophistication of a Breitling Chronomat, a timeless classic that has set the standard for luxury watches.
Exploring Breitling's history, the Chronomat is one of its most iconic models. It was first introduced in 1941 as a streamlined wristwatch designed specifically for pilots. The watch features an automated rotating bezel, which allows its wearer to easily measure elapsed time without any extra effort.
Its impressive design and superior craftsmanship have earned it a reputation for durability over the decades. Testing Breitling's durability, this model is known to last even through extreme conditions with its sturdy construction and high-grade materials used in production.
With its unique style and top-notch performance, it's no wonder why the Breitling Chronomat remains one of the most popular timepieces on the market today.
Conclusion
You can't go wrong with a Breitling watch. The Navitimer, Superocean, and Chronomat are all popular choices that will have you looking sharp in no time.
They're the cream of the crop when it comes to watches. You won't regret investing in one because it'll last you for years to come. These watches are truly built to stand the test of time.
So don't be shy – take the plunge and get your hands on a Breitling watch today. It's an investment that will pay off tenfold, like winning the lottery!
As a professional trainer and a gadget lover, I've spent a lot of money and time buying wearable activity trackers, smartwatches, and gadgets, and checking them out. My site is focused on helping you with your activity tracking and smart technology journey. I try to provide the most helpful updated content on this subject. Hopefully, you will love my blogs and be a regular around here.