Spotify crashing on iPhone can be a source of frustration. This issue has a range of causes, from corrupted app files to internet connection problems.
Fortunately, there are various methods to address the problem, such as:
Restarting the app
Updating iOS
Changing the internet connection
Resetting the device settings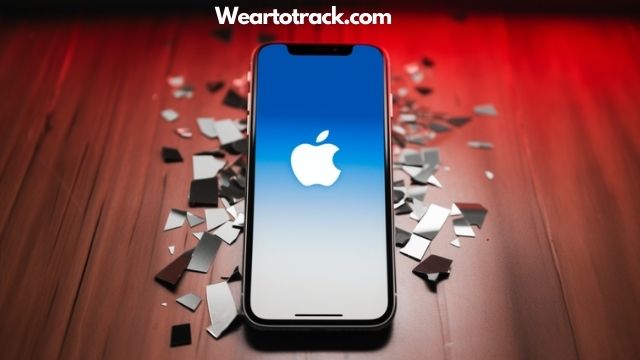 This article investigates the possible causes of Spotify crashing on an iPhone and provides advice on how to fix the problem. It also offers troubleshooting tips to help users get their device working again.
Reasons for Crashes
Spotify crashes on iPhone can be attributed to various causes such as:
Corrupted app files
Too much cache
Missing iOS updates
Internet connection issues
Incompatibility with device settings
These issues can be resolved by:
Restarting the app
Restarting the device
Updating iOS
Changing internet connection
Logging out and logging back in
Reinstalling the app
Resetting network settings
Corrupted app files can be solved by restarting the app or reinstalling it. Too much cache can be cleared by restarting the device.
Missing iOS updates can be fixed by updating the device, and internet connection issues can be fixed by changing the type of connection or resetting the network settings.
Finally, incompatibility with device settings can be fixed by logging out and logging back in, or by resetting the device settings.
Fixing Strategies
Various strategies can be employed to address the issue of the Spotify app crashing on an iPhone. These strategies include:
Restarting the Spotify app
Restarting the iPhone
Updating iOS
These steps can help to identify and address the issue. For instance, restarting the Spotify app may help to clear out any corrupted app files that may be causing the problem.
Similarly, restarting the iPhone can help to clear out any unnecessary cache on the device. Updating iOS can help to ensure that the phone is running the latest version of the OS.
If all else fails, resetting the device settings may be necessary.
Troubleshooting Tips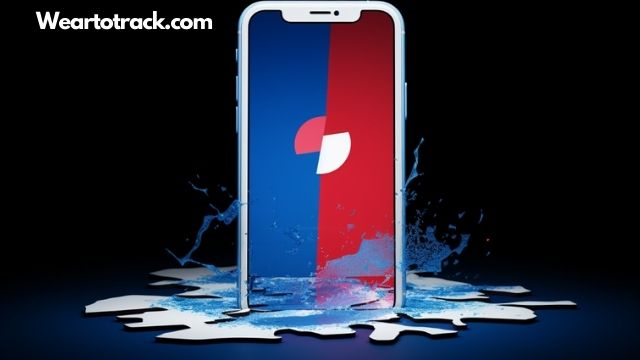 Troubleshooting the issue of app crashing on an iPhone requires various strategies.
Restarting the app and device
Updating iOS
Changing internet connection
Logging out and back in
Additionally, resetting the iPhone network settings and reinstalling the app may also help.
To restart the app, open the App Switcher and close the Spotify app.
To restart the device, press and hold the side and volume buttons and slide to power off.
To update iOS, go to Settings, tap on General, and select Software Update.
To change the internet connection, disconnect and rejoin the network.
Lastly, log out of the app and log back in.
If all else fails, resetting the device settings can be done by going to Settings, tapping on General, and selecting Reset All Settings.
Frequently Asked Questions [FAQs]
What is the difference between the free and premium version of Spotify?
The free version of Spotify offers access to a wide variety of music, podcasts and videos, but with limited features such as adverts, lower sound quality and restricted skipping. The premium version of Spotify provides an ad-free experience, higher sound quality and unlimited skipping, as well as exclusive access to new features.
How can I free up space on my device to prevent Spotify from crashing?
To free up space on a device, one can uninstall or delete unused apps, clear the device's cache, or use an app that can clean up junk files. Additionally, transferring photos, music, and videos to an external drive can help reduce data stored on the device.
Is it safe to uninstall and reinstall Spotify?
Uninstalling and reinstalling the Spotify application may be safe, however it is recommended to first try other troubleshooting methods such as restarting the app or updating iOS. If no other solutions are successful, then it may be necessary to reinstall the app.
Are there any other apps that can be used as an alternative to Spotify?
Yes, there are other streaming music apps available such as Apple Music, Google Play Music, Amazon Music, and Deezer. These apps provide similar features and can be used as an alternative to Spotify.
Does Spotify support Airplay?
Yes, Spotify supports AirPlay. AirPlay allows music to be streamed from a device to an AirPlay enabled speaker or device. Spotify can be used as a source for AirPlay streaming, allowing users to stream their music wirelessly.
As a professional trainer and a gadget lover, I've spent a lot of money and time buying wearable activity trackers, smartwatches, and gadgets, and checking them out. My site is focused on helping you with your activity tracking and smart technology journey. I try to provide the most helpful updated content on this subject. Hopefully, you will love my blogs and be a regular around here.