In this article, I will give you some of the best fitness trackers without Nickel and for people with sensitive skin as for 2023.
Fitness trackers were so wholesomely received when they first came out. These little gadgets revolutionized how they tracked their workouts and introduced the concept of data-driven exercise.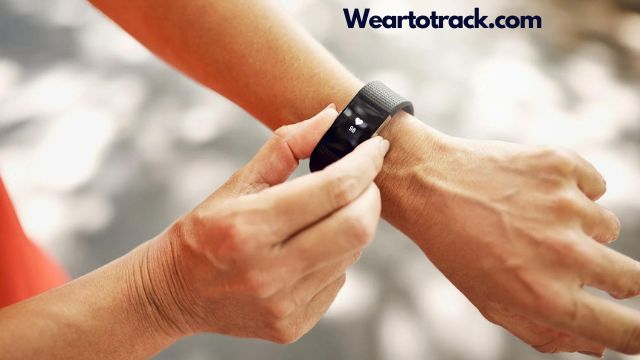 Here is an article on my website that you must read, its about the Best 5 Fitness Trackers For The Ankle (Updated 2023).
Athletes and fitness enthusiasts started to report positive changes in their routines and health which led to fitness trackers becoming all the rage in the fitness scene.
Apart from offering convenience and a somewhat style factor, fitness strived to do their best for people who took their health seriously. However, despite all that, there have been quite a few hiccups.
Top 6 Fitness Trackers Without Nickel And For Sensitive Skin
When exercising in the summer or just exercising a lot more intensively, sweat tends to accumulate around the area where the fitness band is fastened.
This more than often leads to a rash in the case of most fitness bands and if it's not a rash; there's a lot of uncomfortable chafing.
Some people are allergic to certain materials like nickel, which is in almost every kind of gadget and piece of technology now.
People with sensitive skin also needed to watch out and do some research when going for a fitness tracker as well.
A good solution for people with sensitive skin is to wear a clip-on fitness tracker – Check out my article on the best clip-on fitness trackers here.
Here is a list of fitness trackers that are perfect for sensitive skin.
Products Information:
| | |
| --- | --- |
| Color | Black |
| Compatible Devices | Smartphone |
| Screen Size | 1.56 Inches |
| Style | Modern |
| Connectivity Technology | Bluetooth, NFC |
Xiaomi decides to develop the ultimate fitness tracker for your consistently growing kid. The top-notch health tracker lets you enjoy happy wearing without a glitch. Its smooth exterior surface possesses a minimal threat to your sensitive skin.
The holding armband itself contains no problematic and disruptive polymer material. Xiaomi designs more than 60 different bands to match your style. Keep looking into the possible options on display without worrying about allergic reactions.
Even the case closure features no nickel to eventually cause a rash on your wrist. Maintaining slight space between your skin and the metal lid should do the trick. Still, the body remains intact up to 5ATM water pressure with no potential damage.
The 1.56" AMOLED screen allows you to select one face from 100 options. It offers 30 built-in sports modes to track your activity alongside 24/7 health monitoring. A long-lasting battery can support your life for 14 days without a second recharge.
Products Information:
| | |
| --- | --- |
| Color | Black |
| Screen Size | 0.78 Inches |
| Style | Modern |
| Supported Application | Phone |
| Wireless Communication Standard | Bluetooth |
| Human Interface Input | Touchscreen |
The Mi Band 3 is perfect for people who're prone to exercising a lot more during the summer and also for those who happen to have skin allergies.
This is mainly due to the fact that this fitness tracker is built around a hypoallergenic silicone band which takes out stainless steel out of the equation. This also deals with having in screws or bolts coming in contact with the skin making it perfect for people with nickel allergies too.
As far as its functionality is considered, the Mi Band tracks your activities, monitors your sleep, calories burned as well as distance walked.
You also have a built-in smart alarm that notifies you about your fitness sessions with a mild vibration.
The tracker itself is water-resistant, quite lightweight and extremely comfortable to wear if you tend to wear your 24/7. It even has an impressive battery life of 30 days.
Products Information:
| | |
| --- | --- |
| Brand | Moov |
| Color | Aqua Blue |
| Item Dimensions LxWxH | 1.1 x 8.9 x 0.6 inches |
| Battery Life | 6 Hours |
| Sensor Type | Wearable |
The Moov fitness gear has a special perk to offer and it is available across all of their fitness trackers.
The AI coaching giving you helpful updates and nuggets of motivation during your workout sessions help you get a lot more out of every session.
What's wonderful about the Moov HR Sweat is that this fitness tracker features Sweatproof Pulsevision™ technology which not only makes for comfortable wearing but also gives you the most accurate measurements.
The Moov HR Sweat targets a heart rate-based fitness approach and the coaching mechanic keeps you notified of your heart rate at appropriate times.
It lets you go all out and also instructs you to take it slow if you've pushed yourself too much using its Optimal Zone detection feature.
It is perfect for high-intensity interval training and the lack of any metal or solid material build makes it comfortable and less prone to rash.
For people with skin sensitivity issues, this fitness tracker can be worn comfortably as a headband and the smart sensor will relay as accurate as possible readings from your activities.
It monitors your goals, distance as well as calories burnt.
Products Information:
| | |
| --- | --- |
| Brand | Jabra |
| Color | Black |
| Connectivity Technology | Wireless |
| Model Name | Elite Sport |
| Form Factor | In Ear |
This activity tracker will raise a few eyebrows at first because everyone is used to fitness trackers coming in the shape of wrist-worn bands.
This fitness tracker manifests itself as a pair of sports headphones giving you the least contact with your skin.
This ultimately minimizes any kind of chafing at all and also makes it a wonderful find for people with skin sensitivities.
People with nickel allergies will even be able to use this tracker quite comfortably. You can now get the same features as any standard activity tracker with the added bonus of being able to listen to your favorite tunes while you work out.
It also cancels out distracting noise leading to a better concentration and focus. The in-ear coaching and real-time feedback is another neat feature of the Jabra Sports Pulse SE which keeps you motivated.
The Sports Pulse also has a built-in heart rate monitor that looks for effective zones to help you push yourself at the highest intensity.
These lightweight and super snug headphones make exercising a breeze and them being a great fit means keeping them on is never a nuisance.
Products Information:
| | |
| --- | --- |
| Brand | Misfit Wearables |
| Color | Black |
| Item Dimensions LxWxH | 3.35 x 1.17 x 3.54 inches |
| Item Weight | 0.12 Pounds |
| Battery Life | 4383 Hours |
| Battery Description | Lithium-Ion |
The Misfit Flash is the brother of the very popular Misfit Shine. The difference between the two is that instead of an Aluminium body the Flash comes with a plastic cover.
The plastic cover makes it cheaper than the Shine and it is also getting good reviews from people with sensitive skin and allergies to metals.
Products Information:
| | |
| --- | --- |
| Brand | Fitbit |
| Material | Stainless Steel |
| Color | Lunar White/Soft Gold Stainless Steel |
| Item Dimensions LxWxH | 1.43 x 0.69 x 0.4 inches |
| Item Weight | 0.06 Pounds |
| Battery Life | 5 days |
Fitbit managed to make fitness and wellness go fashion-forward with its Luxe. The timeless tracker is ready to complement your every possible outfit. And you can easily keep tracking your wellness tasks without the slightest skin discomfort.
The polished stainless steel comes without any skin-sensitive nickel plating. You just need to let the air pass through the contact points once in a while. Keeping the shining steel lid dry, clean, and lucid should make you feel nothing on the wrists.
Meantime, the jewelry-like bracelet design incorporates no allergic contents either. Therefore, the skin-friendly armband has no potential reason to give you any rash. Level up your wellness-based workouts by tracking all your essential metrics.
Check your overall health condition from the integrated onscreen dashboard. Pair the tracker with your smartphone to use GPS and other connectivity-based functions. And the powerful built-in battery should keep it running for 5 consecutive days.
Is There A Fitbit Without Nickel?
This is a very common question and the truth is that all Fitbit devices contain small traces of Nickel.
The Nickel might be on the frame, strap or buckle and you can view the material information on the online Product Manual.
Here is an example of a statement from the product manual of the Inspire HR:
"The housing on Inspire HR is plastic. The Inspire HR classic wristband is made of a premium, comfortable silicone similar to that used in many sport watches, and the buckle is made of anodized aluminum. While anodized aluminum can contain traces of nickel, which can cause an allergic reaction in someone with nickel sensitivity, the amount of nickel in all Fitbit products meets the European Union's stringent Nickel Directive."
Another solution that many people are reporting as useful is to use a strip of microfiber cloth or plaster on the metal part so it doesn't contact the skin.
Frequently Asked Questions [ FAQs ]
For your further inquiry, you may check out this section of the article. Here, we will answer the most common questions regarding "Fitness Trackers Without Nickel And For Sensitive Skin ".
Do Smartwatches Contain Nickel?
Answer: Apple smartwatch exterior contains a small fraction of nickel. But Samsung couldn't specify its percentage on the surface.
Why Does My Smartwatch Give Me A Rash?
Answer: Many wearables contain allergic to nickel and polymers on the surface. And your skin may suffer from allergic contact dermatitis or watch rash.
What Is The Safest Fitness Tracker?
Answer: Fitness trackers emit a negligible, non-concerning amount of radiation. And Fitbit, Xiaomi, Garmin fitness trackers are particularly safe.
How Do I Stop The Rash From My Fitbit?
Answer: Stop wearing the smartwatch for some days to ease the rash. Always keep the contacting surface dry & clean without wearing it too tight.
Conclusion
No need to get frustrated over wearables to cause rashes on your wrist anymore. However, your extra-sensitive skin may still pick slight issues at first.
Even the brands are desperately trying to get rid of the problem-causing materials.
You better settle down for something useful rather than fashionable. Don't forget to contact the seller or manufacturer to know about allergic contents.
I hope that I helped you with finding fitness trackers without Nickel and that those of us with sensitive skin will also be able to enjoy the benefits of these awesome devices.
Here is an article on my website that you must read, its about How Do Fitness Trackers Track Steps, Stairs, Stress And Calories.
As a professional trainer and a gadget lover, I've spent a lot of money and time buying wearable activity trackers, smartwatches, and gadgets, and checking them out. My site is focused on helping you with your activity tracking and smart technology journey. I try to provide the most helpful updated content on this subject. Hopefully, you will love my blogs and be a regular around here.