we all know people with a fancy dive watch on their wrist, I admit that I own a few of them myself, however, does anyone actually wear those ridiculously expensive items for diving?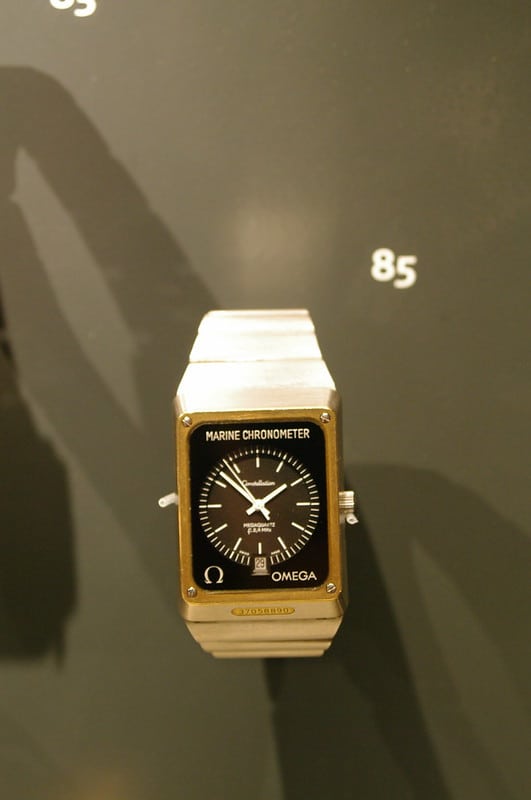 Dive Watches has been around for years and they are considered the most purpose-built timepiece ever.
Dive Watches carries a great legacy and many people prefer to have the dive watch in their watch collection due to the rich history of these watches.
Here is an article on my website that you must read, its about 20 Best Affordable Dive Watches | Anyone Can Buy Those.
Dive watches are simple yet elegant and they are known for their reliability.
However, the big question is does anyone actually go diving with a dive watch? Let's find out.
Brief History of Dive Watches
Before we get to the actual question, it is important that you know why these watches were built in the first place.
In the 19th century, watches such as water and dust resistance watches were only made for particular customers and these watches were described as the "Explorer Watches".
These watches were commonly pocket watches that divers used to keep them in their helmets to know their time duration under the water.
At the start of the 20th century, Rolex came up with the patent for the "Oyster" watch case. Later on, the English swimmer "Mercedes Gleitze" tried to cross the English Channel with the Oyster and after 10 hours of staying in the water, the Oyster kept working.
Similarly, the Swiss luxury watchmaker, OMEGA SA developed the rectangular Omega "Marine" which was truly developed for commercial purposes.
After the comprehensive testing, the experts certified this watch to be used for diving and it was able to withstand the 1.37 MPa pressure which is equal to 135m underwater.
After this initial success, many other companies such as Rolex, Edox, Seiko, and others started making dive watches for commercial users around the world.
In 1997, the International Organization for Standardization (ISO) issues the standards for dive watches and started regulating it by ISO-6425 standard which is the "Divers' watches international standard".
Does Anyone Actually Go Diving With A Dive Watch?
Dive watches are rugged watches and they are designed to be used underwater. They are also more reliable than dive computers because of the fact that these watches are mechanical in nature.
However, these watches are also pretty expensive and only a few people go diving with the dive watch. It is very difficult to give you an accurate percentage but we can confidently say that the percentage of these people is very low.
The classic Mechanical dive watches are serving as a status symbol and not so much as an actual diving watch.
The majority of the people, who own the dive watch, are those who own it due to the rich history of dive watches. Dive watches are considered the important part of any watch collection so if you are someone who loves to collect watches then you should have a dive watch in your collection.
These days we have digital smartwatches that come with built-in dive computers.
These smartwatches are being used by divers around the world in opposition to the Classic dive watches that are mentioned in this article.
The Garmin Descent and the Suunto D5 are examples of popular diving smartwatches with a diving computer.
These diving Smartwatches are very helpful and bring tones of features such as single-gas, multi-gas, gauge and apnea diving.
They are equipped with a GPS, HR sensor, and a Barometer and can store your diving sessions, depth, and locations.
Although these smartwatches are also being referred to as dive watches, this article is talking about the classic mechanical ones.
How To Choose The Best Dive Watch?
In this section, we will discuss the different factors which you should consider when choosing the dive watch.
The most important factor is price. While the prices of diving watches can go up to $10,000, it is not always a good idea to spend that much money. Instead, you can easily get a good quality dive watch for around 2 to 3 grand. However, if budget is not a problem for you then you can go for expensive watches.
The next important factor is the size of the dive watch. You can get the dive watch in various sizes but the ideal size of the watch should be 46mm in diameter. However, you can also go for the low size depending on your preference.
The material of the watch can also be an important factor for some people. The majority of dive watches come with stainless steel material but some expensive watches also come with the titanium material.
List Of 4 Best Dive Watches Reviews In 2023
Now you know what to look for in a dive watch. In this section, we will share some of the best dive watches which you can buy in 2023.
It is one of the most affordable dive watches out there and it only costs $525. It comes with the water resistance for up to 200 meters or 660 feet.
It comes with the 44 mm case dial which works well for most men. Overall, the stylish look of the Seiko Prospex SRPD23 makes it a very affordable option.
If you are looking for a premium dive watch then you can try the Rolex Sea Dweller. It is the first-ever diver watch which came with the helium release value. The watch comes with the water resistance for up to 1220 meters or 4000 feet.
The Rolex Sea Dweller is also very popular among the watch collectors but it is also very expensive as well. You can get the 43mm Rolex Sea Dweller for $13,995.
Rolex Submariner is a more affordable option by Rolex and it comes with a great look and feel. The Rolex Submariner comes with the 42mm dial and it comes with the water resistance for up to 300 meters or 1000 feet. You can get the Rolex Submariner for $13,495.00.
Citizen ProMaster Diver is another very affordable dive watch that you can get for only $350. The watch has a case diameter of 48mm which can be a deal-breaker for some people due to its size.
It comes with the water resistance for up to 300 meters or 999 feet. Overall, Citizen ProMaster Diver is a very great option for those who are looking for a budget dive watch.
Bottom line
That's all folks. Dive Watches are still very popular among the watch collectors but very few people actually use them for diving.
If you are a watch collector then Dive watch can be a valuable addition to your watch collection. If you have any questions, please let us know in the comment section below. Also, visit our website for more useful guides.
Here is an article that I have written about Top 15 Best Quartz Dive Watches In 2023.
As a professional trainer and a gadget lover, I've spent a lot of money and time buying wearable activity trackers, smartwatches, and gadgets, and checking them out. My site is focused on helping you with your activity tracking and smart technology journey. I try to provide the most helpful updated content on this subject. Hopefully, you will love my blogs and be a regular around here.