Fitness Tracker Without Internet dependence and without an account(no app or phone are needed), Is there such a thing at all? which ones are the Best?
In this article, I will talk about privacy concerns, a subject which seems to bother lots of fitness trackers enthusiasts.
With fitness trackers having made the fitness scene so much more interactive and optimal, it only makes sense for them to become more technologically advanced.
This, however, has made them all the more dependent on a constant internet connection. Being constantly connected to the internet is also a huge drain on the battery life of a fitness tracker.
While most people don't have a problem with their fitness trackers needing the internet all the time, some people find it an overhead cost.

Also, if you happen to work in a place with limited cellphone reception you mind find yourself in a situation where you won't be able to use your fitness tracker all that well or at all.
This makes having an internet connection the Achilles heel for most fitness trackers and only makes sense for one to be aware of any fitness trackers that work without the internet.

But the main reason why people would not want to use an Internet app with their tracker is because of privacy concern and their will to not share their private data with other companies.
Activity/Fitness Tracker Without Internet dependence or account, what is available And Which Ones Are Best For Our Privacy Matters
Before I will give you some alternatives, let's talk about the dangers that arise when we are sharing our personal data from our activity tracker in an Internet app.
Activity/Fitness Tracker With No Phone Dependence
This is a question that a lot of people ask and it seems that each one has his own meaning for "no Phone needed".
If by meaning "no phone needed" you refer to an activity tracker that will track and store your data without the need to be near your phone then most of the trackers are good for you.
Most of the trackers will store your activity data(some of them for up to 7 days) without being near the phone. However, eventually, you will have to sync it with an adapted app(on your phone or computer) in order to review your stats and in order to keep tracking.
If by "no phone needed" you mean a watch that is able to take and receive calls, SMS, and notification without the presence of your phone than I have a related article for you on this website about the best fitness tracker that are able to take and receive calls and notifications.
Some people want GPS tracking and if they don't have a built-in GPS in their tracker they will need to use the one on their phone, meaning they will have to carry it with them.
Other people, when referring to "no phone needed" is basically asking for no need to connect to the Internet at all which is what this article is all about.
Potential Dangers To User Privacy Inherent In The Use Of Health And Fitness Applications
What Is The Concern?
Despite their many distinct advantages, these measures often collect a lot of sensitive information. The concern is that insufficient information security, or the transmission of information to third parties interested in it, may harm the privacy of users.
Furthermore, data collected by these means can be cross-referenced with personal information from other sources, such as pharmaceutical companies, and in doing so may result in compromised user privacy.
What Information Might Be Collected?
Applications may collect information provided by the users themselves when registering for the service, such as name, e-mail address, age, gender, height, weight, and sometimes even a picture.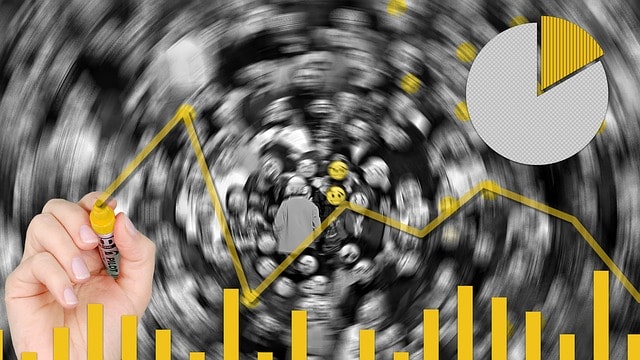 Moreover, apps may retain users' physiological data, which they "collect" as part of their training and fitness routine.
In addition, some of the applications collect information about the user's training routine, such as the days and times they practice, the location of the training, the route of the activity (eg walking or pedaling), and more.
The main concern is that sensitive information will be transferred to third parties by the service operators or application developers without the user's consent, or that security breaches will allow leakage of the information.
Another concern is that information will be used excessively by the database owner, beyond the purpose for which the information was provided.
In light of the fact that some of the information that may be collected is sensitive information that enables to learn about the medical condition of the user as well as his lifestyle, transferring it to third parties, such as employers or insurance companies, may harm the privacy of the user and cause undesirable results.
Given the current possibility of performing Big Data analyzes, even data that is not defined as medical or sensitive data can lead to conclusions about users. Therefore, beyond the violation of privacy and personal autonomy of users, this may have significant implications.
For example, insurance companies may raise a user's health insurance premium based on the health data collected by a particular application.
It should also be remembered that this sensitive information has great economic value, and therefore there are many commercial entities that would be interested in receiving it.
For example, pharmaceutical companies seeking to promote products for the treatment of hypertension will be interested in receiving information about people suffering from this disease in order to promote their products.
So, Is There Such A Thing As An Activity Tracker Without Internet? What Are The Alternatives?
I have researched it a lot and as of today, there is no such as all-in-one smart fitness tracker that does everything without needing to connect to an app or the internet.

You will not enjoy many of the features that the fitness tracker offers if you will not connect it to its dedicated app.

There are, however, some alternative solutions available in the market so that you can still track your fitness without your tracker needing an app or the internet.
The Galaxy Watch Active is a great option for a fitness tracker that you can use without connecting to your phone.
Bear in mind that this Smartwatch was intended to be used with a Samsung(or other 3rd parties) phones and while using it without a phone you will lose features such as notifications, calendars, viewing progressions and many more.
However, If you just want a beautifully-designed smartwatch that can show you stats such as HR, steps count(not the most accurate) and more while exercising and that you can easily set up without a phone than this is a great option.
Here is a video demonstration of how to initially set it up without a phone.
While it may seem like a major compromise on functionality when you downgrade from a smart-band fitness tracker to a pedometer, the Yamax Power Walker makes up for it all by being extremely accurate.
The gadget claims to be 98-99% reliable when it comes to counting your steps and largely positive reviews of the product seem to back up that very claims as well.
The Power Walker incorporates a step filter which lets it know that your current activity is at an exercising pace meaning it will count those steps.
When you stop to take a break, it won't add to the number of steps making it perfect for athletes who are all about accuracy.
The device also happens to be extremely easy to set up and use and features quite a reliable battery life as well.
This extremely compact pedometer offers more than just counting your steps. The Omron Walking Style tracks your daily activities and determines your calories burned throughout it all.
It has a different criterion for recording brisk steps which it calculates based on your speed. The device also features an additional Action Mode which is triggered by an action button.
The action mode serves to store measurements that you do outside of your fitness plan. The measurement values it stores can be retrieved and displayed separately for each day.
It has a 3D sensor letting its accelerometer detect movements in three directions. A small digital clock also helps you time your lap.
The Walking Style IV is extremely portable and you can either wear it with the included strap or simply keep it inside your pocket.
The 3DTriSport Pedometer offers accuracy as well as functionality as it tracks your steps, distance and calories burned as well.
It has a very compact display that is not cluttered with useless widgets and only displays the relevant data at a slightly larger size making it convenient to read.

The tactile buttons are sturdy and stay functional even after months of use. The 3DTriSport can store up to 30 days of data and you can view it anytime and also view comparative feedback to keep track of your progress and your goals.
It comes with a clip-on that you can attach to a sports bra or a shirt quite conveniently.
It also measures distance on a treadmill quite well too making it just about great for everyday and serious use.
Whether you are looking for a fitness tracker with more serious capabilities that require syncing to the Internet but at a low frequency than the Fitbit Alta is the most appropriate and affordable watch for you.
5. Fitbit Alta HR – The Best Affordable Fitbit Fitness Band With Low Dependence On Internet Syncing
Most Fitbit products come as self-contained fitness trackers that do not always need the internet.
On average, a Fitbit can go up to 7 days without needing to sync with any electronic device. Any Fitbit can be used without a smartphone even, the alternative being syncing it with a computer.
You can then sync your Fitbit with a computer using a USB dongle that comes with a tracker or with the internet if you wish to pursue that option.
Elimination internet as a functional necessity adds to the simplicity of a Fitbit. Specifically speaking, the Fitbit Alta delivers all the standard functionality of a modern-day fitness tracker while at the same time not relying on an internet connection.
You can pair a Fitbit Alta with your smartphone using Bluetooth and receive your notifications on the tracker as well.
Bluetooth connectivity is also responsible for syncing your fitness and activity data with the app as well, eliminating the need for the internet entirely.
The Fitbit Alta HR is a mid-range activity tracker that works well for everyday fitness. It owes its appeal to its slim and chic looking making it stylish as well as comfortable to wear.
It does lack the high-end sports feature which Fitbit's other higher-level activity trackers seem to possess but it given its price range, the Alta delivers adequately.
Being the cheapest in the Fitbit line of trackers, it is easily the most affordable option and given the context of this article, also the most easily sustainable one.
The Alta comes with quite a lot of accessories as well letting you customize your fitness tracker and an HR enabled variant as well called the Fitbit Alta HR that features a heart-rate monitor.
As a fitness tracker, Alta is a stable and sound device that looks more discrete and manageable compared to Fitbit's larger screen products.
The monochrome display also takes away any distractions and makes the Alta very practical and application-specific.
The minimalistic design adds to its appeal as well, complementing its chic look. In terms of functionality, the Alta can measure distance using steps traveled as a unit of measure.
You can see the total distance as well as the number of steps separately. Along with this, the Alta monitors your sleep as well.
In addition to these features stock-standard activity tracker features, the Alta monitors calories burned and if you have the Alta HR then you can see a more in-depth Sleep Stages measurement as well.
For a casual user, you won't be missing the features it lacks as the Fitbit Alta delivers on grounds of being a mid-range, entry-level fitness tracker quite well.
You get a decent product with a durable build as well as excellent support from Fitbit. As the Alta comes in a wide range of colors, you can choose one to your liking and make it a fashion-conscious purchase as well.
There's also a Special Edition Alta too that comes in Black and Pink colors and a gold-plated edge which really ups its aesthetic value as a fitness tracker.
In conclusion, the Alta is a great fitness tracker in its own right but because it does not need a constant internet connection, it makes for a wonderful companion to countryside road-trips and long hikes into the wilderness.
You don't even need to have a smartphone for the Alta to do its job as you can always just use the Fitbit desktop app and sync the data with your computer.
Conclusion
So, whether you happen to be a traditionalist or are conscious of uploading your data to an app or a server, these are some fitness trackers that are simple to set up and effective to use.
Yes, I know that they are not as fancy and features rich like the ones from the big brands that require a constant internet connection,
However, they can be quite helpful and fun, and will cost much much less. You no longer have to worry about having to sync your fitness tracker to your phone constantly or struggling for the internet to be able to view your data on an app since no app or account is needed.
I hope that I helped you to find a fitness tracker without Internet dependence.
As a professional trainer and a gadget lover, I've spent a lot of money and time buying wearable activity trackers, smartwatches, and gadgets, and checking them out. My site is focused on helping you with your activity tracking and smart technology journey. I try to provide the most helpful updated content on this subject. Hopefully, you will love my blogs and be a regular around here.