If you want to track your sleep cycle and are looking for the best fitness and activity tracker for sleep tracking and the best wearable smart alarm watch than I picked up for you the top 11 trackers from the fitness trackers giants – Apple, Fitbit, Polar, Garmin, Nokia/Withings and more!
Exercise is important, but letting your muscles rest and recover holds greater significance.
More often than not, the emphasis is shifted towards getting fit and exercising more, however, it is equally important to rest and recover, before one exercises again.
It is common knowledge that muscles break and tear and are formed new when they are strained and exercised enough.
While much emphasis is put on lifting the right weights and exercising on a schedule, the same cannot be said for the resting period.
The resting period is referred to here is not in the context of leisure time but in the context of getting enough sleep and enabling your stained muscles to mend themselves.
The hour of sleep a person gets is a large contributor to the overall health of that individual. Apart from the hours of sleep, it is equally important to get quality sleep. Quality sleep can remove tension, reduce mood swings, and increase energy levels.
Getting enough sleep when combined with quality sleep provides an array of benefits both to the physical and mental health of the concerned individual. Hence it is imperative to not only sleep, but sleep better, and on time.
A task that was previously considered easier said than done can now be simply achieved with fitness trackers for sleep.
Best Fitness and Activity Tracker For Sleep Monitoring in 2023

Fitness tracker for sleep monitors your sleeping patterns and everything ranging from your heart rate to your breathing patterns, to ensure that you not only stay fit but also sleep well.

Everyone has their own preferences when it comes to fitness trackers that monitor sleep.
Some prefer a smartwatch, others prefer a light fitness band, some want different types of alarms(smart alarm, vibrant, etc,).
The following are some of the best fitness tracking devices the market has to offer!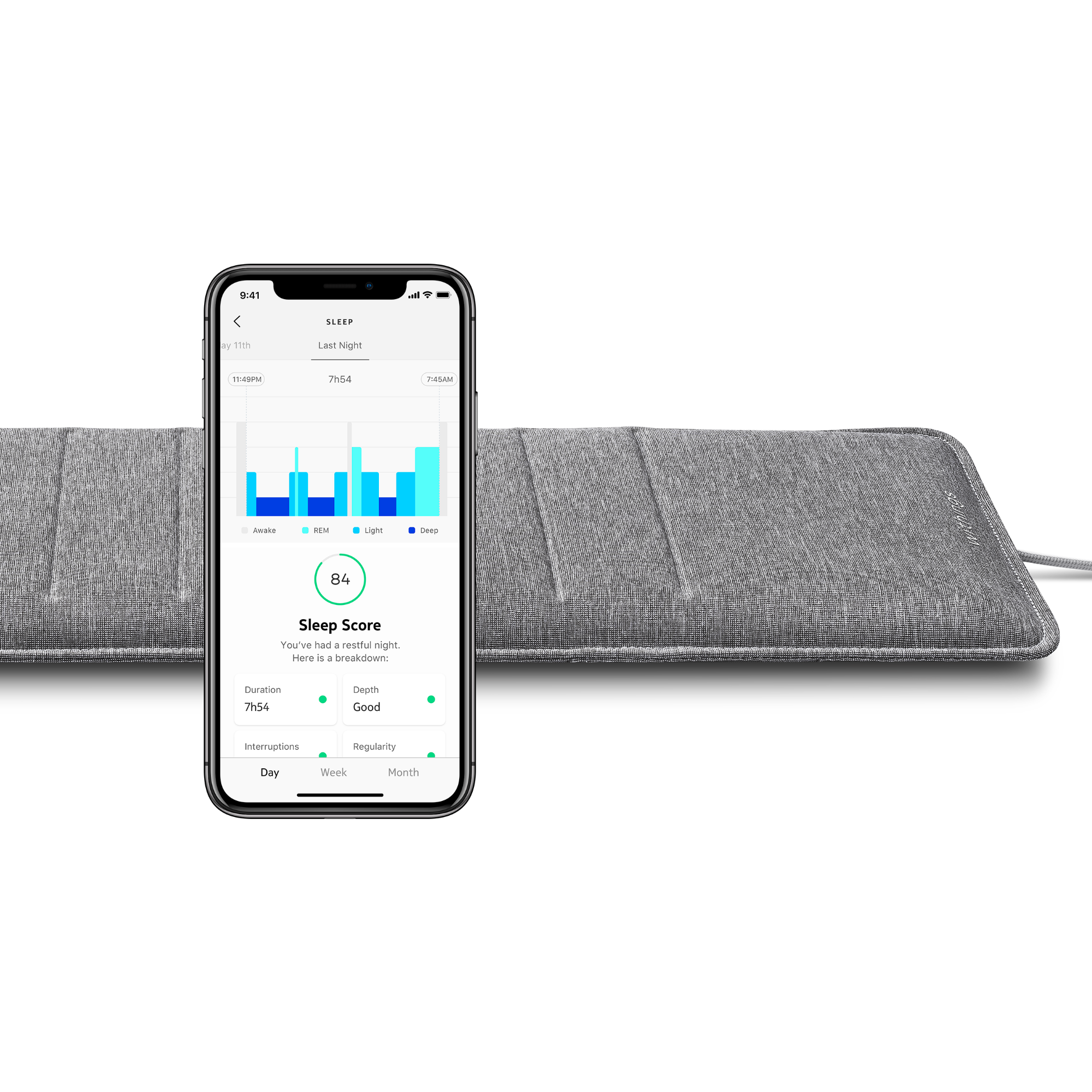 The first 4 items on the list are popular trackers that come with a very accurate Oximeter or SpO2 sensor, an Oximeter is tremendously helpful in detecting the quality of the sleep and sleep problems like sleep apnea by reading the oxygen saturation level in the blood.
If you really suffer from a sleeping disorder or in need of a really accurate sleep tracker, I recommend reading my new article on the best smartwatches with an Oximeter in 2023.

you can read more about it, what the researches have found and how do sleep tracking devices and apps work in this related article.
The last 7 devices in the list do not come with an Oximeter, however, they have been reported by lots of users as a pretty accurate sleep tracking monitors.
11 Best Fitness Trackers With Oximeter For An Accurate Sleep Detection
The Apple watch was found in big research as very accurate in detecting sleep and heart problems. (read more about it here).
It is important to say that Apple hasn't started using the Oximeters on its watches although it already exists due to consistency issues.
In order to track your sleep with the Apple watch, you will need to download one of the third-party applications. However, we are expecting to get this feature with the release of the new watchOS 7 software update later on this year(2023).

It might also be available only on the new Apple watch version – the Apple watch 7. You can check out its current price on Amazon's page.
2. Fitbit Ionic – The best Fitbit for sleep monitoring
The Fitbit Ionic is an extremely popular one and with a good reason, I announced it recently as the best Fitbit for sleep monitoring in my Fitbit Ionic review.
The Ionic comes with a new SpO2 sensor that is able to detect oxygen levels, a thing that was not available in previous Fitbit's models. (Fitbit hasn't started to implement the SpO2 and Vo2 features yet but when they will, this watch will be able to send this data to the app).

This data can assist a lot in recognizing Sleep apnea and overall sleep quality.
Besides its tones of features and beautiful design, It comes with a really accurate sleep tracking abilities and I recommend checking my Fitbit Ionic review here.
3. Garmin vívosmart 4 – a Garmin Fitness band with an Oximeter
Whether you go to the office, gym, pool or anywhere else, vívosmart 4 is perfectly suited to your lifestyle.
Pulse Ox in your wrist

The Pulse Ox sensor at Vívosmart 4 measures the level of oxygen saturation in the blood.
Your Pulse Ox metrics depend on a number of factors, including your overall health and fitness level.
Pulse Ox testing can help measure the amount of oxygen your body absorbs. Turn on the feature to measure the SpO2 level overnight, or use it to point at any point during the day to learn more about your body.
Advanced sleep monitoring

Sleep is an essential factor in maintaining your overall health and improving your physical performance.
To provide you with information on the quality of your sleep, vívosmart 4 monitors your easy sleep stages, deep sleep, and REM sleep, along with movements during sleep throughout the night.
4. Garmin fēnix 5X Plus – Garmin's multi-sport watch with an Oximeter
Another Garmin device with an Oximeter, however, the Fenix 5X Plus is an amazing multi-sport, featured reach watch in opposite to the Garmin Vivosmart 4 that come in the form of a band.
The Fenix 5X Plus features the Wrist-based Pulse Ox Acclimation sensor which is not only great for sleep quality detection but it will also provide Oxygen saturation that will help you to learn how well you're adjusting to a higher altitude.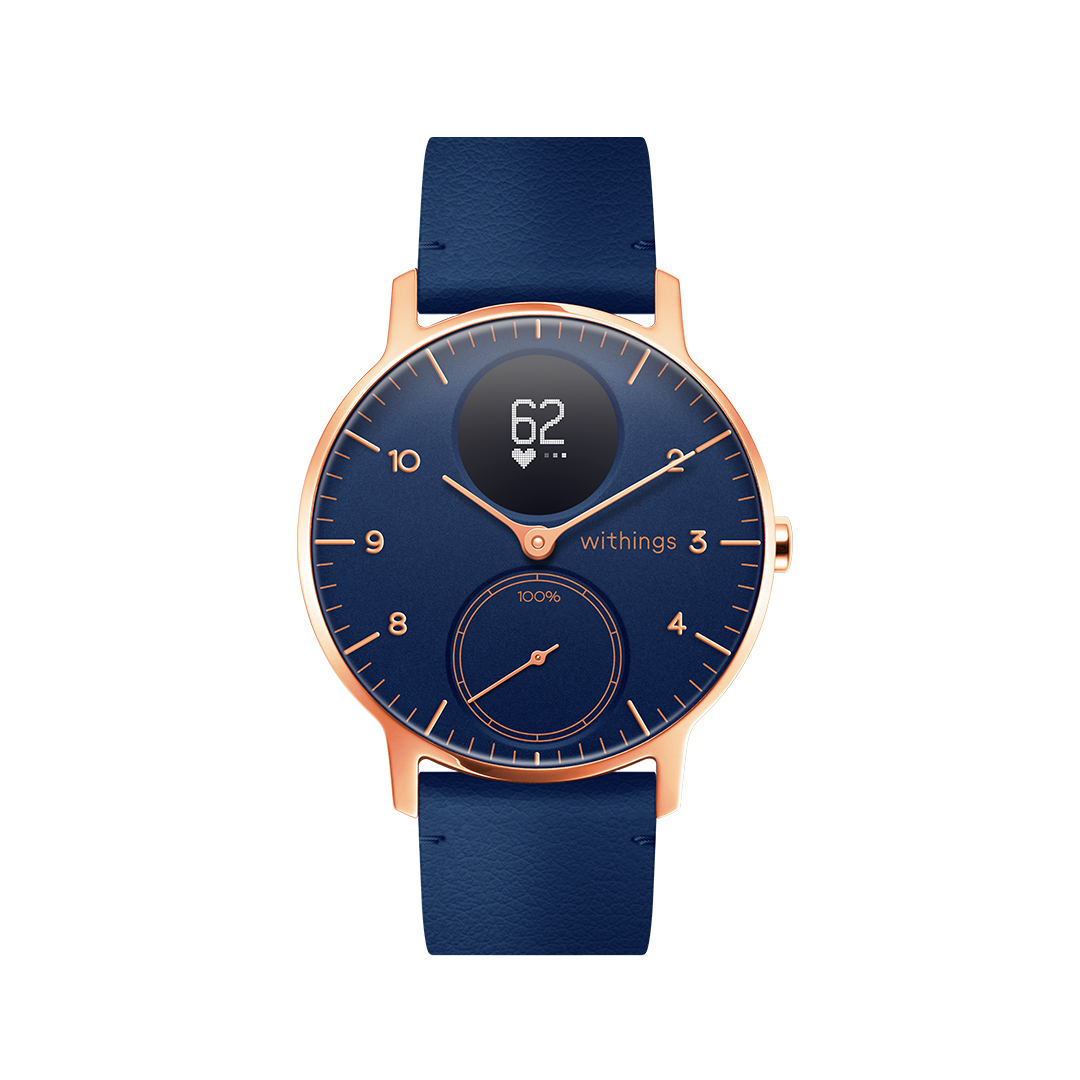 A device made for you to sleep in comfort. Nokia Steel is a great option to inclined towards when choosing a fitness tracker for sleep. A great way to check it out and buy it is from this seller on Amazon.

As the device comes fully equipped with sleep tracking, heart rate sensor, GPS, smartphone notifications, and 25 days of battery life.

The 25 days of battery life makes it extremely convenient for those long hours and travels.
Moreover, features such as Automatic synchronization enables the transfer of data via the apps.

Hence you can not only record your sleeping patterns but critically analyze them with the Health Mate app as well. The device also provides you with all the necessary information you need statistically interpreted, round the clock.

The Nokia Steel price starts at a price of 79$ for the basic version and tracks various phases of your sleep. Ranging from light to heavy sleep, Nokia Steel also sets a smart vibrant alarm to help you not only sleep on time but wakeup as well.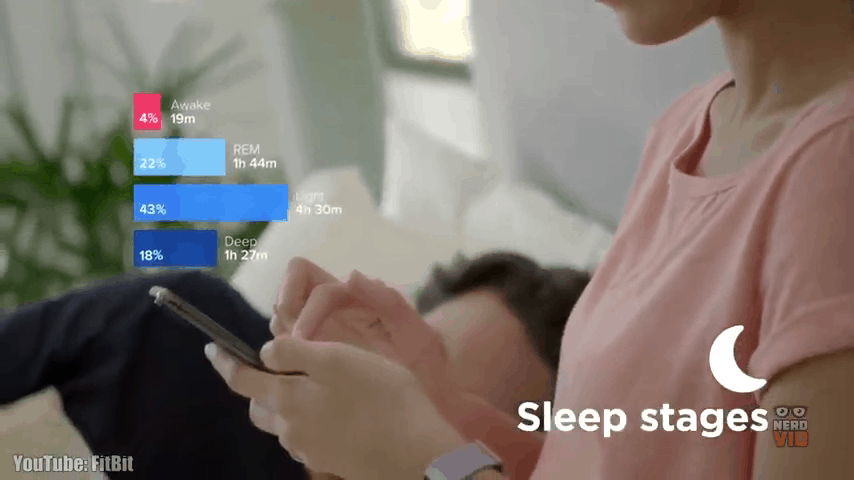 If you are looking for a serious sport watch with a built-in GPS and a heart rate sensor that can perfectly track your sleeping stats than the Polar M430 is a great option for you.

The main reason for choosing it to this list is the Polar Sleep Plus feature which is great for helping in tracking sleep patterns and determining the quality of sleep in a very easy and accurate way. Moreover, the device is fully equipped with features such as an Optical heart RATE monitor, providing frequent and accurate updates about one's heart rate.

Along with 24/7 activity tracking, whether you are going for a walk or hitting the snooze button, Polar M430 will track all the details. Additional features such as fitness tests made easy critically evaluate your health anytime and anywhere, ensuring you stay fit round the clock.

Not just this, but the Polar M430 provides you with vibration alerts as you go about your day to day activities. The device also has a rechargeable battery, letting you power nap without the power running out. However, combined with rating sleep sessions and easy change of schedule and a serious activity and fitness tracking abilities, Polar M430 is a worthwhile investment.
Alta HR is able to accurately track and identify your sleep stages. HR implies that it has a heart rate sensor which is important for accurate sleep tracking.

So if you prefer your tracker lighter and more comfortable and suitable to sleep with than you might choose this one.
I personally prefer to sleep with a fitness band than with a smartwatch but this is your own preference.
Huawei took the mission of sleep tracking seriously with this amazing cheap fitness band.

This new version of the watch comes with true sleep 2.0 – developed in collaboration with Harvard medical school's cdb center, identifies the 6 most common sleep-related issues, and gives suggestions for better sleep.
I recently reviewed this watch and you can check it out here on my article on the best budget activity tracker for Google Fit.
9. Fitbit Flex 2 – middle-range Fitbit band without A screen
Fitbit's Flex is an old and very popular market. The new version – Flex 2 follows the number of steps, distance, and calories.
It includes a small display of several light bulbs that turn on during the day, indicating how many steps have been taken.
The band is swim-proof and is intended for swimming and showering.
Sleep Monitoring
The Flex allows sleep detection by manually changing the status of the bracelet when you get into bed at night. It shows the actual sleep time and the number of times the person woke up at night.
You can set an alarm clock by vibrating (so you won't disturb your partner).
I admit that it is not the most accurate sleep tracker, however, if you are looking for a very light, comfortable and cheap Fitbit than it is a nice choice.
Application
The Flex does not include a screen, and you should rely on the Fitbit application (Very friendly app). There is a graphical indication of the number of steps, distance and calories burned that day and much more.
Battery
The battery is rechargeable and it can hold for up to 5 days.
If you are the kind of person who doesn't like to sleep with a watch or a band on his hand than the Motiv Ring is a great option.
For more information on the Motiv Ring please refer to my Motiv ring review here.
11. Fitbit Charge 3 – Comfortable, cheap and with a great sleep analysis
The Fitbit Charge 3 has arrived at the market as a fairly significant upgrade compared to its predecessor and quickly became their best seller.
The Charge 3 is available on Amazon and you can also check it out at Fitbit's website using this link:
It offers a tiny OLED touch screen that displays black and white content only, and around it is an aluminum envelope.
The straps, which come in small and large sizes, are made of silicone. On the back of the bracelet is a built-in heart rate monitor that monitors the user's heart rate regularly (in training and rest situations).
Fitbit's new band comes with water resistance to a depth of 50 meters, so users can swim with it and this exercise will also be monitored.
Fitbit Charge 3 is also able to monitor the user's sleep automatically, offers availability statistics on the app, and also alerts the user when to sleep.
In terms of battery life, Fitbit's Charge 3 offers up to 7 working days under one charge cycle, but of course, this will vary depending on the different uses.
The band is able to detect when the user starts a particular exercise, and can identify the type of activity – running, swimming and more when the information synchronizes with the Fitbit application.
With regard to the various sensors, there is an altimeter, a vibration chip, a component that enables the measurement of blood oxygen levels and an optical pulse rate.
For more information, turn on Pulse Ox to watch blood oxygen levels during sleep. When you wake up, you can easily check and compare your sleep data in the Garmin Connect ™ Mobile app.
Frequently Asked Questions [ FAQs ]
Do Fitness Trackers Accurately Track Sleep?
Answer: Overall accuracy of the fitness tracker's sleep sensor is about 78%. But the percentage drops to a mere 36%, counting the time to fall asleep.
Can Fitness Trackers Detect Sleep Apnea?
Answer: Not all fitness trackers can effectively detect sleep apnea. You should check Apple, Garmin, Fitbit watches to track your sleeping disorder.
How Does My Fitness Tracker Know I'm Sleeping?
Answer: Fitness trackers have sensors like accelerometers for 'actigraph' analysis. It tracks your sleep through no physical motion or distance.
Do Wearable Sleep Trackers Actually Work?
Answer: The feature is popular and provides analytical info on stress. However, its questionable accuracy makes it nothing more than a known fantasy.
Conclusion
It's impossible to have a good day after having an inadequate, abrupt, stressful sleep. And you should know how much sleep does work for you.
That's where the best fitness tracker for sleep monitoring can provide assistance.
I hope that I helped you with finding the best fitness and activity tracker for sleep monitoring/tracking in 2023.
As a professional trainer and a gadget lover, I've spent a lot of money and time buying wearable activity trackers, smartwatches, and gadgets, and checking them out. My site is focused on helping you with your activity tracking and smart technology journey. I try to provide the most helpful updated content on this subject. Hopefully, you will love my blogs and be a regular around here.