In case that you are an Apple music user and your Apple music replay is not working, this guide will help you with it.
Whether you are about to embark on a long drive, are heading out for a morning jog, or simply want to lay back and relax, there is no given moment that isn't the best time to listen to some music.
Music listening and playing have become as easy today as it has ever been, what with the numerous platforms available to download and stream music for extremely affordable subscriptions.
For iOS users, Apple Music is the primary spot to get all the latest tunes and the platform is supplemented with a host of features and accessories that make the experience holistic and convenient.
Apple Music Replay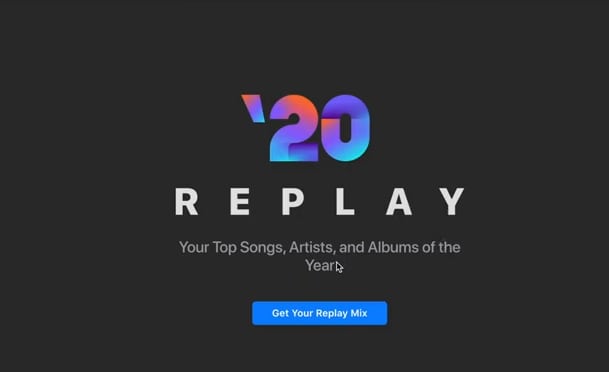 Apple Music Replay is a feature that allows you to revisit your activity on Apple Music and review statistics such as which artist you listened to the most, which album got the greatest number of listens, and which song was your favorite.
not only that, but at the end of the year, you get to enjoy your very own playlist comprising of all the personal favorites that you have listened to the most throughout the year.
Apple Music calculates all of these stats by analyzing your music history throughout the year, compiling the number of listens per song, album, as well as artist. But the process is not that simple- the criteria of which songs and which streams count is very specific to ensure that your playlist is curated based only on your personal taste.
For example, you must be signed in to Apple Music using your Apple ID, should be playing music that is on the Apple catalog, and should have listened to the track, album, or artist for a certain period of time before it qualifies for Apple Music Replay. This helps to make your stats more accurate and specific to your listening habits and preferences.
If Your Apple Music Is Not Working
While Apple Music Replay is a great feature that is used by thousands of iOS users and fans of Apple Music all over the world, it is not uncommon for people to occasionally run into problems with the functioning of Apple Music Replay.
There have been some complaints by Apple Music users that they are unable to log into and view their Apple Music Replay stats or that Apple Music Replay simply refuses to work for them on the web, displaying an error message that either fails to log you in, claims that you have not listened to enough music yet, or urges you to try again at a later time. What should you do if you are faced with such a situation?
How to Fix Apple Music Replay
To begin with, make sure that you have a valid subscription to Apple Music and that you are logged in with the correct Apple ID. You can purchase a subscription through the Apple Music or iTunes application on your Apple device.
The Apple ID you use to subscribe to Apple Music should be the same one that you use to sign in to view your Apple Music Replay stats at replay.music.apple.com.
If the issue still persists, make sure that your phone or tablet is updated to the latest version of iOS available for download. Out of date software can cause issues with the syncing up between Apple Music and Apple Music Replay. Go to Settings and tap on Software Updates to download the latest releases.
To ensure that the problem is not being caused by your browser, go to your Safari settings and clear out the cache and browsing history. Relaunch the browser and try accessing Apple Music Replay once again.
Last but not least, if all else fails, you can try contacting Apple customer support to get direct assistance from one of the company experts who should hopefully be able to help you resolve this issue.