I have been an Apple Watch User for a long time, and one of the biggest problems with it is that the majority of the official watch faces on the Apple Watch don't show the number of Steps.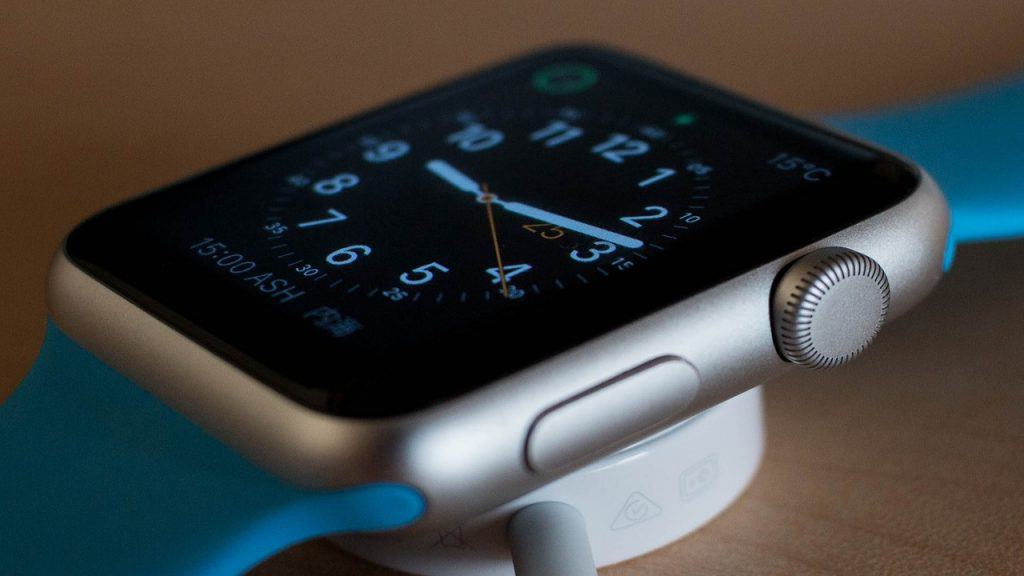 However, there are some watch faces that show steps in Main Faces, and I'll tell you about them.
In this WearToTrack Guide, I will share the Best Apple Watch Faces that Show Steps in Main Faces.
Here is a related article that might interest you on the Are Apple Watch Face Apps Safe? Can They Be Hacked?
What Are The Best Apple Watch Faces That Show Steps In Main Faces?
Apple Watch comes with tons of great watch faces, but unfortunately, most of them don't show the Steps in the Main Faces. Unlike other smartwatch companies, Apple also doesn't allow third-party Watch faces on WatchOS, which is one of the main reasons why we don't have a variety of cool Watch Faces on the Apple Watch.
However, the company does offer complications that basically allow third-party Apps to show data on Watch Faces. During my research, I was unable to find any official Watch Face that Shows Steps in Main Face, but I was able to discover an amazing app that you can use to show the number of Steps in the Main Face.
What Is Pedometer++?
Pedometer++ is an amazing app that basically allows you to add the Steps Complication to the Watch Face of your Choice.
This App is available for both iPhone and Apple Watch, and you can easily install it on your devices. Once you install it on your device, follow these steps to show Steps in the Main Face.
If you are using an iPhone, use these steps to show Steps in the Main Watch Face.
Go to the Apple App Store and type Pedometer++. Alternatively, use this link to Pedometer++ App.
Now tap on "Get" to install the App on your iPhone.
Once it's installed, open the Watch App on your iPhone.
In the Watch App, go to the My Watch section and select the Watch Face of your choice to which you want to add the complication.
Once the watch face is opened, go to the Complication section and select the area where you want to show the number of steps. Pedometer++ has complications in various sizes, so you can show the steps in almost every spot on your Watch Face.
Select the area and then go to the Pedometer section. Now select "Steps Only" as we only want to show steps. However, you can also show distance along with a number of steps.
Once you are done with customization, tap on Set as Current Watch Face, and that's it.
Similarly, if you want, you can install Pedometer++ directly on your Apple Watch and do the customizations. Here's how you will do it.
Unlock your Apple Watch and press the home button to get access to all apps on the Home Screen
Find App Store App and tap it
In the App, search Pedometer++ App
Once you find it, tap on Get to install App on your Apple Watch.
Once the App is installed, press the home button to get back to your watch face.
Now tap and hold the Display and keep holding it until the watch face zooms out.
Tap Edit button
Now swipe left or right to get the different complication options. Depending on the watch face, the area where you can put complications can vary. I'm using Infograph Modular, so the Complication Area is in the mid.
In the next step, tap on the area and pick the steps option from the options.
Now press the Home Button, and your applied settings will be saved automatically.
That's it.
What Are Apple Watch Complications?
Apple doesn't allow third-party Watch Faces on Apple Watch, but the company allows the third-party apps to show data on official Apple Watch faces, and this data is mainly called the Apple Watch Complications.
Which Third-Party App Is The Best For Showing Steps On Apple Watch Face?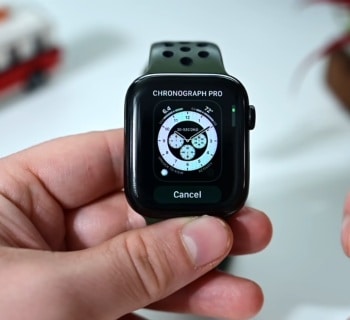 When it comes to showing Steps on Apple Watch, Pedometer++ is the best because it comes with a number of complications, including the one for showing steps.
Once you install it on your iPhone or Apple Watch, you can easily display Steps on your Apple Watch.
Can I Use Pedometer++ To Show Steps On All Watch Faces?
Pedometer++ is a solid app for showing steps, and it works well with most Watch Faces. However, it may not work with some Watch Faces which don't have dedicated space for complications.
For example, the popular Watch Faces such as Artist and Numerals Duo don't have dedicated space for Complications, and hence you won't be able to show steps on these Watch Faces.
How Do I See Step Count On My Apple Watch?
The process of checking step count on the Apple Watch is pretty simple, and you can easily check your step count using the following steps.
Unlock your Apple Watch
Now press the home button to see all the apps.
Find the Activity App and tap it.
Use Digital Crown to scroll down, and you will find your step count in the Total Steps section.
That's it.
Can I Show Steps On My Apple Watch Face Without Third-party Apps?
Currently, the watch faces that are available on Apple Watch don't support the Step Count Complication by default, and the only way to show the steps on your Apple Watch Face is to use a third-party App.
How Do I Customize My Apple Watch Face?
Open your Apple Watch, press and hold the Display and keep holding it until it zooms out and you see the Edit button. Tap the Edit button, and there you can customize your Apple Watch Face using the supported complications.
It's important to note here that the number of supported complications varies from Watch Face to Watch Face.
Conclusion
That's all, folks. In this guide, you learned how you can show Steps in the Apple Watch Face. I hope you found this guide useful and if you have any questions, please let me know in the comments.
Also, if you want to know how much the Apple watch weighs, check this guide where I have made the weight comparison of All Apple Watch versions.
As a professional trainer and a gadget lover, I've spent a lot of money and time buying wearable activity trackers, smartwatches, and gadgets, and checking them out. My site is focused on helping you with your activity tracking and smart technology journey. I try to provide the most helpful updated content on this subject. Hopefully, you will love my blogs and be a regular around here.