Apple Watch is considered one of the most secured smartwatches in the market, and it's due to the fact that Apple operates a very close network where it doesn't allow any third-party apps to mess with the core features of their products, including Apple Watch.
However, Apple has recently made changes with WatchOS and allowed the third-party apps to add complications to the watch faces.
Here is a related article that might interest you on the Best 5 Stress Monitor Apps for Apple Watch [Reviews Of 2023].
Now the main questions are: Are Apple Watch Face Apps Safe? Can they be Hacked?
Let's find out!
Does Apple Watch Have Third-Party Watch Face Apps?
In the previous versions of WatchOS, the users didn't have the option to add complications from third-party apps, but with the new WatchOS 7, Apple has allowed the users to add complications to their watch faces. However, the company still doesn't allow third-party Watch face Apps to add their fully customized apps, and there are two main reasons behind this decision.
The first major reason is the battery life. Apple is known for its optimization, and all of Apple products, including the Apple Watch, manage to offer better battery life thanks to their optimization. The problem with third-party Watch Faces is that they are not optimized by Apple, and they often drain more battery which results in a bad user experience.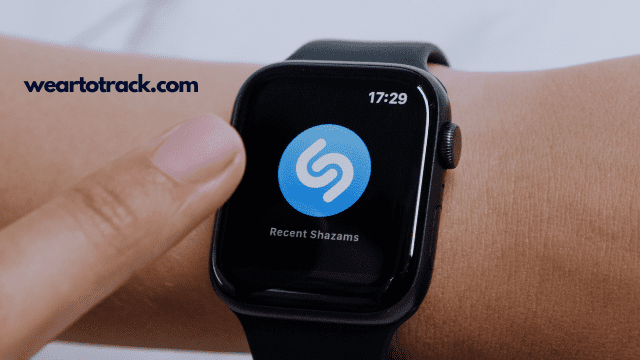 The second major reason is security which is the area where Apple doesn't compromise. The company has spent billions of dollars on its security technologies to make them robust and effective against modern malware and viruses. As Third-party Watch Faces are operated by another company, there are chances that hackers might use their servers to attack Apple Watch Users, and Apple simply doesn't want it.
However, in the last few years, I have noticed a pattern where Apple is making a lot of changes to its ecosystem, and they are coming up with a lot of new security and privacy features to protect the data and privacy of their users.
On top of that, the Apple cybersecurity team also evaluates each and every app before it's published on the App Store to make sure that users don't get affected by malicious apps. So, there are great chances that Apple might allow third-party Watch Faces for Apple Watch once they deploy enough safety nets.
Are Apple Watch Face Apps Safe?
Apple offers around 50 Watch Faces to Apple Watch users, and this number is surely very limited. However, Apple Allows its users to add various complications to their watch faces which spice up things. Apple Watch users can also add complications via third-party Watch Face Apps. When it comes to the security of these apps, many users raise questions about their security.
In the Cyberworld, nothing is secure enough, and if powerful hackers decide to attack these third-party apps, they can compromise them through team effort. Now, Apple is certainly aware of this possibility which is the reason why it's has a lot of security layers in place to protect the users of their Apple Watch.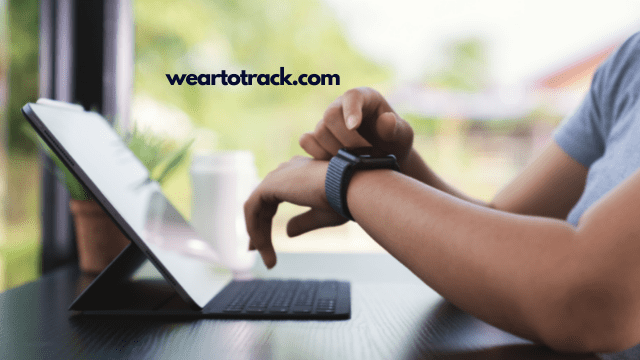 Apple is also spending tons of money and time to make its WatchOS perfect, and just like any other software, it's also not perfect, which is the reason why Apple regularly releases new updates from time to time to fix bugs and other errors in their software.
According to CVE, their experts have found more than 500 WatchOS vulnerabilities on the internet. In most cases, Apple takes a proactive approach and fixes vulnerabilities as soon as they are discovered, and it stops hackers from exploiting them.
In a nutshell, Apple has placed a lot of safety nets and protection layers in their OS, which stops hackers from exploiting any vulnerabilities. So, it's safe to say that Apple Watch Face Apps are pretty safe and secure.
Can Apple Watch Faces Be Hacked?
Apple is a privacy-centric company, and it has spent years making its system robust and secure, and Apple Watch Faces are no exception. The company uses state-of-the-art technologies which only allow authorized individuals to access these watch faces, and no one can access these Watch faces. So, it's pretty safe to say that Apple Watch Faces can't be hacked.
In an extremely unlikely scenario, even if hackers manage to hack Watch Faces, they won't be able to do anything because Apple System can quickly detect any unauthorized entry into its system, and they can take immediate take measures to protect their users.
Also, make sure to check out my post on the Best Apple Watch Running Apps For Intervals & Splits.
Can Someone Access My Apple Watch?
No, unless that person knows your password, they can't access your Apple Watch. It's nearly impossible to hack Apple Watch. So, if Someone wants to access your Apple Watch, they will need your password.
Has Apple Been Hacked In 2023?
In September of 2023, the security researchers at Apple discovered spyware that infected Apple devices, including Apple Watches, iPad, iPhones, and Macs. The company released emergency software to fix the issue.
What Are The Best Apple Watch Face Apps In 2023?
Apple doesn't allow third-party Watch faces on Apple Watch, but there are apps that you can use to add complications. These are the best Apple Watch Face Apps in 2023.
WatchSmith – It's a well-known Apple Watch Face App that allows you to add fully customizable complications to your Apple Watch Faces.
WatchMaker – WatchMaker is one of the best Watch Face Apps in 2023. It comes with over 100,000 complications which you can use to give a unique look to your Apple Watch.
Facer – Facer is another very promising Watch Face App that you can use to make your Watch Faces look by adding a variety of complications.
Can you Add 3rd Party Watch Faces to Apple Watch?
Apple currently only allows 3rd Party Apps to add complications to the Apple Watch Faces. For now, you can't add 3rd Party Watch Faces to your Apple Watch.
Conclusion
Apple Watch is surely a great smartwatch, and I hope that Apple will allow its users to add 3rd party watch faces to the Watch. For now, you can only add complications from third-party apps.
The whole Apple ecosystem and 3rd party Watch Face Apps are pretty secure, and you can use them without any worry.
If you have any questions, please let me know in the comments. Also, check this guide where I have shared the top 5 best stress Monitoring Apps for Apple Watch.
As a professional trainer and a gadget lover, I've spent a lot of money and time buying wearable activity trackers, smartwatches, and gadgets, and checking them out. My site is focused on helping you with your activity tracking and smart technology journey. I try to provide the most helpful updated content on this subject. Hopefully, you will love my blogs and be a regular around here.