In case you have an Apple device, buying the AppleCare might be a smart move. But, Does it cover a cracked screen on the Apple Watch and the iPad?
You will be relieved to know that the answer is yes- AppleCare does cover cracked screens on your iPad and Apple Watch, along with other damage related issues with your device's battery, charging, or adapter.
As big of a fan as you may be of Apple products, you have to admit that buying one is nothing short of an investment. Devices like the iPhone, iPad, and even the Apple Watch can set you back hundreds of dollars, especially if you also consider purchasing the various supplementary accessories that make your experience even more facilitative.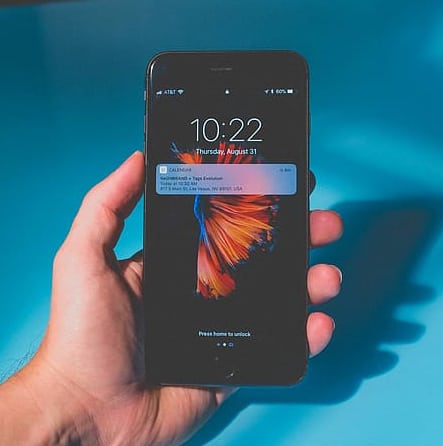 Unfortunately, accidents happen, and most of us end up dropping our devices and personal items to heart shattering- or screen shattering- consequences. Where do you go if you find yourself stuck with a cracked screen on your iPad or Apple Watch?
Warranty for Apple Products
When it comes to any Apple product that you buy, it already comes with a one year limited warranty that will cover any manufacturing defect that the product may have come with. This warranty does not, however, cover any damage to the product that may be incurred due to accidents.
If you wish to extend your warranty to a greater period and also cover more device damage and defects, then you may want to look into purchasing a subscription to AppleCare+.
What is AppleCare?
AppleCare+ is Apple's version of a warranty program that is designed to give you a safety net in case your Apple devices end up getting plagued with some sort of damage or defect that is not covered by the standard warranty terms. You are essentially extending your typical one year warranty for a longer time period.
Will AppleCare Cover My Cracked iPad Screen?
AppleCare+ has plans for iPads and covers a variety of problems. By purchasing an AppleCare+ plan for your iPad, you effectively extend its warranty to two years along with tech support for the same period of time. Not only that, but you also get some damage coverage- two incidents, to be exact.
This damage includes a broken screen, although you will have to pay a $29 plus tax service fee to get it fixed. In case of any other kind of damage, the service fee increases to up to $99. The AppleCare+ plan for iPads does not, unfortunately, cover loss and theft of the device like it does with the iPhone.
How Much Does AppleCare for iPad Cost?
For the iPad Pro, the cost is $129. For the regular iPad, iPad Air, and the iPad Mini, the cost drops down to $69.
Will AppleCare Cover My Cracked Apple Watch Screen?
AppleCare+ for your Apple Watch will extend support to two years and cover accidental damage, including cracked screens. Considering just how expensive the more fancy Apple Watches can be, Apple already offers two years of warranty for them.
AppleCare+ will extend that support period to up to three years. Similar to the iPad, AppleCare+ for Apple Watches also covers two incidents of accidental damage to the device. It does not, however, cover loss and theft.
How Much Does AppleCare for Apple Watch Cost?
Where AppleCare+ for Series 3 costs $49, a subscription for Series 4 or 5 will set you back $79.
How Can I Purchase AppleCare?
While you will be offered a subscription at checkout, you do not necessarily have to purchase AppleCare+ at the moment that you are buying your Apple device. You have a period of 60 days from the time of purchase to buy AppleCare+, although the period is limited to 30 days if you are doing so in Japan.
If you have bought one of the more recent versions of the iPhone or the iPad, you will get the option to sign up for AppleCare+ on top of your Settings for as long as your device is eligible. Tapping on this option will allow you to purchase a plan right away and also see how many days you have left until your device eligibility expires.
You can even check if your device is eligible for an AppleCare+ warranty plan by visiting the official Apple website.
As a professional trainer and a gadget lover, I've spent a lot of money and time buying wearable activity trackers, smartwatches, and gadgets, and checking them out. My site is focused on helping you with your activity tracking and smart technology journey. I try to provide the most helpful updated content on this subject. Hopefully, you will love my blogs and be a regular around here.