If you are reading this guide, then there are chances that your iPhone got stolen? So, in this guide, I will tell you How to Block Stolen iPhone with IMEI Number?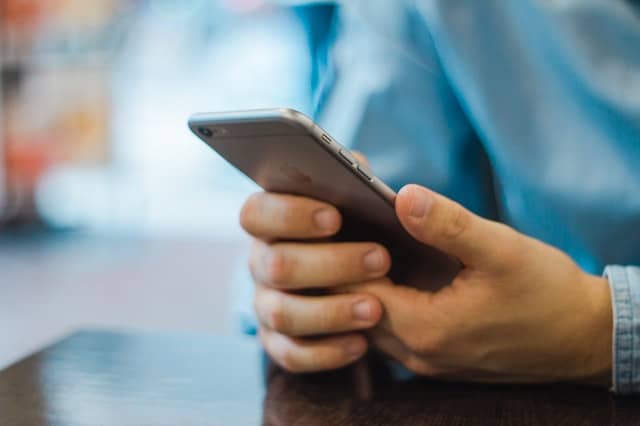 IMEI number is a unique number that is assigned to your iPhone and which you can use to Block your iPhone from accessing your carrier services.
Here is an article on my website that you must read, its about What If Someone Has My IMEI Number? Is It Dangerous?
If you want to block it, simply call your Carrier helpline, provide your IMEI number, and that's it.
But is it the only thing you need to do, or there are some other steps which you can take? Find out in this guide.
What is IMEI Number?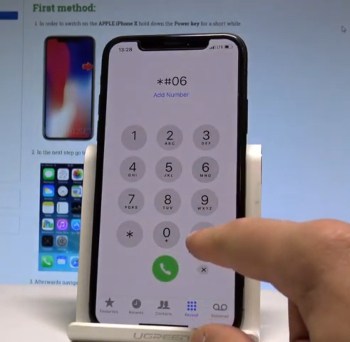 If you already know about IMEI Number, then you can skip this section, but if you don't have enough information, then keep reading because I will tell you about IMEI Numbers.
IMEI or International Mobile Equipment Number is the unique number that is given to the devices that use the GSM (Global System for Mobile Communication).
This number contains information on the Origin, Model, and Serial Number of the device (in your case, the iPhone), which makes it easier for law enforcement to identify & find your device.
What's the Difference Between IMEI & Serial Number on iPhone?
IMEI is a number that is assigned globally, and Apple doesn't have control over it. However, Serial Number is the unique number that is given by Apple to the devices to identify them uniquely. So, both numbers are totally different and unique.
How to Find IMEI Number?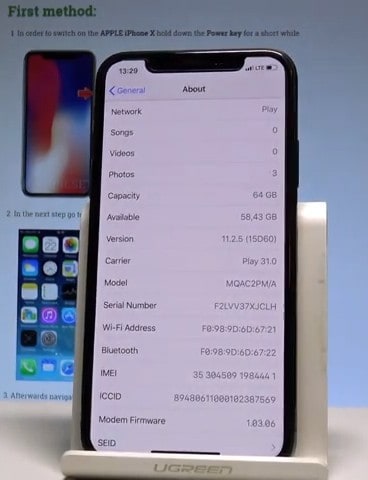 If your iPhone is lost or stolen, then you can easily find the IMEI number using the box or Apple ID. Here's how you can find it on your iPhone Box.
Find the Official Box of your iPhone
Now look at the back, and there you will find the IMEI number and Serial Number
Here's how you can find your IMEI number on Apple ID.
Go to the Appleid.apple.com
Log in with your Apple ID
Find the Lost iPhone and click on it.
You should see the IMEI Number & other details.
How to Block Stolen iPhone with IMEI Number?
If your iPhone got stolen, then you can proceed with blocking your iPhone with IMEI Number. You can do it by contacting your carrier. Here's how you can do it.
The first step is to find the IMEI Number of your device.
Once you find the IMEI number, you will need to contact your carrier.
Your carrier may ask you to provide the IMEI number, and there are chances that they already have the IMEI number, so you may be asked to verify your identity.
Once you verify your identity, the carrier will put the IMEI on the blacklist and that iPhone won't be able to access the carrier network.
In this way, you can block the stolen iPhone with your IMEI Number. Once the iPhone is blacklisted, then it can't be used on any other network in the US.
But is it the only thing you need to do when your iPhone? No, if you think that you won't be getting your iPhone anytime soon, then you can proceed to erase your data.
If you are interested, then keep reading because, in the next section, I will show you how you can do it.
Another post that will interest you is about How To Know If IMEI Is Blacklisted, Unlocked, Or Fake?
How To Erase Data From The Stolen iPhone?
If you are completely sure that you won't get your iPhone back, then you can use this option. However, before we proceed to the process, you must know what happens when you use this feature.
When you erase your device, the iPhone deletes all of your data, including your photos, videos, credit cards, debit cards, and everything else. It will also remove your device from the iCloud, and you won't be able to track it, and it will also turn off the activation lock.
Now you know that what this feature will do, let me explain how you can use it.
Open the iCloud.com official website
Enter your login credentials
Now select "All Devices" and find your stolen iPhone
Here how you will find different options. Select "Erase iPhone," and then you can proceed to the complete process of deleting.
In this panel, you will also find the "Lost Mode," which is a very handy mode if you lost your iPhone. You can use this mode if you want to locate the iPhone, and it will also disable Apple Pay.
How Can I Track My Phone Using IMEI Number?
You can't directly track the IMEI Numbers, but the law enforcement agencies can track IMEI number. The officials can track your IMEI with the help of your network carrier.
Whenever the stolen iPhone will do any activities such as messaging, calling, data usage, or SIM change, the network carrier will know the position of the iPhone with the help of nearby Cell Tower.
Then, this information will be passed to law enforcement agencies, which can be used to track the stolen device.
Conclusion
Blocking or Blacklisting your IMEI is one of the first things you should do to stop your iPhone from being used for any illegal activity. Also, you will need to remove the Apple Pay from lost iPhone, and I have written the complete guide on how you can do it.
I hope this guide helped you find answers to your questions. If you have any questions, please let me know in the comment section below. Also, if you want to read more interesting guides on iPhones & other related topics, then you can check our website.
Here is an article that I have written about What Happens When IMEI Number Is Blocked Or Blacklisted?
As a professional trainer and a gadget lover, I've spent a lot of money and time buying wearable activity trackers, smartwatches, and gadgets, and checking them out. My site is focused on helping you with your activity tracking and smart technology journey. I try to provide the most helpful updated content on this subject. Hopefully, you will love my blogs and be a regular around here.