If you are looking for a smart wireless doorbell without a camera that works on Wi-Fi then these 4 doorbells will do the job.
There is no doubt that smart homes are on the rise, and everyone is trying their best to get their hands on top-notch products.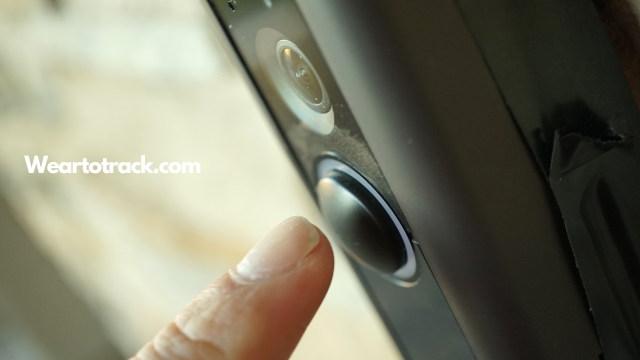 People tend to have diverse needs, and the manufacturers are working tirelessly to cater to all the needs. One such product is the doorbell and has a diverse consumer base as well.
Here is an article on my website that you must read, its about What Smart Doorbells Work With Google Home?
Some people opt for the smart doorbells while others want the doorbells without a camera. In this article, we are rounding up the doorbells without a camera, so have a look!
Is It Better To Have A Wired Or Wireless Doorbell?
It's a personal choice whether to install a wireless doorbell or a wired doorbell.
If anyone is opting for a classy but also more affordable then a wireless doorbell is suitable for them. Wireless doorbells have made it easy to interact with visitors from any corner of your house through phone or laptop. So, it not only secures us but also gives a comfort to live in our own house.
It has more added advantages like:
You can easily take it from one place to another due to its mobility
Better sound quality
Ensures consistency
In Wireless doorbells, Wi-Fi connection is sometimes interrupted so if you think you cannot manage these problems, then wired doorbells are preferred to them.
You never have to charge wired doorbells and have more durability.
Wired doorbells are more reliable because the connection won't interrupt as in wireless ones. As per sources, most of the users choose wireless doorbells because it's easy to install and labor cost is low compared to wired doorbells.
Best 4 Smart Doorbells Without A Camera Reviews
Smart doorbells have become a must-have home appliance. However, when you are going to buy a smart doorbell without a camera, you must check other features, especially the sound quality. And hence, our top picks will surely amaze you!
An upraise of Nest and Ring doorbells is indeed making an exit way for the traditional doorbells. This is because people need the smart versions of everything and doorbells are no exception. The smart doorbells are the integration of motion-detection technology, notification alerts, and buzzers.
However, this doorbell has omitted the security camera to incorporate the more important features such as the availability of the pre-recorded messages, and if the people need to leave a message, it puts the users at liberty to leave the voice messages.
This doorbell has removed the need for a complex wiring system as it works on the AA batteries, and if used on a normal basis, they will work for over a year.
However, if you have already installed the electrical wiring system, this doorbell can use the switch system as well. This doorbell requires an existing Arlo Base Station in order to work(you can buy it in a bundle).
This doorbell has a motion detection feature which uses the motion of the visitor to send a notification. But what does it do? When the doorbell detects the motion, it will light up the circle around the bell button signaling the visitor that they need to press that button.
This doorbell needs to be integrated with the chime because the default volume is too soft to be heard by anyone inside the home. However, when the chime is connected, the sound will be higher. There are thirteen different ringtones, and the sound level can be up to 80 decibels.
The chime and the doorbell can be connected to the mobile or the app and through the app; the users have the liberty to receive the notifications through email or the messages.
In the app, there is a silent option that enables the users to mute the doorbell as well as the chime. The two-way communication is possible with this doorbell through the audio calling option; however, there was a slight lag, but it's pretty bearable.
If the quality of the sound is to be tested, it's pretty loud at the full volume. The app has pre-recorded messages which eliminate the need to talk to the visitors.
However, the messages cannot be customized (we wish this option was available!) The visitors can also leave the voice message and can be stored for a week. As far as the installation is concerned, the chime and bell are easy to set-up and install.
The doorbell sensors are the perfect way to receive phone notifications and initiate other actions if need be.
The best thing about this sensor is the sleek and discreet look. But people have been trying this sensor with SmartThings Hub device, HomeSeer Zee S2, Vera, and Almond+, but every device showed the connectivity issues such as inability to receive the notification and power management.
However, it worked perfectly fine with Aeon Labs Aeotec ZW056 Z-Wave Doorbell because it's not only reasonably priced, but the speaker shows optimal performance as well.
The size of this senor is small enough to make it discreet, and you can easily tie it up with the doorbell. The installation process is very straightforward as it will only take a few minutes. The best thing about this senor is the energy-efficient feature as it only uses 14-40 VAC at max.
This cheap switch can serve as many things, a smart doorbell is one of them. This doorbell is the perfect home assistant given the efficient, comfortable, and intelligent features.
The leading feature of this product is the wireless switch, and through one button press, you can ease up everything.
This bell has a keypad with the touch screen to optimize the user experience, and this is all we can say about this doorbell.
This smart doorbell 6th generation is a very successful one. If you are looking for an easy-to-use smart doorbell with a loud chime and a visual alarm in the shape of 1000 lumens light alarm that no one can miss then this device is the best for you.
The Aeotec doorbell is also a great option for those of you who have multiple entries as it can connect with up to 3 outdoor buttons.
Advantages Of Smart Doorbell Without A Camera
The advantages of a smart doorbell without a camera are that it is cheap, easy to install and doesn't require any subscription fee.
Many people already have a security camera and a doorbell with a camera is not required for them.
The market offers very limited doorbells without a camera, and these four doorbells are valid and effective options to choose from!
Frequently Asked Questions [FAQs]
Do You Need Wi-fi For A Smart Doorbell?
Smart doorbells need Wi-Fi to see who is outside their house through phone or any electronic device. Apart from that, a good internet connection is required in order for Wi-Fi to function properly.
Do I Really Need A Smart Doorbell?
Smart doorbells are now more necessary than a luxury because of security issues. It does protect your house from any inconvenience.
Can A Doorbell Be Hacked?
Electronic devices are prone to hacking and so is the smart doorbell. Smart doorbells can be hacked because of having an open connection.
Conclusion
To lead a smart lifestyle, smart doorbells is necessarily need. We always had this curiosity about who pressed the bell or who came to visit us. Smart doorbells make it easy to see through our personal gadgets.
So, if it is someone unknown or suspicious we will become careful. In conclusion, we must say smart doorbells give us peace of mind as well as comfort.
Here is a related article that might interest you on Can Smart Doorbells Be Hacked? How Safe Are They!
As a professional trainer and a gadget lover, I've spent a lot of money and time buying wearable activity trackers, smartwatches, and gadgets, and checking them out. My site is focused on helping you with your activity tracking and smart technology journey. I try to provide the most helpful updated content on this subject. Hopefully, you will love my blogs and be a regular around here.