Here is an article on my website that you must read, its about What Is The Best Fitbit To Buy For A Woman?
Why Is It Important To Measure Your Wrist Size Before Buying The Fitbit?
If you have been using smartwatches for some time, then you would have probably noticed that they come with various band sizes. Fitbit also offers the two standard sizes for its fitness devices, which you use according to your wrist size.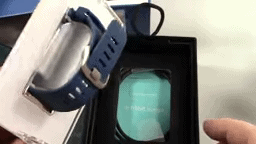 For now, the company only provides the Small Size and Large Size wristband, which comes with the Fitbit. The company also offers the X-Large wristband, which you can order as well.
So, the question is, why is it important to measure your wrist size before buying the Fitbit? The answer is pretty simple. If you pick a wristband that doesn't fit your wrist, then it will make it difficult for the heart-rate sensors to monitor your heart rate.
Also, you will be wearing your Fitbit most of the time, so it should be comfortable; otherwise, you won't be using it for a long time. That's why you must pick a Fitbit wristband that fits your wrist. The process of finding the right wristband is pretty easy, and I will discuss it in the next few sections.
How To Measure The Wrist Before Buying Fitbit?
Before I explain the methods to measure the wrist before buying Fitbit, you must know the sizes of wristbands. Fitbit offers the following sizes.
| | | |
| --- | --- | --- |
| Size | Size in Inches | Size in Centimeters (cm) |
| Small | 5.5" – 6.5" | 14.0 cm – 16.5 cm |
| Large | 6.5" – 7.7" | 16.5 cm – 19.6 cm |
| X Large | 7.7" – 8.9" | 19.6 cm – 22.6 cm |
So the company offers the three sizes, and you can check the details of sizes in inches and centimeters. Now there are two methods that you can use to measure your wrist before buying Fitbit.
The first way is to use the paper to measure your wrist. Fitbit offers the wrist size guide on the website, and you will need to print the paper and then wrap it around your wrist to measure your wrist size. If you don't have a printer, then you can use the second method.
The second way of measuring your wrist is to use any thread in your house. Just get the thread and wrap it around your wrist and mark it with the marker.
Make sure that the threat around your wrist is not too tight, and there is a bit room available. Once you mark the thread, find the scale and measure the length of the thread in inches or meters. That's it.
What Is The Best Fitbit For A Small Wrist?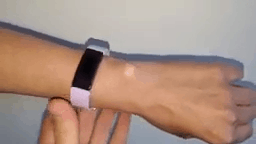 The Fitbit comes with three different wristband sizes, which you can pick according to your wrist. The small wristband size works well for the small wrists, and it is also adjustable so you can move the band until it fits your wrist.
Also, if you are looking for the best Fitbit for the small wrists, then I recommend the following Fitbit devices.
Fitbit Charge 4 – it is the latest fitness band by Fitbit, and it comes with some great sensors such as the SPO2 sensor, which allows you to know your blood oxygen levels. It also helps you track your sleep, monitor heart rate, GPS tracking, Smart Track, and many more.
Fitbit Versa 2 – Fitbit Versa 2 is the best Fitbit for a small wrist. It is a dedicated smartwatch, and it comes with all the features which you can expect from a smartwatch. The watch comes with SPO2 sensor, Swim tracking, sleep tracking, Fitbit Pay, Alexa, Women's Health tracking, and many more.
Fitbit Inspire HR – If you are looking for a simple Fitbit with basic features, then Fitbit Inspire is a great option. It comes with Step Tracking, Swim tracking, Heart Rate Monitoring, Sleep Tracking, and more.
Should Your Fitbit Be Tight Or Loose?
The Fitbit should not be very tight nor very loose. You need to ensure that the Fitbit should not be very tight because if it is too tight, it will start causing discomfort when you wear it for a more extended period. Similarly, if it is too loose, then it can also cause discomfort.
As the Fitbit wristbands are adjustable, you can try the various spots on the wristband until you find the best spot.
If your Fitbit comes with a heart-rate sensor, then make sure that there should be a room for at least one finger between your wristband and the wrist so that the sensor could take accurate readings.
Conclusion
I hope that I helped you find the best Fitbit size for your wrist. If you have any questions or tips, you can share it with the community in the comment section below. Also, if you are interested in reading more useful guides, then feel free to browse the website.
Also, make sure to check out my post on Fitbit Inspire vs Inspire HR vs Charge 4 : Which Should You Buy?
As a professional trainer and a gadget lover, I've spent a lot of money and time buying wearable activity trackers, smartwatches, and gadgets, and checking them out. My site is focused on helping you with your activity tracking and smart technology journey. I try to provide the most helpful updated content on this subject. Hopefully, you will love my blogs and be a regular around here.