In this article we will discuss and compare 2 of the most popular fitness apps in the world – Google Fit vs Samsung Health.
Partaking in physical activity on a regular basis and being watchful of what you consume is important to ensure that you are in top shape.
Dedicating even a mere few minutes daily to this cause can help you keep up with your fitness and move your body and mind to a healthier space.
Here is an article on my website that you must read, its about the Best 7 Smart Scales Compatible With Apple Health In 2023.
Regardless of whether you are extremely passionate about your fitness or are just starting your fitness journey, modern technology has a plethora of solutions to help you keep track of your health status and activity levels. Among these are fitness applications.
Fitness Applications In The Modern World
Whether you are an Android or an iOS user, you will find that the Play Store or App Store (respectively) are littered with thousands of applications dedicated to accomplishing a variety of goals and tasks.
Many of these apps aim to make your daily life easier and more convenient, introducing digitization in aspects you previously had not thought possible. Now, there is an entire section on these app stores for fitness and health related applications!
These fitness apps either work independently or can be connected to external hardware and devices. They typically use sensors in your smartphone or devices like smart watches to detect activity and give you stats like how many steps you took, how much distance you traveled, or how many calories you burned throughout the day.
The aim is to measure or log your daily activities so that your fitness level and health status can be measured. Using these metrics, you can adjust your fitness goals, track your progress, and motivate yourself to accomplish more and more every cycle.
You can also check out another previous comparison where we compared our favorite app – the Garmin Connect, VS Samsung Health VS Apple Health.
Settling The Debate- Google Fit Or Samsung Health?
When it comes to the best fitness applications currently available for use, you will find Google Fit and Samsung Health to be two of the most commonly suggested and acclaimed platforms.
These are especially applicable for Android users as most Apple users tend to use the already integrated Apple Health app.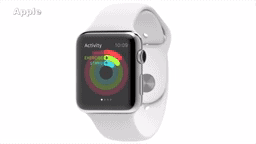 Nonetheless, you can find Google Fit and Samsung Health on the App Store as well.
Either of these apps would be a great choice for anyone as they offer a great deal of features and functionality that are quite accurate and helpful for your fitness journey.
But we are here to not only stir things up, but also settle the debate once and for all- which fitness app is the superior one:
Google Fit or Samsung Health? We will analyses the applications across a variety of parameters to determine which one comes out on top of the other:
Size Of The Application
Both the applications are free to download from the Play Store and do not swarm you with advertisements and annoying pop ups that can be really off putting especially when you are trying to work out.
If you are struggling with managing the space on your phone, go for Google Fit as the application only takes up 20 MB of space. The Samsung Health app, however, is much heavier at 72 MBs.
User Interface
Ideally, you would want your fitness application to be modern and sleek but still be easy to use.
It is meant to introduce convenience in your fitness routine, not make it even more complicated by requiring you to spend fifteen minutes everyday trying to figure out the controls of the interface.
Fortunately, the user interface for both applications is super intuitive and attractive, displaying your statistics and logs in a straightforward manner for quick browsing.
The interface is neat and organized, presenting the information and highlights you need to know against a simple white background. Google Fit also has a dark mode for people who prefer the richer aesthetic, a display feature that you will not find with Samsung Health.
The important stats are usually relegated to the bottom pane of the screen for a quick look whenever you need it. Samsung Health does, however, give more stats and data on the front page than does Google Fit including your heart rate, weight, steps taken for the day, number of kilometers walked, as well as your intake and sleeping patterns.
It also supports the addition of widgets to your home screen, a feature that is absent in Google Fit. That is why Samsung Health may just edge out Google Fit in this regard.
Unfortunately, neither of the applications provide music playback so you will have to arrange your workout music from elsewhere.
Tracking Capabilities
Arguably the most important parameter by which to judge your new fitness application, you will be glad to know that both Samsung Health and Google Fit have ample tracking features and capabilities.
Samsung Health tracks your BMI, calculates your calorie intake and burning, allows you to log your food and water intake, gives you detailed reports on your sleep habits, tracks your steps, distance, and routes, as well as gives you access to coaching guides and tutorials to improve your fitness regime and give you valuable insight.
Similar to Samsung Health, Google Fit is also able to track your steps and distance, keeps an exercise diary for your workout regime, counts the calories you burn with your activities, measures your speed and other relevant statistics, as well as enables you to add details to your exercise logs.
You can also use both apps to set fitness goals for yourself to achieve in a certain amount of time. Unlike Samsung Health, however, Google Fit does not have a food diary which is why it is unable to record your consumed calories, water intake, or even BMI for that matter.
Both the interfaces also look to gamify the fitness process and physical activity to motivate you to engage in healthier life choices.
Where Google Fit gives you Heart points or badges to collect for accomplishing your health goals, Samsung Health gives you unique challenges to finish and record under the Together tab.
You can also use this tab to interact with your friends who are also using the application and challenge them to various activities and tasks.
One additional feature that works super well on Samsung Health is sleep tracking. The application is able to detect your sleeping patterns through phone activity and your input, and allows you to improve your sleeping habits for a better and healthier lifestyle where you are always well rested.
Accuracy Of Metrics
Apart from the parameters it can track, you also need to take into account just how accurately your fitness application is able to collect and present your data as well.
Considering that these apps typically make use of the sensors in your smartphone to track your activity, some discrepancies should be expected by the user- meaning your data will not always be a hundred percent accurate.
Both the apps do, however, get pretty close to the actual reading so there is no reason to consider their recordings completely unreliable.
Support And Compatibility
When it comes to connecting with external hardware and software, either of the applications have their own strengths and weaknesses.
For example, if you want to integrate your fitness application with your social platforms, Samsung Health is the better suited option for you as Google Fit does have those socially inclined features.
On the other hand, if you are not using a Samsung smartphone and want to connect your fitness application to wearables and other associated devices, Google Fit is a more versatile and adaptable option.
To access your Google Fit application and save your data, all you need to do is log into your Google account, to access your Samsung Health application though, you need to have a Samsung account.
Conclusion
At the end of the day, there is no doubt that Google Fit and Samsung Health are head and shoulders above other options that you may see in the Play Store. When these apps are pitted against each other, Samsung Health seems to be the superior option as things stand right now.
With a greater number of features, including nutrition logging and sleep tracking, as well as a more detailed application interface that is designed to motivate the user and give them more insight into their fitness activities, Samsung Health is a more nuanced option, especially if you use devices within the Samsung ecosystem.
However, updates are always being rolled out which is why you cannot put it behind Google Fit to come up with new features and additions that enhance the user experience with their fitness application very soon.
Here is an article that I have written about Connecting Fitbit to Google fit, Pokémon Go & Samsung Health – Complete Guide.
As a professional trainer and a gadget lover, I've spent a lot of money and time buying wearable activity trackers, smartwatches, and gadgets, and checking them out. My site is focused on helping you with your activity tracking and smart technology journey. I try to provide the most helpful updated content on this subject. Hopefully, you will love my blogs and be a regular around here.