Podcasts are great for entertainment and educations and in this post, I will mention some of the best fitness podcasts for beginners or personal trainers.
I added below some of the best fitness podcasts for building muscle, running, and nutrition on the web and on Youtube.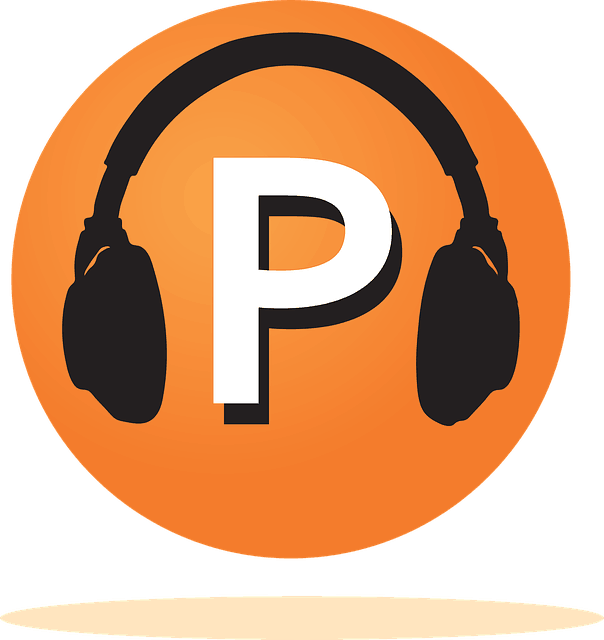 Podcasts are quite common in our world today and are a digital audio file which can be downloaded to your devices, and work in a series of installments which are automatically received.
Well, this digital file format is serving many purposes in the world today. In the fast track world of today, people barely get time to read long and thick books and that may become a barrier in your learning experiences.
Here is a related article that might interest you on Best Fitness Tracker And Apps For Groups In 2023.
There are several categories that podcasts serve in. It can be about mental health, nutrition, lifestyle, etc.
One such important and significant category of podcasts is fitness podcasts. But only a few handfuls of people know how will it be better than listening to music or anything else while their workout. Hence, we have everything summed up here from fitness motivation to the right nutrition.
Best Fitness Podcasts For Beginners And Personal Trainers
We must strive to keep our bodies fit and healthy. Fitness workout is something you constantly need motivation for.
Whether you are a beginner or a personal trainer, you need a consistent push on a regular basis. To fill up that motivational void in your workout life, podcasts can do great.
Plus, the entertainment you are getting along with the workout or a long walk. As a beginner, you often feel like not being able to comprehend the good that the fitness routine and workout might be bringing you and you might even want to give up.
To keep you in the highest of spirits, fitness podcasts are a great source of motivation. Or, if you serve as a personal trainer, you must eventually feel tired of your routine.
To keep yourself in high spirits all the time, fitness podcasts will serve great for this purpose. We have dug in deep to present the best fitness podcasts to fit your requirements.
1. Ali On The Run:
Running a nice distance every day is quite important for your fitness. If you are a real runner, or if you are just beginning on your running marathon, then Ali on the Run will serve as the perfect companion.
It is both inspiring and motivationally useful. The best thing about this podcast is the host, Ali, talking to professionals and daily runners, through which you can even get some applicable tips to initiate your running journey and to keep yourself at it.
Moreover, their motivation and personal life experiences are sure to impress and inspire you. So, if you want to get your running journey on, listening to this podcast while on the run can do a great deal to it.
The show is a real hit because of the insights it offers and the practical advice you get out of it. Also, your repetitive playlist may have become a little worn out and trying this podcast may lead to getting better at your running. A relevant and useful show for running enthusiasts and beginners.
2. Barbell Shrugged – One of the best fitness podcasts on Youtube
This podcast has been one of the top fitness-related shows and has so much to feed you with.
It mostly covers interviews of the experts and successful people with impressive and maintained training routines.
The information you get through their podcasts is both motivating and applicable. It is basically a treat for the athletic kind of fitness people look for. You get information about the refreshed and evolved tools of today.
The design and pattern of this show work great for your routine and also added entertainment during your workout sessions. Overall, the interviews and practical tips that you get are what makes it special.
3. The Tim Ferriss Show – Another great fitness podcasts on youtube
If you are searching for the best fitness podcasts on YouTube, the Tim Ferriss Show is bound to show up. When it comes to the latest fitness trends, Tim Ferris is the best at providing first-hand knowledge to you about it.
Hence, he tests it for you and recommends the right lifestyle upgrades. Also, he gets his hand on the insights from eclectic individuals and interviews them which helps you get some pretty smooth information.
The easy conversational style of Tim is ideal for your during workout listening. The many years o consistent useful insights and the amazing guests of the show marks it among the best. His self-experimenting style and the meaningful tactic and tricks contribute to helping it make a statement.
4. Get-Fit Guy:
Your everyday motivation to achieve your fitness goals is right here. The creator of this podcast had the sole purpose of helping people reach their aims and motivating them for more.
This podcast has covered almost every corner of your fitness routines and picking the latest researched tactics of the fit life.
Furthermore, it covers tips and advice to level-up your game. The interviews cover plenty of real-life experiences to help you make a statement in this aspect and bring you inspiring stories for influence.
Shaping your body alongside listening to some influential talking will prove to be great. Rated highly, it is something you must follow during your workout timings.
5. Muscle Expert Podcast – One of the best fitness podcasts for building muscle
It is one of the best fitness podcasts for building muscles as the name suggests and also works side by side on fat loss.
It turns out that understanding the world of muscle building seems quite complex and unreachable to the common people. But the trick is to get started and not to stop midway.
The many weekly interviews with leading experts, will turn you on and help direct your pace in the right direction.
Also, it covers a vast range of topics from your nutrition to hormonal changes, strength to mindfulness, and provides strategies to acquire maximum results which is a big plus. Whether you are a gym person, or a fitness conscious homie, Muscle Expert Podcast will have something for you for sure.
Tips, hacks, and essential advice for your workout will be found here to help you upgrade your techniques and methods.
To add to its perks, you will not just be handed some physical up-gradation, but also some mental peace out of this podcast, for both men and women.
6. The Rich Roll Podcast:
If you are looking for some serious motivation, the Rich Roll Podcast can fit right in your criteria of an inspirational show.
Whether you are a normal person, a personal trainer, or an athlete, this podcast is for all. It serves as a multi-purpose podcast that can teach you normal things in ways you did not think were possible.
Rated to be among the best, one more thing you will find interesting in this podcast will be the book suggestions if you are a book person.
It has the ability to empower and improvise you and help you become the best version of yourself. To add to its perks, it can uplift your spirits and bring your mental health to a stable point.
7. Nutrition Diva:
Food contributes a great deal in your fitness and health. Hence, if you workout quite much and not eat the right proportions of food, it might not affect you the right way.
Also, your mental health relates to your food intake. Hence, to be sure about your fitness, following the right nutritional way is necessary.
In Nutrition Diva, you will find a literal diva with many solutions to your nutritional problems and queries. Also, upgrading your eating habits is quite important which you will eventually find yourself to be doing.
As there are quite some misconceptions about food intake as well which will be diminished through the amazing directions of the host of Nutrition Diva. This will contribute to helping you reach your fitness goals in a better way.
8. Hurdle:
In your hard times, you need a suitable outlet to serve as motivation. Reaching towards wellness from your hard is something you must learn as the up and down phases come quite frequently in our lives.
The host mainly talks to people who have faced such circumstances in their lives and uses that in a sense that inspires and influences a listener.
People have reviewed it to be addictive. Uplifting your spirits, in hardships and adverse time, Hurdle is definitely worth your time.
Everybody needs a comforting and consoling friend and Emil, the host, turns out to be that friend to you. An engaging and energizing podcast with some worthy content by your side can help you maintain your mental health in times of despair.
I hope that I helped you with finding the best fitness podcasts for beginners and personal trainers.

Do you have your own preferred fitness podcast? we will be happy to hear about it in the comments below!
As a professional trainer and a gadget lover, I've spent a lot of money and time buying wearable activity trackers, smartwatches, and gadgets, and checking them out. My site is focused on helping you with your activity tracking and smart technology journey. I try to provide the most helpful updated content on this subject. Hopefully, you will love my blogs and be a regular around here.