Smartwatches have come a long way since their inception, and now they are better than ever. Now they come with advanced features such as sleep tracking, which lets you know how good was your Sleep and everything else you need to know about it.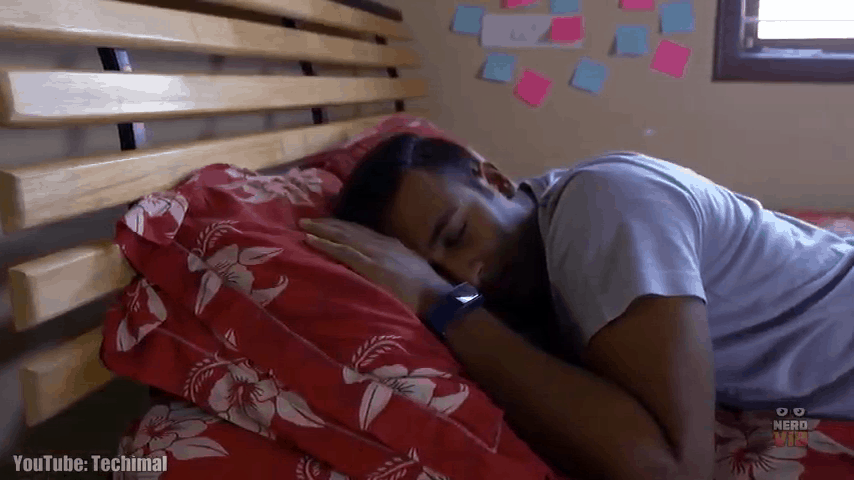 But the question is: Should you wear your Smartwatch to bed? Is it bad to sleep with a watch?
Smartwatches come in different sizes, and if you have the Smartwatch that you are comfortable wearing with, then there's scientifically no reason which bars someone from wearing the Smartwatch to bed.
Here is an article on my website that you must read, its about the Best 10 Sports Apps For Smartwatch To Get Live Games Score In 2023.
If you are comfortable with it, then you can surely wear your Smartwatch to bed. Let's have a closer look at this topic.
Is It Bad To Sleep With A Watch On?
Back in the days, smartwatches used to be very bulky, but now they are better and lightweight than ever. There are smartwatches out there which you can wear all day and night, and they won't cause any strain to your wrist.
So, at the end of the day, it will all depend on your personal preference. In my case, I don't like to wear my Smartwatch to bed because it doesn't make me feel comfortable. However, I wear it from time to time to check my sleep analysis, which helps me understand the sleep quality I'm getting.
So, if you also don't like to wear Smartwatch to bed, you can keep it near your bed, and that's perfectly fine.
However, if you want a detailed analysis of your Sleep like the duration of your Sleep, the quality of your Sleep, and other details, then you should wear the Smartwatch to bed.
Also, you can get a lightweight & thin Smartwatch, which won't cause any strain. You can check my guide on Thinnest Smartwatch, where I have shared the 11 Best Thinnest Smartwatches.
Is My Smartwatch Negatively Affecting My Health?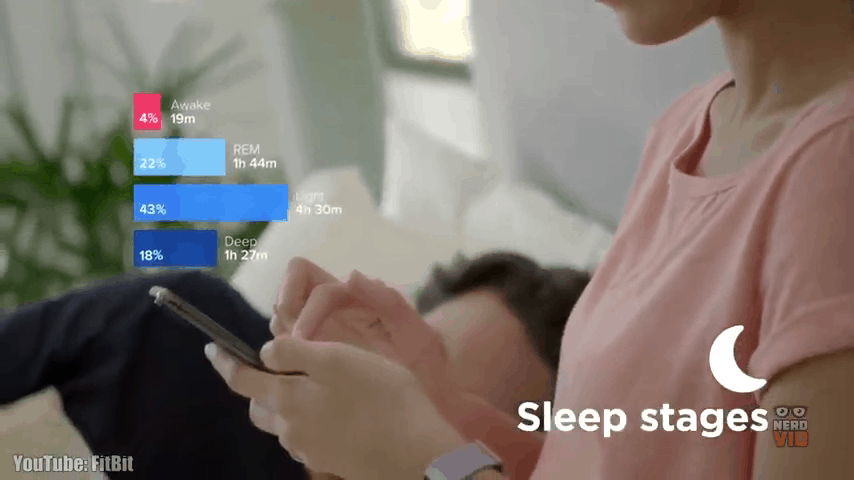 Although there is no scientific study that claims that smartwatches negatively affect our health, there are some opinions on this topic.
As most smartwatches emit radiation, many people believe that person should not wear the Smartwatch to bed. As we absorb a lot of radiation throughout the day, we must give a break to our body and get a good sleep.
It's also true that most smartwatches come with very low SAR Levels, which are not dangerous to human health, and these SAR Levels are within the FCC's defined Limits. Read here my SAR levels comparison between Fitbit, Apple Watch, and Samsung.
Some people also link smartwatches with Headaches, but there is no scientific study that proves this claim. I have covered this topic in detail, and you can check my guide, where I have listed some scientific research.
Pro Tip: if you don't want your Smartwatch to emit Radiations at night, you can turn off your Bluetooth and Wifi, which will reduce the Radiations to a great extent.
In conclusion, there is no substantial evidence available supporting this claim that Smartwatches negatively affects our health.
However, if you feel that wearing Smartwatch for extended periods causes headaches, you can stop wearing your Smartwatch to bed. Also, don't forget to check my guide on Best Fitness Trackers without Radiation, where I have shared the best trackers that come with no or lowest radiations.
Frequently Asked Questions [ FAQs ]
How Tight Should A Watch Be?
If you wear your Smartwatch to bed, you should ensure that your Smartwatch should not be very tight. Normally, I like to have the space of 1 finger between my wrist and the strap, which is the right fit for a Smartwatch.
Which Smartwatch Band Is Ideal For Wearing At Night?
I personally use the Nylon band for my Smartwatch because it's comfortable and breathable material. I would not recommend wearing silicon or metal strap to bed because these two materials are not ideal, and metal strap can potentially hurt you.
So, if you want to wear your Smartwatch to bed, make sure that you have nylon or any soft material strap.
How Does A Smartwatch Track Your Sleep?
The Smartwatch uses various sensors to keep track of your Sleep. The watch continuously tracks your movements and feeds the data to the Algorithm, which then breakdown the Sleep into various sections like REM, Deep Sleep, etc.
Why Should You Track Your Sleep?
Sleep is an important part of our life, and if you are not getting good sleep, it will surely affect your mental health, which is not good.
If you are someone who doesn't like to wear the Smartwatch to bed, you can occasionally wear your Smartwatch to bed to keep track of your sleep quality, and it will give you a solid understanding of your Sleep.
If you find anything wrong, you can make adjustments to your daily routine, which will eventually improve your sleep quality.
Is it OK to sleep with Apple Watch On?
Apple Watch is a premium smartwatch that comes with a very slim design and low radiation levels. So, wearing the Apple Watch to bed shouldn't be a problem.
Is it OK to sleep with Samsung Galaxy Watch On?
Samsung Galaxy Watch 3 is a very slim smartwatch, and it also has a very low radiation level, which means that it is OK to sleep with Samsung Galaxy Watch 3. If you want, you can consider Galaxy Watch Active 2, which comes with a simpler design and has a low profile compared to Galaxy Watch 3.
Conclusion
Wearing your Smartwatch to bed isn't a problem, and there are no scientific studies available that claim if it's harmful to wear Smartwatch to bed.
However, if you think that wearing Smartwatch is causing you Headache or Migraine, you can limit your wearing time. I have also covered this topic in detail and presented the scientific studies which will help you understand if wearing smartwatch cause headache or not.
If you have any questions, please let me know in the comment section below. Also, don't forget to visit WearToTrack for more useful guides.
As a professional trainer and a gadget lover, I've spent a lot of money and time buying wearable activity trackers, smartwatches, and gadgets, and checking them out. My site is focused on helping you with your activity tracking and smart technology journey. I try to provide the most helpful updated content on this subject. Hopefully, you will love my blogs and be a regular around here.