If you want to stay fit, then Jump Rope is a very efficient activity that will not help you stay fit, but it will also improve the coordination of your body.

So, if you are interested in learning Jump Rope and looking for apps that can help you with it, you are in the right place. In this guide, I will share the Best Jump Rope Apps in 2021. Let's dive right into it.
Also, make sure to visit my post on the best Smartwatches and gadgets for jump rope counting.
8 Of The Best Jump Rope Apps in 2021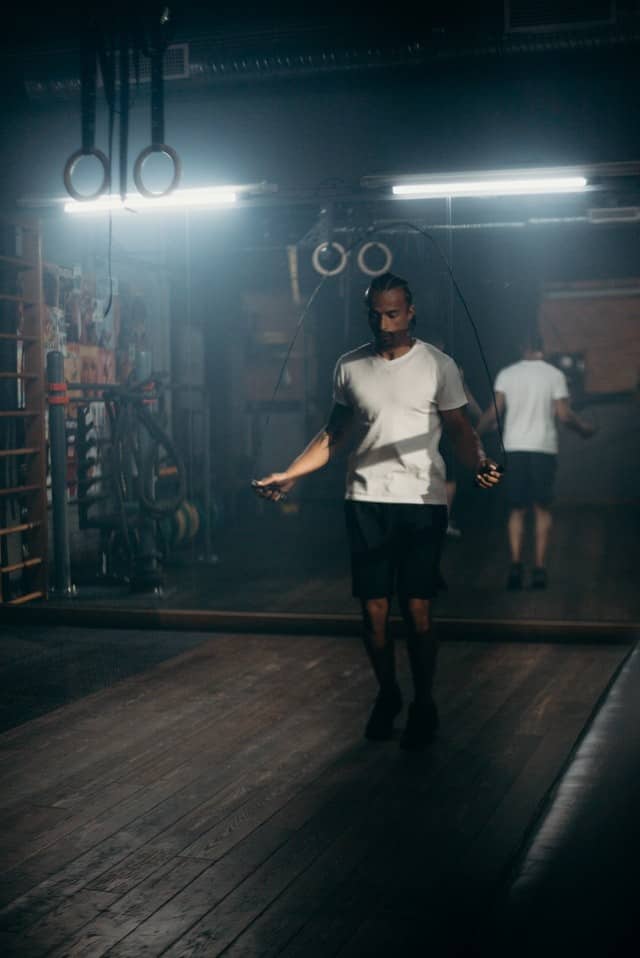 1. Jump Rope Training (Android – IOS)
As the name Suggests, Jump Rope Training is all about training, and you can use this app to learn about the various Jump Rope workouts and tricks.
For starters, you get access to various Jump Rope workouts, which are aimed at various outcomes. For example, you can find workouts for cardio, weight loss, strength, and other goals.
On top of that, you will get the monthly fitness challenges, which will allow you to push your limits. Also, the app has equipped a variety of guided workouts, and they also come with audio and visual cues, which will help you perform workouts.
The app also features the "Quick-Start" tutorials, which will help you get started if you are new to Jump Rope world. The variety of Jump Rope features and great User Interface makes the Jump Rope Training one of the best Jump Rope Apps in 2021.
2. Jump Rope Workout (IOS)
Jump Rope Workout is arguably one of the best Jump Rope counting Apps in 2021. The main highlight of this app is that it can automatically count your jumps and accurately display them in the app.
For that, you will have to tie it to your thigh or arm, and then the app will use the Accelerometer of your iPhone to track the Jump counts.
Along with the number of jumps, the app also keeps track of time and the number of burned calories. The major problem with this app is that its User Interface is basic at best, and it doesn't come with material design or anything.
So, if you want a simple app that can count your Jumps, then Jump Rope Workout is a solid option for you.
3. Nike Training Club (Android – IOS)
Nike Training Club is one of the most popular fitness apps out there. It comes with support for various workouts, and Jump Rope is one of them. As Nike Training Club is not specifically designed for Jump Rope, it comes with some basic stuff.
However, the app comes with a decent number of workouts created by both trainers of Nike Training Club and the community.
So, if you already have experience in Jump rope, then NTC doesn't have much to offer. However, if you are someone who is new to this world or you are someone who wants to incorporate the Jump Rope into your workout, then Nike Training Club is surely a great app for you.
4. The Jump Rope Tricktionary (Android)
Jump Rope is one of the coolest activities, and if you have already mastered the basic stuff, then it's time for you to move to the next level, and that's showing tricks.
You can easily learn the various tricks and incorporated them into your Jump Rope workout to make it more fun.
So, when it comes to tricks in Jump Rope, there are many great options available, but in my opinion, The Jump Rope Tricktionary is the best app. Why? Because it comes with very comprehensive guides on tricks. The Tricks in Tricktionary are categorized into 5 types: Basics, Multiples, Power, Rope Manipulation, and Releases.
Each trick comes with a detailed description, demonstration video, and pre-requisites to perform the trick. On top of that, it also tells you which trick you can learn next, so you will always know what you need to learn. Overall, The Jump Rope Tricktionary is a solid training app for Jump Rope veterans, and if you want to master Jump Rope Tricks, you can consider it.
5. Jump Rope Workout by Power Ups (Android)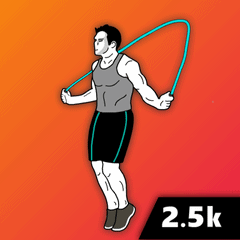 Whether you want to shed the extra pounds or get a train for MMA, this app will help you achieve your goal. Jump Rope Workout by Power-Ups is one of the best Jump Rope Apps in 2021.
The best thing about this app is that it comes with a comprehensive collection of Jump Rope Training Plans.
It comes with detailed training plans such as Basic Jumps, High Knees, Butt Kicks, Mummy Kicks, Skiers, Twisters, Short Sprints, and many more. Also, the app is ideal for both beginners as well as professionals. The app automatically generates your personal workout plans based on your fitness level to get your desired results.
On top of that, Jump Rope Workout by Power Ups comes with a motivation system as well, which will ensure that you are motivated about achieving your goals. So, if you want a comprehensive Jump Rope App with detailed training plans and tons of useful plans, Jump Rope Workout by Power Ups is a solid option for you.
6. Jump Rope Master (IOS)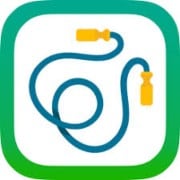 Jump Rope Master is arguably one of the best Jump Rope Apps for iPhone. The most promising feature of this app is that it's very easy to use. It comes with a well-designed User Interface, which not only looks really good, but it's also very intuitive as well.
Apart from its great User Interface, Jump Rope Master comes with an excellent Jump Rope Counter that automatically counts the Jumps. Just start the counter and put it in your pocket or tie it to your thigh, and the app will use the Accelerometer in your iPhone to count the steps. Overall, Jump Rope Master is an excellent resource for Jump Rope enthusiasts, and you should give it a try.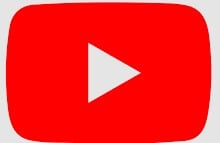 YouTube is surprisingly a great resource for Jump Rope enthusiast. Being the biggest video-centric platform on the internet, YouTube comes with hundreds of channels and videos focused on Jump Rope.
You can easily subscribe to these channels to learn the basic Jump Rope skills, and once you are comfortable, you will find tons of video tutorials that will take you through the various tips and tricks on Jump Rope.
The thing which I liked the most about YouTube is that all content here will be in the form of videos, so if you are someone who likes video training, then YouTube is the best option for you.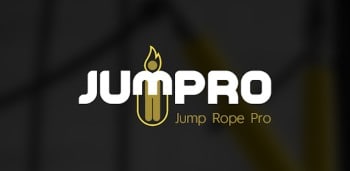 Jumpro is another very promising Jump Rope app that you can use to keep track of your Jump Rope workout. Like many other apps on this, Jumpro also uses the Accelerometer in your smartphone to keep track of Jump Count.
The great thing about Jumpro is that you can easily connect it with your Chest Strap to accurately track your heart-rate. The app also keeps track of your Jump Pro workouts and then show it in the form of graphs. Overall, Jumpro is a very useful app for those who want to track their Jump Rope workouts accurately.
Are 10 Minutes of Jump Rope enough?
In normal circumstances, you can easily burn up to 200 calories in a 10 minutes session. It should be enough to maintain your fitness, but if you want to get rid of extra pounds, you can extend the workout to 20 minutes to burn more calories.
Of course, the speed and your fitness levels are huge factors. As a beginner, 10 minutes of low speed will be enough while an advanced jumper will need fast and longer sessions in order to gain progress.
Is it Okay to Jump Rope every day?
There's no harm in doing Jump Rope every day. It will keep you fit, and it will also help you shed those extra pounds as well. You can also do it every second day as well, and there's no harm in it. At the end of the day, it will depend on your personal preference and how tight your schedule is.
Is Jump Rope better than running?
In my opinion, both activities are good, and it all depends on your personal preference. If you like Jump Rope, then there's no harm in doing it. Similarly, if you like running, you can also do it.
Of course, you can incorporate both of them as part of your fitness regime.
Is it Okay to Jump Rope without Shoes?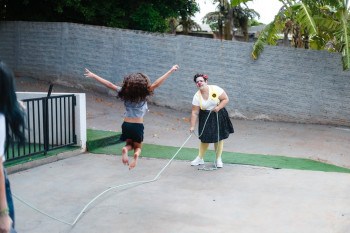 Jumping Rope is a great activity, but I'd recommend you do the activity without shoes only if you have a great technique. Otherwise, I'd recommend that you wear shoes when doing this activity to avoid injury.
Conclusion
That's all, folks. These are the Best Jump Rope Apps in 2021. You can use these apps to learn Jump Rope and learn the various tricks. If you have any questions, please let me know in the comment section below. Also, don't forget to visit my website for more useful guides.
As a professional trainer and a gadget lover, I've spent a lot of money and time buying wearable activity trackers, smartwatches, and gadgets, and checking them out. My site is focused on helping you with your activity tracking and smart technology journey. I try to provide the most helpful updated content on this subject. Hopefully, you will love my blogs and be a regular around here.