If you are planning on using the contactless payment systems, then you will come across the four main options: Apple Pay, Google Wallet (Google Pay, PayPal & Samsung Pay. In this guide, I will compare Apple Pay vs Google Wallet vs PayPal vs Samsung, and by the end of this guide, you will know which one is more secure. Let's get started.
Apple Pay vs Google Wallet vs PayPal vs Samsung pay | How Secure Are They? Can I trust them?
How Secure is Apple Pay?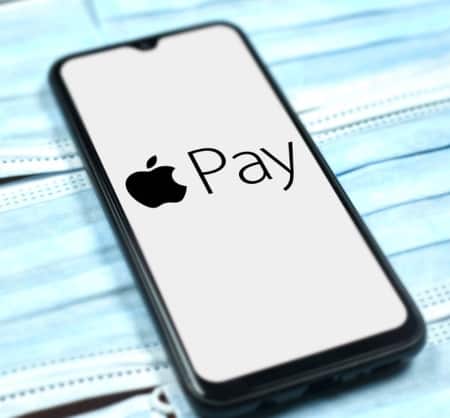 Apple Pay is one of the most popular contactless payment systems, and it's currently available in over 50 countries around the world. But the question, How Secure is Apple Pay? Let's find out.
Let's start with the step when you add your credit/debit cards to Apple Pay. I'll try to keep things as simple as possible, which will help you understand how everything works.
When you add any credit/debit card to the Apple Pay, the system sends the information to the Apple server in the encrypted form. At the server end, the system decrypts the given data to determine your card provider and then adds that only your card provider can unlock. Apple also uses some of your provided information to verify your eligibility and other processes, but it never uses all of your data.
Once your card is verified, Bank or card provider issues a unique Device Account Number along with a key to generate dynamic security codes and send it to Apple in the encrypted form. Apple can't decrypt this Device Account Number, and it's stored in Secure Element. The Secure Element is a secure chip that is designed to protect your data using industry standards.
During this whole process, Apple has access to mandatory information only. It doesn't have any direct access to the numbers and other details of your cards connected to Apple Pay.
Similarly, when you use the Apple Pay for payments, it requires you to enter the passcode in order to proceed with payments. Also, it doesn't share any detail of your card directly with the merchants, and it only shares the unique device account number and dynamic security code, which expires after the use.
So, considering all these security measures and protocols, it's safe to say that Apple Pay is pretty secure.
How Secure is Google Pay (Google Wallet)?
Google has recently rebranded the Google Wallet into Google Pay, and you can use it for contactless payments.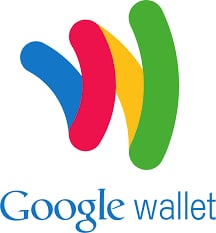 Just like Apple, Google has also placed a lot of security protocols and technologies to ensure that your debit/credit card information is secure. First of all, Google keeps all of your data is encrypted form and what that means is that even someone gets the access to encrypted data, the hacker would only see random and very long array like this "x%n&m*d($," and it doesn't make any sense too.
On top of that, Google also uses Tokenization to protect your data. All major contactless payment providers such as Google Pay, Apple Pay, Samsung Pay, and others use this technique where they assign a value to a unique key for a specific period. Once that period expires, that key becomes worthless.
When you initiate any payment on Google Pay, the systems generate a unique virtual account number that gets shared with the shop instead of your actual information. That key is used to complete the transaction. Once the transaction is completed, that key becomes worthless, and it can't be used for anything. In this way, your data stays safe, and you can make payments without sharing your data.
Just like Apple, Google also uses tons of technologies, firewalls, and encryption technologies, on the server-side, to ensure that your data is safe.
How Secure is PayPal?
PayPal is one of the most popular online payment systems which servers in many countries around the world.

Just like the other payment solution on this list, PayPal also uses the state of the art technologies & procedures to ensure that your data is safe. PayPal is also a PCI DSS (Payment Card Industry Data Security Standard) compliant company, and it fulfills all the requirements to ensure that the data is safe.
PCI DSS requires the companies to fulfill the comprehensive set of requirements for safe transactions. The following are some of the requirements which companies need to fulfill to get PCI Compliance.
Use the Firewalls to protect the system
Protect the data with encryption technologies.
Use the Anti-virus software and regularly update it.
Have access to users' data on "Need to Know" basis
Conduct Penetration tests
Risk Assessments
These are some of the requirements from the long list of requirements that companies need to get the PCI Compliance, and PayPal uses all these security measures to ensure that your data is protected & transactions are safe.
How Secure is Samsung Pay?
Samsung Pay is a very popular online payment system that is currently available in over 24 countries around the world.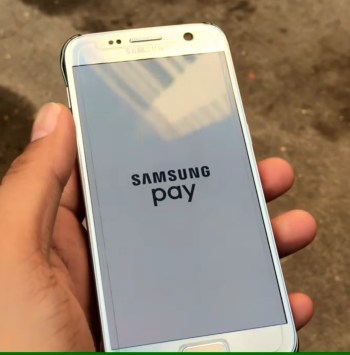 Just like other participants on this list, Samsung pay is also very secure, and it uses cutting-edge technologies to ensure that your data is safe. Samsung Pay uses the Tokenization to ensure that your personal data is safe.
Whenever you initiate any payment using Samsung pay, the system generates a unique virtual card number and a one-time unique code to the payment terminal. Once the payment is completed, the unique code becomes unusable. So, even if someone gets access to the Virtual Card (Nearly impossible) even then, the hacker can't initiate the transaction because the unique code will be missing.
Samsung Pay also requires some additional verification in the form of a PIN, IRIS scanner or fingerprint sensor to authenticate the transactions. So, unless someone gets your PIN, your information will be secured.
Conclusion
Apple, Google, Samsung & PayPal are billion-dollar companies, and they have spent a lot of money on improving their security over the years. Still, in 2020, these companies have bounty programs that invite hackers to find any security flaws in their system, and if they find any, they get the reward for that.
On top of that, these companies also regularly conduct vulnerability assessments, penetration testing, and other procedures to ensure that their system is secure. So, considering all these security measures, you can be sure that all of these payment solutions are pretty secure. If you have any questions, please let me know in the comment section below. Also, feel free to browse the website for more useful guides.
As a professional trainer and a gadget lover, I've spent a lot of money and time buying wearable activity trackers, smartwatches, and gadgets, and checking them out. My site is focused on helping you with your activity tracking and smart technology journey. I try to provide the most helpful updated content on this subject. Hopefully, you will love my blogs and be a regular around here.