In this guide, we will discuss why your Apple watch tracking calories burned incorrectly and how you can improve it. Let's get started.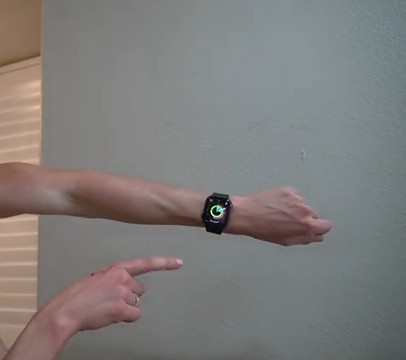 Apple Watch is one of the most accurate smartwatches out there, and if it's configured properly, then you can be sure that it will track your burned calories accurately.
However, if it's tracking your calories burned incorrectly, then there are chances that it's not configured correctly.
Here is a related article that might interest you on Best 5 Stress Monitor Apps for Apple Watch [Reviews Of 2023].
So, I will guide you through the different steps which will let you know what the problem is and how you can solve it.
Let's get into it.
Why Is My Apple Watch Tracking Calories Burned Incorrectly?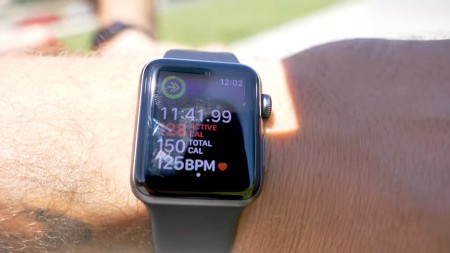 If your Apple is tracking your burned calories incorrectly, then the incorrect configuration could be the reason.
Another reason could be that wrist detection is turned off, or maybe you are not using the right mode for the workout.
So, I will guide you through the different steps which will help you know the reason why your apple watch is not working correctly.
Update your Personal Data
Turn Wrist Detection On
Calibrate your Watch
Check the fit of your watch
Choose the right workout-tracking mode
How To Update The Personal Data On Apple Watch?
The first thing you should do is to check your personal data. Apple Watch uses your personal data such as weight, height, gender, and age to determine your burned calories and other data.
So, you should always keep updating your personal data from time to time. Here's how you can do check it on your iPhone.
Open the Apple Watch App
Go to "My Watch Tab"
Now tap "health" section
Tap "Health Profile"
Here you will find all of your personal data. Check the data and ensure that everything is correct.
If any data is not correct, update the data.
How To Turn On The Wrist Detection On Apple Watch?
Once you are done with updating your personal data, you will need to ensure that wrist detection is on your Apple watch.
If the Wrist detection is turned off, the apple watch won't be able to track your background heart readings and stand progress. So, if you are not sure if the wrist detection is on or not, then you can follow these steps to find out.
Open the Apple Watch App
Now tap the "Watch" tab
Tap "Passcode"
Now you should see "Wrist detection" and make sure that it is toggled green.
How To Calibrate The Apple Watch?
Calibrating your Apple Watch is a very important thing in which you train your watch according to your pace. It gives the watch an idea about how fast you walk or run, and then it uses this data to accurately track your data.
The process of calibrating the Apple watch is pretty simple, and you can easily do it.
Go to the open space, which doesn't have a lot of obstacles around you, and the sky should be clear. It's to ensure that your apple watch gets better GPS reception.
Once you are in open space, it's time to calibrate your Apple watch.
If you have apple watch series 1 or older watch, then make sure that you hold your iPhone in your hand because these watches don't come with their own GPS. If you have Apple watch series 2 or the latest models, then you don't need to carry your iPhone as these watches come with their GPS.
Now start the workout; if you are walking, select an outdoor walk or if you are going for a run select outdoor run.
Before you start the workout, tap the "three horizontal dots icon."
Now start the workout, and you should keep doing it for 20 minutes, at least.
That's it.
Now that the Apple watch has the calibrated data, it will use this data to calibrate your workouts and accurately determine your burned calories.
What's The Right Fit For Apple Watch?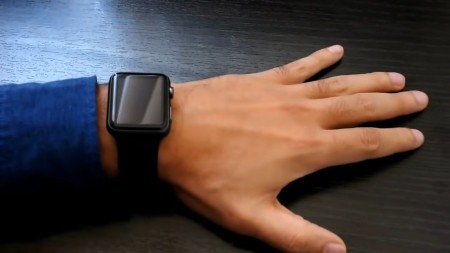 Now we have complete the complex steps, let's get to the simple steps and start with the fit of your apple watch. When wearing your apple watch, make sure that it is not too tight or loose.
The best way to find the right fit is to check if you can put your two fingers horizontally between the strap and wrist. If you can do it, then it's the right fit.
How To Choose The Right Workout Tracking Mode?
The last step is to ensure that you choose the right workout mode for your workouts. For example, if you are going for an outdoor run, then make sure that you pick the "outdoor run," not "indoor run." Similarly, if you are going for Hiking, then make sure that you choose the "Hiking" mode.
By choosing the right workout, you will notice that the Apple watch will start tracking your workouts accurately, and you will get better results.
What Are The Other Factors That Affect The Accuracy Of Apple Watch?
There are some other factors too that can affect the accuracy of the Apple watch. For example, if you are doing a workout that involves a lot of irregular movements such as jumping, then you will need to get the chest strap to get better readings.
Similarly, if you have the tattoo on your wrist, then it will block the light from the heat-rate sensor, and hence, your watch will get the inaccurate readings. So, make sure that you wear your watch on a wrist that doesn't have a tattoo.
Here is an article on my website that you must read, its about the Best Apple Watch Faces That Show Steps In Main Faces.
Conclusion
That's all, folks. I hope that this guide helped you find the solution to your problem. If you have any questions, please let me know in the comment section below.
Also, feel free to browse the website for more useful guides.
As a professional trainer and a gadget lover, I've spent a lot of money and time buying wearable activity trackers, smartwatches, and gadgets, and checking them out. My site is focused on helping you with your activity tracking and smart technology journey. I try to provide the most helpful updated content on this subject. Hopefully, you will love my blogs and be a regular around here.