If you are looking for the best clip-on fitness tracker in the market than the very popular Fitbit Zip by the leading brand name in the industry – Fitbit, is a great option to go for.

Most of the people, when looking for a clip-on fitness tracker, think of a basic pedometer device.
However, there are great, smarter options to consider if you are one of those who wish to track their activity level without wearing a watch or a band. In this article, I will give you 8 great options.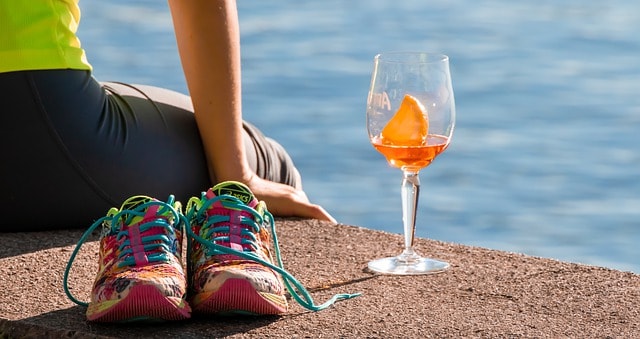 Fitness trackers used to be very basic at one point and would only accommodate simple functionalities like being a pedometer or a pulse/heart-rate monitor.
Modern-day fitness trackers have become so feature-rich that people opting for a healthy and fit lifestyle get so much more than what they bargained for.
Here is an article on my website that you must read, its about 15 Best Fitness Trackers Compatible with MyFitnessPal(MFP) In 2023.
Fitness trackers of today can monitor your sleep cycle, gear up when you do intensive workouts or aerobics and use all that data to calculate statistics that help you plan and own your lifestyle better.
Clip-On Fitness Trackers – What You Need To Know?
The clip-on trackers are by far the best ones when measured to the utility. They're lightweight and can integrate with a number of smart devices such as computers and smartphones, the data can then be shared within the devices and used for more analysis.
Some variants now even come with GPS based assistance to guide you through your urban job and also help you if you find yourself lost or in need of a light, healthy snack while on the run. However, some clip-on trackers have reduced functionality compared to their other counterparts due to them being simpler and more compact.
Most of the fitness/activity trackers are able to read your heart rate using a wrist-based monitor, a clip-on tracker will not be able to give you this data as it is not based on your wrist. Clip-on fitness trackers can simply attach themselves to your apparel and you won't feel like having anything on you.
Fitness bands start to chafe a little and fitness watches feel somewhat bulky on your wrist on account of the hardware, therefore the clip-on tracker is the best one recommended. Compare to bands and watches, clip-on trackers are cheaper too.
There are some cons to clip-on trackers as well such as the fact that they're very light and you can easily lose track of them.
You might drop it during a brusque gesture or movement and you won't be able to notice the absence of the tracker till you actually look for it and it's not there.
Also, there are a lot of Professions in which wearing a watch or a band is forbidden or might be distractive such as nurses, production workers and many more.
A clip-on tracker, in this case, can just attach itself to a sports bra or a shirt and you won't feel like that little physical intrusion at all. They're also very discrete and you can use them as an accessory as well.
Here is an article that I have written about Best Fitness Trackers with a Chest Strap And Why Do You Need It?
Do Pedometers Work On Treadmills?
Basically yes, since they are counting steps by the side-by-side tilt movement of your body while walking, however, some will do it better than others.
A study that was conducted back in 2017 by the exercise physiology laboratory at Nebraska Wesleyan University has shown us that a 5$ pedometer by Sportline™ worn on the hip was much more accurate on a treadmill than the 130$ Fitbit charge.
It is important to say that since then, Fitbit has improved a lot and so are the pedometers in the market. In the list below I have recommended a pedometer which is considered as one of the best for treadmill users.
Another post that will interest you is about Which Is More Accurate Fitbit Or Simple Pedometer?
How Accurate Pedometers Are And Can I Put Them In My Pocket?
The truth is that the newer and improved pedometers are quite accurate, however, none of them will give you the exact number of steps that you took(the most accurate electronic ones claims 5 percent accuracy).
You should expect something like 10 percent accuracy.
Where Should I Wear A Pedometer For Best Results?
As for where to locate them – most of the modern fitness trackers will track your steps from your wrist by counting your hand movements using sensors such as a 3D triple-axis accelerometer (not the most accurate way since some people might use their hands in ways that can confuse the tracker). A 3D sensor will work much better while worn on the hips.
Placing a wrist-based fitness tracker in your pocket or waist will make them very inaccurate. If you really want to use a Fitbit device as an accurate pedometer, then some Fitbit trackers can be worn on your ankle(not Fitbit's official use) using their original band(if possible) or with an intended ankle band that you can buy on Amazon.
People who have been using the Fitbit Charge 2 and 3, the Fitbit Flex and the Alta HR on their ankle, claims that they got accurate steps counting. However, it might not work as well for you.
As for pedometers – those are able to count steps by the side-by-side tilt movement of your body while walking.
The new ones also use a 3D Tri-Axis Sensor that is able to capture all movements three-dimensionally and translate it into a step count. Placing them on your waist will give you the most accurate steps count.
Putting them in your pocket might cost them to be less accurate. Overall, if you are just interested in steps counting than a good pedometer is the right choice for you as it is quite accurate and much cheaper than a fitness watch!
Top 8 Best Clip-on Fitness Trackers And Pedometers Reviews
The first one on my list is this device by Omron. If you want a pocket pedometer than this Omron pedometer on Amazon is one of the best in the business.
The main reason that I like it is that it allows you to manually set up your stride length, this ensures a very accurate step counting.
This digital pedometer is a stand-alone device, which means there's no need to worry about either connectivity issues or having your fitness data shared with 3 rd party companies.
At less than $20, the SC 3D Digital Pedometer is quite a bargain. It tracks steps, distance (miles or km), calories burned and activity time, giving you several data points to measure your fitness goal against.
It stores the last 30 days of activity and shows an accumulated total, which is great for long term goals. Set a daily step target and let the pedometer display a visual reminder when you need to walk more.
Clip it on, wear it around your neck with the included lanyard or remove the clip and slip it in your pocket. The inverted display makes it easy to glance at your statistics while on the move.
Enjoy up to 12 months of continuous use with the included CR2032 battery. There's no need to hunt for recharging cables every few days.
Fitbit is a brand that is no stranger to the fitness technology industry and its products stand to show for it too. It is important for me to make clear that the Alta like any other Fitbit device wasn't made to be worn on the ankle and it is not officially declared by Fitbit as an ankle device.
Like I have mentioned earlier, the fitness tracker watches and bands are meant to be worn on the wrist and since they providing your steps count based on your hand movements they are not so accurate as pedometers. Fitbit makes very sturdy and advanced fitness trackers that are always received well with the public.
The Alta is not what you would have expected when looking for a clip-on fitness tracker as it is a very smart device that is capable of tracking your heart rate when it is worn on your wrist.
I have decided to add it to this list for people who are looking for a smart fitness tracker that can be worn on your wrist and as a clip-on.
Of course, when wearing it as a clip-on on your hips you won't be able to get stats on your heart rate but you will have the choice to use it both on your wrist or your hips.
However, it will perform better as a pedometer while worn on your shoe using the clip-on and connected with your phone's GPS, it can serve you great on outdoor activities.
The Alta fitness tracker is a slim, wearable and water-resistant tracker that comes bundled with straps that essentially makes it a band.
However, you can buy a clip-on holder for it that you can use to cradle your actual tracker and use it as a clip-on from that point onwards. Being a Fitbit product, it's price is surprisingly affordable, you get your money's worth of value from this product.
For its great price, the tracker comes with the Fitbit Health and Fitness App that keeps track of all your data in a really simplistic and efficient way with all the semantics being displayed quite neatly.
The Alta has cross-platform support meaning you can sync it wirelessly with your iPhone, Android and Windows devices. This is one device you'd want to take cycling, running or basically to all your fitness routines.
Don't let the name fool you, it's not just a pedometer. We wanted to cover both spectrums of the price range so entry number one featured a tracker a little over the budget of some.
This one, however, is priced at a modest $22 and gets the job done as well. The 3D TriSport tracker tracks your steps and is able to tell apart walking from running which makes it competent enough to take it to your daily runs.
It also has a modest amount of features such as calorie counter which can prove to be a great tool on your side as well as essentials like timer and clock for your timed laps and sets. You can set up daily goals on your tracker too and adjust them as well.
There is no need to connect it to Bluetooth or any other device as the unit is independent and autonomous thus saving you a lot of hassle and connectivity issues by keeping things simplified.
It comes with both a clip-on and a strap. You don't have to worry about charging it either as it is battery powered and the battery can last up to 12 months.
Misfit is also a veteran company in the field and was acquired by the watchmaker, Fossil. Like Fitbit, Misfit also displays activity bands as luxury jewelry.
If you are looking for a cheap and very accurate clip-on activity tracking device than the Misfit Shine 2 is for you.
The Misfit Shine 2 is as minimal as it can be, and for those of you who don't want a tracking device with a fancy touchscreen that makes it much more expensive and are content with just checking the results on your mobile phone app than no fitness tracker will do a better job.
The Shine 2 is very light, comes with a very convenient active clip-on, it is accurate and I absolutely love the Misfit app.
The main problem with the Shine 2 is related to the band. A lot of people including myself encountered the tracker popping out from the band on more than one occasion. However, I have never encountered this problem with clip-on.
The next device is for the women among us, and can also be offered as a great gift for a girlfriend or a wife that loves fitness and is into health care and health care products. The Bellabeat tracker first came out in 2015 and it is one of the only fitness trackers which is considered as a jewel in every aspect.
With a very unique and beautiful design, this device can be worn as a necklace, a bracelet or a clip-on. But don't let its beautiful looks to deceive you, this device offers very serious and accurate tracking abilities.
It has IPX grade 6 Water-resistant, a battery that will last for 6 months(no charging is required), and it will accurately track your steps, the distance that you move, your calorie burning and your sleep patterns.
Just put it on and forget about it, it will track everything for you 24 hours a day and you will be able to track all your data the Bellabeat app.
The Bellabeat is available both for Android and IOS and will easily sync with Google fit and Apple health.
Check out this Bellabeat Leaf Review
There is not much to say on the Fitbit Zip as it offers very basic tracking abilities. However, if you are looking for a Fitbit device in less than 60 dollars that you can clip on your clothes without nobody seeing it and that will give you basic and accurate stats such as steps taken, distance traveled, calories burned and active minutes using the free Fitbit app, then the Fitbit Zip might serve you very well.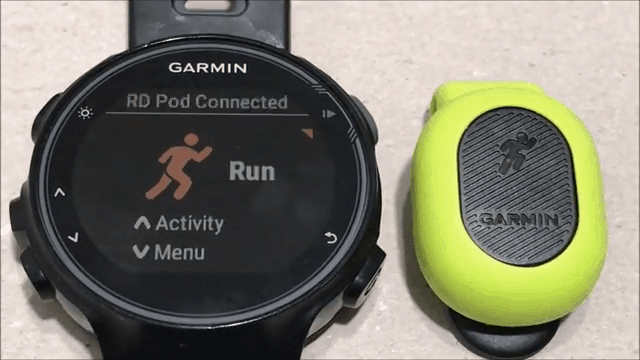 This is my favorite clip-on fitness tracker, however, it will only work with compatible Garmin's watches. If you are a Garmin user who wants to get additional accurate data regarding your running both outdoor and indoors than this device is for you.
Running with the Garmin running dynamics pod will just give you so much additional data to your watch's data making your runs an amazing experience.
The running dynamics pod will add data such as Very accurate cadence, Ground contact time balance, stride length, vertical oscillation, vertical ratio and Ground contact time. The main con of it is that is will work just with compatible Garmin devices.
Garmin Foot Pod
While the RD pod gives you a running dynamics data and will only work with some Garmin watches, the foot pod will give you data such as speed distance and cadence and it will work with any GPS watch that supports ANT+ foot pods.
As a professional trainer and a gadget lover, I've spent a lot of money and time buying wearable activity trackers, smartwatches, and gadgets, and checking them out. My site is focused on helping you with your activity tracking and smart technology journey. I try to provide the most helpful updated content on this subject. Hopefully, you will love my blogs and be a regular around here.