Have you ever noticed that your watch appears to be ticking away quicker than it should? When timepieces are magnetized, they have a susceptibility to do so. Therefore, you're probably not having delusions.
However, this phenomenon happens due to the increased usage of cell phones, strong magnets, and speakers. So, if your timepiece is magnetized, you can utilize specific demagnetizing equipment to remove it. And you may wonder what can be the best watch demagnetizer.
Here is an article on my website that you must read, its about Top 10 Best Watch Safes and Winder Boxes (For all Budgets) in 2023.
Well, to help you find it, we've thoroughly analyzed the best ones that are available in the market. So, let's read through till the end.
Benefits Of The Best Watch Demagnetizer 
If your watch suddenly starts running swiftly or gives you inaccurate time, then demagnetization may be worth a try. And a watch can get magnetized if it is exposed to magnetic fields.
Simple To Use
However, the good news is that de-magnetizing your watch is a simple and inexpensive procedure. The watch doesn't need to be serviced for hundreds of dollars. Rather, a demagnetizer can be used to fix the problem.
Inexpensive
What's more, watch demagnetizers are inexpensive to purchase and therefore can de-magnetize your timepiece in seconds. So, you won't have to spend a lot to fix your favorite watch.
Easy Access
Further, you can also get the best watch demagnetizer in the market as they are easily accessible. Therefore, it will save both your time and money at a time.
Why Do You Need The Best Watch Demagnetizer?
Although quartz watches can be affected by watch magnetization, it is mostly a concern with mechanical and automatic timepieces. With the rising demand for smartphones and strong magnets, it is becoming more widespread.
However, numerous new watchmaking inventions and solutions have been developed in the latest generations to increase the anti-magnetic qualities of watches. Despite that, all timepieces can get magnetized if exposed to high enough magnet fields.
When your watch is subjected to magnetic fields, the hardware (such as the balance wheel and hairspring) can cling together, causing the timepiece to lose time. So, whenever your timepiece is magnetized, it's recommended to demagnetize it right away.
As a result, you can avoid further harm and restore regular operation. And the best watch demagnetizer can make your work easier.
Best Watch Demagnetizer Reviews- Our Top 10 Picks!
To present you with the best watch demagnetizer we have gone through several models of magnetizer that are currently available. And we found the top best 10 models that anyone would want to get their hands on.
These top picks will not only do their job perfectly but also will give the user the best experience to work with. Therefore, let's get started!
Known for its multi-application task, the QUEES professional watch demagnetizer is one of the favorites of the watchmakers. This portable and compact tool is a must-have for any watch-lovers. And it's very easy to operate with.
Not just that, you'll love its structure as well. Because it's made of long-lasting and solid plastic which will run in the long service. Also, due to its lightweight design, it's easy to carry around anywhere you want.
This demagnetizer can swiftly and conveniently demagnetize tools. And within just 10 seconds, you'll get to repair your watch just as before.
All you have to do is put your timepiece on the demagnetization area that is floating about 2 cm above. And then hold the red button for at most 10 seconds.
After holding the button for a while, release it gently. Within the expected time, the degaussing will be finished. However, you can repeat the task a few times if you want. And then finally you'll get your desired service.
The Paddsun watch demagnetizer is another inclusive demagnetizer that will get the job done efficiently. It is a multi-tasking tool that can demagnetize watch screws, movement parts, and tools. Also, it assists in the repairing of blockages of quartz watches.
Moreover, it comes with compact and lightweight features. Therefore, these features have made it an easily portable tool. Wherever you travel, you can always carry this convenient appliance with you.
Further, you'll love the easy functionality of this device. You just need to place the magnetized watch on the flux region. And then press as well as hold the red switch for 5 seconds.
However, remember to connect the power supply while using this tool. While using this device, the elements in the degausser will roll over several times. Finally, when the degaussing will be complete, you can unplug the power supply.
What's interesting is, it will take very few seconds for the whole process to be finished.
Whether it's quartz or a mechanical watch, the demagnetizer from the IT family can fix it efficiently. You will love how the watch performs after using this device. And that too can be done with less effort and in a short period.
However, this device can be used to repair screws and moving parts of a watch. It's very common for the watches to work inaccurately if they encounter a strong magnetic field. But no matter how much strong the field is, this device can easily repair the magnetized watch.
Anyhow, this device weighs only 258g. This feature has helped this tool to be portable and convenient. And its construction material has made it a durable one too. So, if you are a professional, you can undoubtedly rely on this tool for the long run.
Although this equipment is easy to use, you need to check out its plug whether it's compatible with your workspace or not. Because its electrical plug is made for use in the United States. And voltage or outlets might vary internationally. But don't worry, a converter or an adapter can easily solve this issue.
Get an excellent experience with the BQLZR watch demagnetizer. Whether it's a mechanical or a quartz watch of yours, it is compatible with both. And you will love how quickly this tool operates.
You can efficiently and securely demagnetize the equipment like a screwdriver, tweezers, etc. And it will safely assist you to get rid of the blockages from your favorite quartz watch. Therefore, you can rely on its functionality.
However, this tool may be small in size but you will be surprised at its powerful operation. Also, its maneuverability feature has made it a go-to tool for every watchmaker. So, carrying this compact tool won't be a problem at all.
What's more, this device comes with a two-pin US design. Also, to indicate the successful operation, it includes a red indicator as well. And to use it, all you have to do is place your watch and press the button as well as get a grip on it for a while. So, you can see how easy it is to use this tool without any hassle.
Another watch demagnetizer that you would want to get your hands on is from the MOSKOS brand. This tool is perfect for repairing both quartz and mechanical watch. And you'll love its simple configuration as well.
However, the body of this device is made of metal which makes it durable. So, it won't get bent easily. Also, as it weighs only 8.8 ounces, carrying it anywhere won't be a problem for you. Hence, portability and longevity are the common features of this device.
Furthermore, you'll love that it's very easy to operate. Just simply put the watch on the flux region. After that, press the red button and hold it for 5 seconds. And that's all it takes to get the job done.
Anyway, you might want to check its plugs before using it. As the electrical plugs are made to use in the US, you will need a converter or adapter if you take it outside the US.
Get your magnetized watch demagnetized efficiently with the OTOOLWORLD watch demagnetizer. And apart from your watch, this can be utilized for other tools such as screwdrivers, tweezers, or screws as well. You'll love how this device operates simply.
To get the job done, press the red knob and keep holding on to it. At that same time, place your timepiece 2 centimeters on the flux area. Continue moving in the same orientation until no magnetism is seen.
However, remember to keep the power on while doing the task. Also, remember to use an adapter if you are not using the device within the US. Because its plugs are only designed for operating in the US. And voltage, as well as outlets, may differ in different countries.
What's more, this device comes with a compact size and sturdy construction material. And it weighs only 5.6 ounces. As a result, carrying them anywhere won't be an issue for you.
This is another standard watch demagnetizer from EURO TOOL that will do the trick. It not only will demagnetize your screwdrivers and watches but also will magnetize your tools. So, you can get both of the services from this single device.
Anyhow, the device comes with an elevated power-to-weight ratio and is protected by a non-breakable polymer casing. It's a 120V AC periodic kind with a 1-1/2″ by 3″ aperture and 300 watts of power. Therefore, it's a must-have item for any workshop.
However, to demagnetize your tools with this device, you need to keep the demagnetized section within the housing aperture, in the center.
After that, push a button, then carefully pull the part away from the housing aperture in a linear fashion for about three feet. Try to maintain the part aligned with the opening.
On the other hand, to magnetize your tool, place the portion to be magnetized within the housing aperture and against the side. Then press and hold the knob for 4-5 seconds before releasing it.
Save your money and time with the watch demagnetizer from Aebor. Because this budget-friendly device will help you repair your tool at home. And you won't even have to worry about taking any professional help at a high cost.
What the good news is, this device comes in a compact size as well. Moreover, it weighs only 8.4 ounces. Therefore, you can also make it your travel buddy anywhere you want.
However, the device features an excellent long power cable. Also, it introduces a very simple yet practical design. It is made of sturdy plastic material. So, you can expect long-term service from this device.
The utilization of this device is very easy as well. You just have to place your watch or parts on the demagnetization region of about 2 centimeters aloft the fingers. And then press the red button keeping the plug connected to the power. After waiting for 5-10 seconds, you can release the button as well as unplug the cable.
Great for versatility and durability, the Voluxe demagnetizer is loved by many. Its standard construction material is sure to serve in the long time use. So, you can undoubtedly rely on this device.
Moreover, this tool is suitable for most watches of any size because of its unique design. Therefore, you don't have to worry about whether your watch will fit into this device or not. Also, it's really convenient as well for its portability and lightweight features.
However, you'll love it's easy usage process. You just need to connect to the power and press the green knob. You also have to slowly and carefully glide the watch back and forth from one side to another. Keep doing the process for about 5 seconds.
In further, if your watch or parts are highly magnetized, then you can repeat the same method 2 to 3 times until it's completely demagnetized. Therefore, as this device is very easy to use, even a typical person can use it effortlessly.
Finally, this is a remarkable watch demagnetizer from Garosa that works effectively on magnetized watches as well as other tiny appliances. Therefore, it's been the first choice for any professional or regular person to repair their watch.
This demagnetizer comes with many features to fall in love with. The compact design and portable characteristics are some of the ones that people love about this device. Not just that, as the tool is made from standard materials, it ensures long service life.
So, one can use this device for many years if it's kept and maintained properly. People also love how easy it is to use.
You just need to connect the power source and place the magnetized parts or watch 2-3cm aloft the demagnetization area. After that, push and retain the red button knob with your finger. Then, slide the object back and forth on the demagnetizer multiple times, and demagnetize all components.
However, the device comes with a compass as well. And it helps to examine whether the watch is magnetized or not.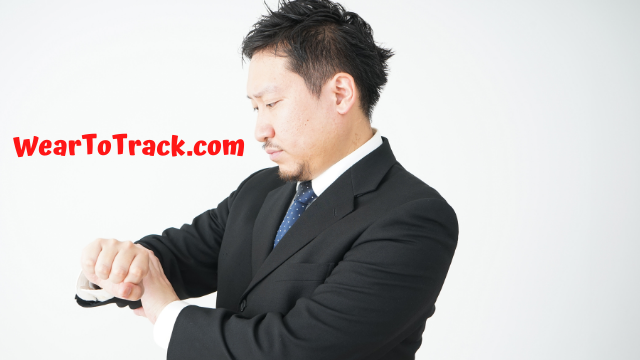 What To Look For Before Buying The Watch Demagnetizer?
With the advancement of technology and invention, one can find varieties of demagnetizers in the market. So, getting the best watch demagnetizer can be quite tricky.
But if you keep in mind a few of the important features before buying one, you might end up finding your desired one. So, let's look at those features briefly.
Construction Material
Look for the material that the device is made of. Some are made of metal, while other devices are made of plastic materials. However, just opt for those that are sturdy, not easily dented, as well as durable enough. As a result, you can expect long-term service from those.
Compact Size
If you are one of those who has to travel a lot but also want to keep your tools maintained, then compactness is a must for you. Because you wouldn't want a giant repair device to carry around right? Therefore, look for something that comes in small yet effective enough to perform your task.
Easy to Use
You will certainly prefer the easy usage of your go-to companion. After all, everyone loves to get their job done smoothly. So, before buying a demagnetizer, check whether it comes with a user manual or not. And whether you would be able to do it on your own easily.
Portable
If you intend to carry around the demagnetizer often, you also need to look at how much it weighs. Because a weighted device is hard to carry. Therefore, opt for a portable one.
Compatibility
You need to check the compatibility of your demagnetizer too. Test whether it's compatible with your timepiece as well as with other tools or not. Some demagnetizer works for magnetized tweezers and screwdrivers as well. So, getting all these advantages in a single device can be beneficial for you.
Budget-Friendly
Budget is also an important issue to consider before buying a demagnetizer. And not all high-quality devices should be necessarily expensive. So, look for the top-notch watch demagnetizer that not only suits your budget but also gives you the best experience.
Frequently Asked Questions [FAQs]
In this section of the article, we are going to answer some of the most commonly asked questions regarding Watch Demagnetizer.
How To Demagnetize A Watch Without A Demagnetizer?
Answer: You simply have to expose your watch to an unusual magnetic field. The magnetic moments in the metal components will then become uneven, and thus they will be demagnetized as a result.
How To Demagnetize A Watch At Home?  
Answer: The best method to demagnetize your watch at home is simply just buy and use a demagnetizer and follow the instruction. 
Can Rolex Get Magnetized? 
Answer:  Magnetic fields can influence any mechanical timepiece. However, most modern Rolexes can now survive fairly powerful fields.
Can A Phone Magnetize A Watch?
Answer: Yes, mobile can magnetize a watch.
What Is The Speed Of A Magnetized Watch?
Answer: Magnetized watches run poorly and it may result erratically, quickly, or might stop the watch to work if the magnetic force is quite strong.
Conclusion
Lastly, we have reached the end of this article. So far we've known some of the best watch demagnetizers of the present time. And it's a very common phenomenon for watches to be magnetized.
Fortunately, the solution is inexpensive, simple to implement, and a valuable addition to any watch expert's toolkit. I hope this article will be useful to you.
Here is a related article that might interest you on Top 15 Best Quartz Dive Watches In 2023.
As a professional trainer and a gadget lover, I've spent a lot of money and time buying wearable activity trackers, smartwatches, and gadgets, and checking them out. My site is focused on helping you with your activity tracking and smart technology journey. I try to provide the most helpful updated content on this subject. Hopefully, you will love my blogs and be a regular around here.