Are you looking for perfect safe choices with certain properties to secure your valuables and watches? Are you worried that these significant things of yours will be damaged or stolen?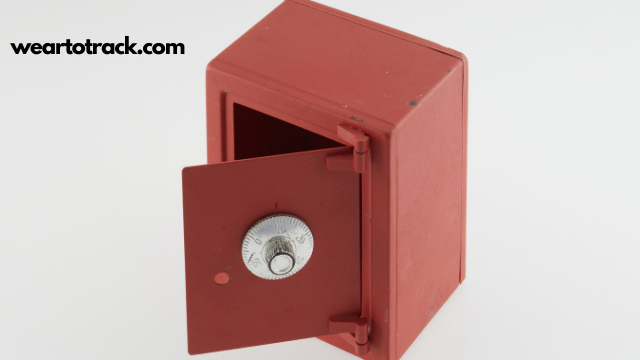 There is always an uncertainty about retrieving or replacing your damaged things. Although some of them can be retrieved, it will be a hassle. That is why the concept of safes is getting more and more popular nowadays.
If you are interested in safes, then this article will give you an idea about a variety of watch safes including an overall list of them. Now, let's get to know some interesting facts about the best watch safes.
Also, make sure to check out my post on the Best Watch Demagnetizers To Demagnetize Your Watch In 2023.
Benefits Of Watch Safes And Watch Winders
A watch winder or watch safe is a gadget with an automatic electrical rotor. Automated watches have a minimal power backup. The backup is determined by the watch brand and the type (motion) deployed. So, if you don't wear them and don't wind them up, they'll run out of energy in 2 or 3 days.
Whenever your watch malfunctions, you must wind it up and adjust the time. If your watch contains extra features (such as dates, lunar or annual calendar display), adjusting them might take a very long time and need specialized expertise. This task can become very simple if you have an idea about watching safes or watch winders.
Some safes do not have any rotor attached to them, but they provide some special features (like fire resistance, gun safe, waterproofing, etc) that can be very useful for your watches and luxury items.
So, you need prior knowledge about luxury watch safes and watch safes to decide which one meets your requirements and preferences.
Why Do You Need A Watch Safe?
For protecting your valuables, watches, and other meaningful things, a safe is a must. If you own some automatic watches, you need to take care of them even when you're not using them. Otherwise, they will malfunction or stop working at all.
You can just keep your watch in a winder box and forget about checking whether it is working or not. Isn't it amazing?
Watch safes are very beneficial to protecting your precious watches be organized and kept maintained. Let's see some more reasons for using the best watch safes-
Provides a base for holding the watches
Applicable to all types of bracelets both for men and women
Secure movement prevents collision or damage issues
Ensures the automatic watches are working properly
Gives ease of mind that your valuables are secured
Best Watch Safes Review: Our Top 10 Picks!
There are a lot of watch safes available on the market. As there are a lot of options, do not get confused easily. You need to research a little bit before coming to any conclusion.
Here, we are going to present to you some of the best watch safes that will help you make up your mind.
This fire-resistant security safe with an electronic keypad can protect your belongings from not only fire but also theft. It holds a record of fire protection at 1200 degrees Fahrenheit for almost 20 minutes.
The programmable part of the safe allows you to have easy access to the system as well as provide a backup key in case of an emergency.
It has a good reputation among its users. It comes in several sizes such as .5 cubic feet, .7 cubic feet, .83 cubic feet, 1.24 cubic feet, 1.52 cubic feet, 2.1 cubic feet, etc. The lock also facilitates two different choices, one is a keypad lock and another one is a fingerprint lock.
However, the safe weighs almost 90 pounds and has a durable construction of alloy steel. You can adjust the storage space by simply adjusting the shelves.
The SentrySafe has the reputation of enduring 1 hour at 1700 degrees Fahrenheit to protect your belongings and a 15 feet fall during a fire. It also protects under 8 inches of floodwater. This water safeguarding can be extended up to 24 hours.
There are 6 live-locking bolts that you can activate by setting a digital combination. This safe has some very interesting features including interior lights, organizers, drawers for documents, a high-quality hinge bar, and many more. There is also a secondary locking for providing an additional and strong security system.
Another important thing that you will get is four top-notch AAA batteries with a lifespan of 8 to 10 years. Without it, using rechargeable batteries is not good for long-term use.
One of the remarkable features of the Paragon digital safe is, it can be installed easily in between walls or behind paintings. Although the safe is hidden, it is large enough to accommodate all your things.
You can be well assured that all your valuable documents, jewels, heirlooms, or bonds are safe and secure.
The digital locking system provides two locking modes- master and guest modes. The codes are about 3 to 8 digits long and contain a mechanism to handle the forgetting of codes.
It consists of ⅛" thick alloy steel and needs four AA batteries to work properly. The automatic lock initiates the alarm for 20 seconds if three consecutive wrong passwords are given.
The alarm will ring for 5 minutes after three more inaccurate entries to alert you about any unwanted access.
Cheopz safe watch winder was designed to provide the wonderful relaxation and ease of knowing that your fine watches and valuables are safe. It is developed to address the demand for storing 12 pieces of watches or jewels in a guarded container with an eye-catching design.
It is mainly constructed with a solid steel body that has a glass window. The glass is also explosion-proof. There are hinge bars, bolts, and intelligent alarm systems that can tackle any unauthorized access.
The use of an LED touch panel and LED motion-sensing lights inside the compartments makes it even more attractive.
The electronic lock present in the system is programmable, so you can set up your password to access it. Again, for personal access, you can use Mifare cards with custom digital codes.
The SentrySafe security is quite similar to the previous one. But it has some differences from Sentrysafe SFW205GQC. You can also set the programmable digital combinational codes.
The fire protection it can give is up to 0.5 hours at 1400 degrees Fahrenheit. It has also a special quality of providing safety from gunshots.
The water resistance property can last up to 72 hours and is about 12 inches of water. This can protect your valuables such as expensive accessories, watches, bonds, and other documents.
If you are looking for a safe that can provide you with more water protection than comparatively better fire safeguarding, then this can be an ideal choice for you.
Overall, there are 5 live-locking bolts and 4 deadbolts in solid steel body construction. You need extra four AA batteries with an expiration date of 8 to 10 years here instead of AAA batteries.
Leader Watch Winders safe is one of the best watch winder safes. It is most adored for its classy and elegant approach containing a black-mirrored front, brown leather finish, and a backlit digital keypad.
The lock is equipped with an electronic code and two locking bolts. Many watch variants are compatible with its uniquely customized winder rotors containing 15 possible spinning methods.
The LCD monitor is used for defining all the features for better visualization.
Every turning rotor is separately configured and can be established for either of the 15 spinning procedures offered. The details regarding the above-mentioned spinning program are shown on the constructed LCD.
The interior of the winder safe is also as attractive as the exterior. It consists of a polyurethane holder that is suitable for any kind of straps or bracelets. When you open the door, the interior backlight is switched on automatically.
The watch box has 12 slots for luxury watches that work as an organizer. Hence, it is ideal for both small and big watches.
The watch box is constructed using engineered wood, felt and wood along with a glass display, plush velvet lining, and carbon fiber finish. These elements give this box a sleek and elegant outlook. This will last you for years protecting your precious belongings.
It is designed to store, preserve, and exhibit even the largest of watches. It can accommodate your high-end watches, as well as wristbands, necklaces, earrings, tie hooks, brooches, ties, and other embellishments, making it the ideal watch holder and jewelry box for both men and women.
This secured watch box complements a classic approach with a carbon fiber finish and gold metal embellishments. These watch cases, which can be customized to complement any design, bring luxury to any vanity, bathroom, or bedroom.
The BlumSafe watch winder wall is a modular drawer-based safe. The locking system is quite versatile here. It includes an advanced optical fingerprint lock, a key lock, and a digital combinational code lock.
You have to install it in the cabinet or a wall. The requirement of depth for this safe is almost seven and a half inches.
You have to make sure that there is enough space for its installation. Otherwise, for standard wall measurements, you need to buy a BlumSafe frame for serving the purpose.
It also comes in with all the necessities such as plugins for winders, bolts, access codes, backup key access, and guidelines. Both the uninterruptible power supply for winders and batteries for interior lighting are also included with your Blumsafe. It will take some time to assemble and install.
If you leave the door wide open, an alarm will ring. It has adjustable shelves, optimizable storage facilities, and many more.
The GAOZ safe is suitable for safeguarding your valuables such as cash, jewels, diamonds, important documents, and papers. Its alloy-steel body is constructed in such a way that it can protect any valuables inside it.
The safe has three compartments. Two of them are visible from the outside and one is hidden inside the comparatively larger counterpart.
Again, the mounting bolts are in the order of two and three in the two parts. You can open the hidden part using a manual key.
To reduce the risk of deterioration, the internal base is covered with soft fabric. It also gives the interior a chance to protect things from scratches or other types of damage.
You have to place the safe in a secure position (for instance on a wall, floor, or behind a painting) for better protection.
This safe is convenient for both home and office. At home, it can be used to secure ancestral jewels, watches, heirlooms, and important property papers.
And in office, it can be used to protect significant deal papers, power of attorneys, bonds, shareholders secret information, company's policy, etc.
The Watch Winder Smith's Bamboo Watch is one of the best watch winder safes available on the market. It is getting more and more popular for its handcrafted damp-proof bamboo housing and durable glass top. The appearance of this winder box easily attracts people.
Apart from its excellent outlook, it provides some very special features to its users. The features are constantly upgraded. And the service policy of that watch is also appreciable.
The slots for watches are designed in such an efficient manner that it fits four standard watches with a diameter of 43mm or less, avoiding them from colliding and the lid from contacting the watch face.
Watch spinners have four independent switch modes. It also has an automated direction of rotation to accommodate diverse watch winding demands.
As there is no magnetic content used in the internal structure of this safe, it protects your automatic watches from magnetization.
What To Look For Before Buying Best Watch Safes?
Learning about the basic requirements before buying any product is a prerequisite. Buying watch safes is not exceptional. You should know exactly what to look for or have a brief idea before buying it.
Although there are many categories including best luxury watch safes, watch winder safes, and many more, the main concept for finding the best watch safes remain the same. Let's look at these knowledge requirements in the section below.
Organization: A safe not only protects your valuables but also keeps them organized. Rather than searching for your things everywhere, you can keep them protected and organized in a safe. So, before buying any watch safe, check the slots and storage whether they provide you with enough organization facilities.
Flexible Layout: Some safes come with adjustable drawers and programmable facilities. Some even come with several key systems providing you with better security in case of emergency. So, a flexible layout is another tuning that you need to check before making any decision.
Optimization: Rather than taking a large space to protect your valuables, a safe can give you more optimized space to do the same. Make sure to check all the options available in the market before buying your safe.
Simple Installment: A complicated safe installment repels the users. The hassle to install it makes them unwilling to use it. So, a simple yet secure safe installation is more appreciated.
Special Features: Some safes provide fireproofing, water resistance, gun safeguarding, watch winding, and many more. Before buying, make a list of your requirements of features, then study a little bit. It will enrich your knowledge and eventually you will be benefitted.
Frequently Asked Questions ( FAQs )
Now, you may have some common questions regarding the watch safe. And here are the answers that will surely remove your confusion.
What Kind Of Watches Need The Use Of Watch Winders?
Ans. Automatic watches that you do not wear on a regular basis require the use of a watch winder. Usually, these types of watches do not need batteries or manual winding. A watch winder replicates the motion of your wrist to wind the watches and helps them to work properly.
Is Buying A Single Watch Winder A Good Idea?
Ans. If you only have one or two automatic watches, then buying a single watch winder is a good option. Typically, all the watch winders have several slots for watches.
For Fully Automated Watches, What Is The Best Watch Safe?
Ans. There are many options for this question. One of the best watch safes choices contains both a safe and winder inside the safe. For example- the Cheopz safe, BlumSafe, etc.
Can I Put My Watches In A Safe?
Ans. The decision is up to you. But if you decide to put your valuable watches in a safe, make sure the environment inside the safe is dry. Use wardrobe desiccator or silica gels for serving the purpose.
Conclusion
An urge to protect what is important to an individual is common human nature. A person may have something in his possession that is valuable to him. In such cases, a safe is the first and foremost choice.
Hopefully, this article will help you get an idea of some of the best watch safes. If you are thinking about buying one, go get yourself one.
Here is an article on my website that you must read, its about How To Start A Watch Collection On A Budget?
Best of luck!!
As a professional trainer and a gadget lover, I've spent a lot of money and time buying wearable activity trackers, smartwatches, and gadgets, and checking them out. My site is focused on helping you with your activity tracking and smart technology journey. I try to provide the most helpful updated content on this subject. Hopefully, you will love my blogs and be a regular around here.