Apple Watch is one of the most accurate smartwatches in the world, but today's question is: How Accurate is Apple Watch on Treadmill? Let's find out.
Apple Watch is known for its accuracy, and it's certainly true for many cases.
However, when it comes to Treadmill, almost all smartwatches fail to accurately track the run, and Apple Watch is no exception.
So, if you use your Apple watch to track your run on Treadmill, then there are great chances that you are getting wrong readings. Luckily, there are some tips which you can do to improve accuracy.
Here is a related article that might interest you on the Best Apple Watch Running Apps For Intervals & Splits.
Let's take a look at them.
How Accurate Is Apple Watch On Treadmill?
In 2023, the researchers conducted an experiment where they asked the runners to put on the fitness trackers from different brands and run on the treadmills.
More than 118 runners participated in this experiment, and the result was that the most smartwatches shown great deviation from the original distance, and they were inaccurate.
Apple smartwatch performed relatively better than other smartwatches and showed the inaccuracy of 1%, but it was also inaccurate.
The Apple Watch Series 3 was the most inaccurate, and it showed that the runner ran the marathon (42.2 Kilometers), but in reality, the distance was only 36.7 kilometers.
This experiment clearly shows that when it comes to Treadmill, almost every smartwatch, including Apple Watch, fails to track accurately. You can check my guide, "Best Fitness Trackers & Foot Pods for Running on a Treadmill," where I have discussed the results of this experiment in detail.
How Can I Make My Apple Watch More Accurate On Treadmill?
If you want to make your watch more accurate on Treadmill, then you will have to calibrate your smartwatch.
Why is Calibrating your watch important? It's very important because when you calibrate your Apple watch, it means that you train your watch. You walk or run at your natural pace and then watch use this data as a reference for other runs & workouts.
For example, if you have calibrated your Apple watch for your walk and you completed the 1-kilometer distance in 20 minutes. Apple will use this data and other data such as your calories, heart rate, and other data as a reference point.
Now when you go for a walk again and let's say you complete 1 kilometer in 10 minutes. When the watch matches the data with calibrated data, it will know that there is some discrepancy, and that's why it got the inaccurate results. It will also do some measures to correct the data as well.
Can I Calibrate My Apple Watch On A Treadmill – How To Do It?
Now the question is, how can you calibrate your Apple Watch on a treadmill? Is it possible? Well, I reached out the Apple customer support, and they told me that, yes, it is very much possible. The whole process is pretty the same, but there are a few changes, so keep reading.
So, now the question is how you can calibrate your Apple Watch? You can do it from settings, but first, make sure that "Motion Calibration & Distance" is turned on. Here's how you can check it.
Go to the settings of your iPhone
Find "System Services" and tap it.
Find "System Services" and tap it.
That's it.
Once you have turned on the Motion Calibration & Distance, then you can move on to calibrating your Apple Watch.
Get on the Treadmill
Open the workout app and start the indoor run if you are going to run on a Treadmill or indoor walk if you are going to walk on the Treadmill. Also, tap three horizontal dots icon before starting.
Start the workout and keep doing it for 20 minutes. It's to ensure that apple watch collects enough data to use it as a reference point for other workouts.
After 20 minutes of walk, the Apple watch will be calibrated for your treadmill run, and you can start using it to accurately track your run. Obviously, the readings won't be as accurate as of the Foot Pod, but it will be much better than before.
Pro Tip: When calibrating your watch, make sure to move your hands naturally as you normally move.
Best Treadmill App For Apple Watch Reviews
When it comes to Treadmills, most running apps fail because they are not designed for a treadmill workout.
So, if you are looking for the best Treadmill app for your apple watch, then get the app that works flawlessly with the Apple watch. I have picked these treadmills apps after extensive research. Let's take a look at them.
If you are into running, then you are probably aware of this app as it is considered one of the best running apps out there. It also performs really well on Treadmill as well, and you can use it to track your runs.
It also comes with the Apple watch, which is not as refined as the smartphone version, but it can get the job done. You can simply keep your iPhone in your bedroom and use the Runkeeper apple watch app to track your run or walk.
Nike Rub Clun is another very popular running app that can help you track your running & walking sessions on Treadmill. It also comes with the Apple Watch app so you can install it on your apple watch and use it to track your workout.
On top of that, it comes with some excellent resources such as global & custom challenges, Audio guided runs, and personalized coaching plans, which can help you get into shape or stay fit.
Aaptiv is one of the best apps for Treadmill, and it comes with tons of great features. For starters, you get over 2500 music-driven, trainer-led workout sessions, which you can use to stay motivated.
Also, it offers comprehensive features for a treadmill workout. Before the workout, you can set things such as peak speed, peak incline, estimated distance, and music style in the app, which can be pretty useful. If you are looking for the best.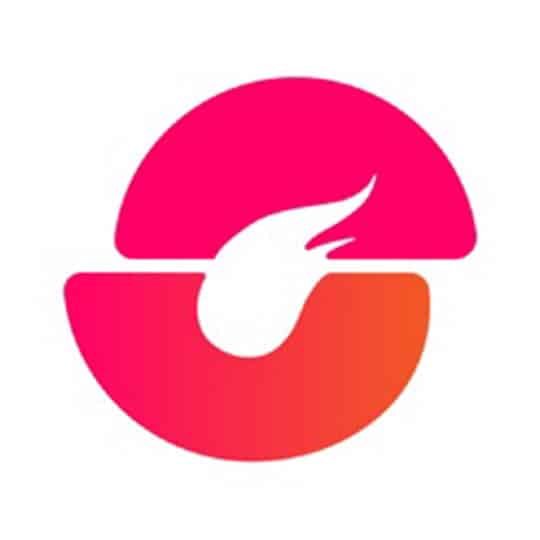 STUDIO is another very popular treadmill workout app that comes with guided videos for your workout. It's a great app for those who are new to the fitness world, and they are looking for guidance to achieve their goals.
The app covers almost everything, such as stretches, HIIT, treadmill run, and more. STUDIO also offers the Apple Watch version, which you can install directly to your watch and use it from there.
Why Is The Distance On My Apple Watch Different Than The Treadmill, And Which One Is More Accurate?
Before we jump to the conclusion, let's take a look at the source of information for both Treadmill and Apple Watch.
When it comes to Apple watch, it uses the data from its sensors as well as your private to determine your distance and other data. On the other hand, Treadmill uses the number of rounds of the belt to determine the distance.
So, when it comes to accuracy, the data collected from the Apple Watch is more accurate as compared to the data collected from the Treadmill. Why? Because the Apple watch is using more sensors and your personal information to determine accurate data and eliminate any false data based on your calibrated data.
Conclusion
Apple Watch is undoubtedly one of the most accurate smartwatches in the world, but it's not very accurate when it comes to Treadmill. You can use the mentioned tips to improve the accuracy of your Apple Watch, but still, the data won't be very accurate because when you run on a treadmill, Apple watch can't take advantage of GPS, which is the defining factor here.
So, what can you do to improve the accuracy? If you don't want to compromise on the accuracy of your treadmill workout, then you can get a Foot Pod.
It's a very handy, little device that can boost the accuracy of your workout to the max level. If you are interested in learning more about the Foot Pods for Treadmill, then you check my guide, where I have discusses the Foot Pods in general and the best foot pods for Treadmill.
If you have any questions, please let me know in the comment section below. Also, feel free to visit the website for more useful guides.
As a professional trainer and a gadget lover, I've spent a lot of money and time buying wearable activity trackers, smartwatches, and gadgets, and checking them out. My site is focused on helping you with your activity tracking and smart technology journey. I try to provide the most helpful updated content on this subject. Hopefully, you will love my blogs and be a regular around here.