NFC or Near Field Communication is a modern technology that allows you to do a lot of things, including payments and share data.
If you have just learned about NFC and want to know if you need NFC on your Phone or Smartwatch, this guide is for you.
Here is a related article that might interest you on How To Test If The NFC Is Working On My Smartphone Or Smartwatch In 2023?
In this guide, I will tell you why it's important to have NFC on your Phone or Smartwatch and how important it is. Let's get started.
What is NFC?
Let's start with the basics first. Near Field Communication or NFC is a short-range wireless technology that allows the two devices to share data in a secure way.
This technology comes with a very short-range communication spectrum, and both devices need to be a few inches distance to successfully transfer data.
Do I Need NFC On My Phone Or Smartwatch?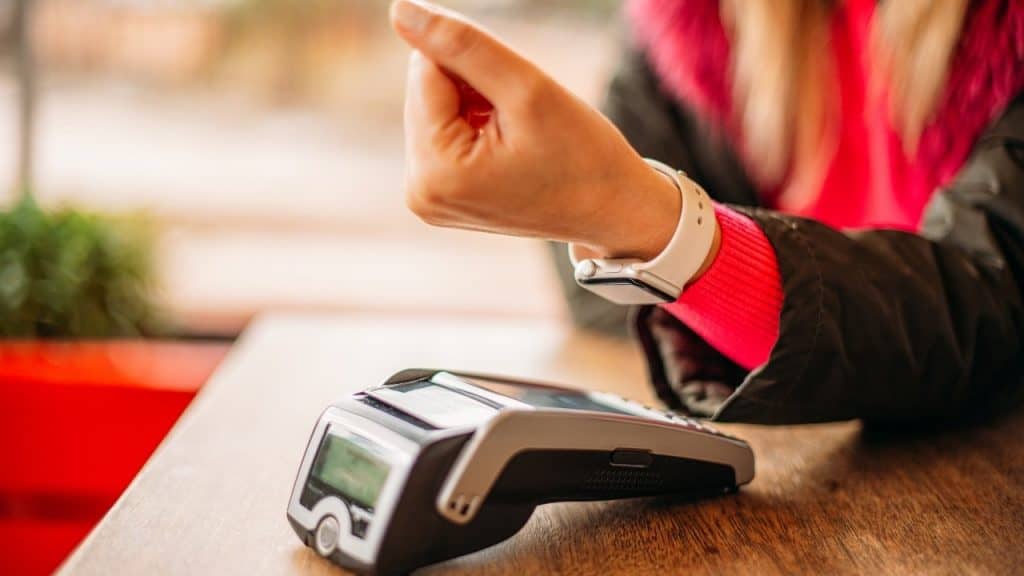 NFC is a technology that will stay around for a long time, and if you want to use all NFC-related products, it's important that you have NFC on your Smartphone or Smartwatch.
Also, NFC has been adopted by major companies, and most modern smartphones and Smartwatches come with NFC.
5 Reasons Why You Should Use NFC On Your Phone Or Smartwatch
NFC is a very popular technology, and it can help you in different ways. In this section, I will share the 5 major reasons why you should use NFC on your Smartphone or Smartwatch.
1. Cashless Payments
Let's start with the first and most important reason why you should use NFC is the Cashless Payments. These days we have many reliable online payment systems available such as Google Pay, Samsung Pay, and Apple Pay which use the NFC technology for cashless payments.
The best thing about these online payment systems is that they are way secure than your debit card payments. When you pay with your Debit Card, the terminal gets your Debit Card information which can be misused.
However, when you use the Online Payment System, the system only shares a temporary token that can only be used for a certain transaction. It's also important to note here that the system never shares your Debit Card Information which makes the Cashless payments secure.
2. Door Keycard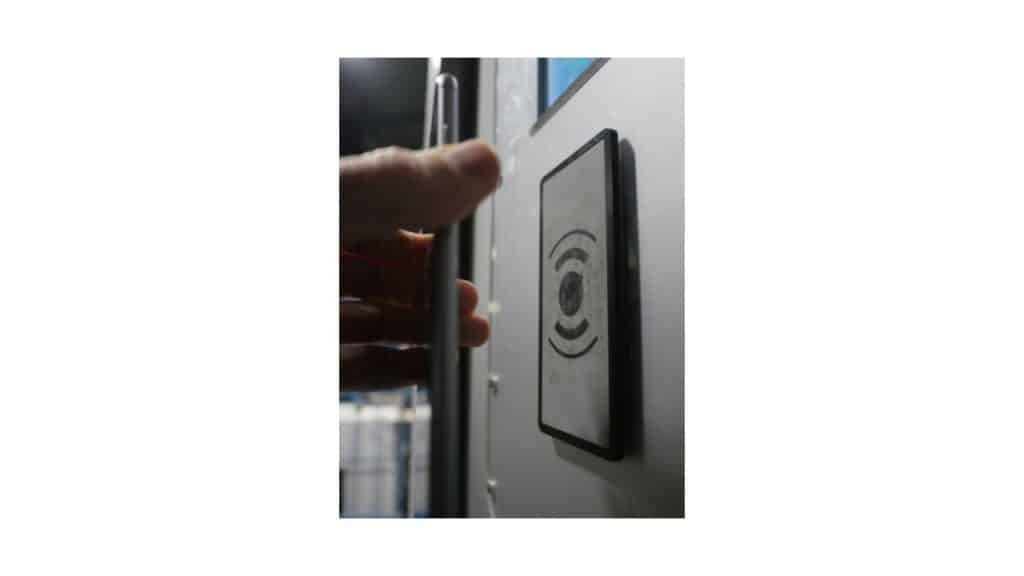 Another great benefit of NFC is that it can be used as your Door Keycard. Most modern hotels use NFC technology on their locks which allows the guests to get into their rooms while using the NFC Card.
However, if you have NFC on your Smartphone, you can add the keycard information on your Smartphone and then use your Smartphone to get into your room.
Similarly, many events use the NFC Entry passes, and if you have the NFC-enabled Smartphone, you can store that pass into your Smartphone and get hassle-free entry to the event.
3. Transport Pass
If you are a frequent traveler of public transport, you can get yourself a pass and then store that information to get access to the station.
Many transport companies around the world, including China, UK, and Germany, use the contactless pass system, which allows the passengers to get access to public transport.
4. Sharing Contact Cards
NFC Contact cards are pretty common these days, and many businesses have shifted to NFC Contact Cards because they are more environmentally friendly.
If your work involves a lot of networking, then you can use your NFC-Enabled Smartphone or smartwatch to get contact information and increase your network.
5. Loyalty Cards
As NFC is becoming popular, more and more businesses are using this technology to rewards their customers.
Many companies have introduced NFC-Supported loyalty cards, which can be used to get heavy discounts.
In the Future, Loyalty Cards will become very popular, and if you have the NFC on your Smartphone or Smartwatch, you can use your loyalty cards to get a great discount.
Frequently Asked Questions [FAQs]
For your further inquiry, you may check out this section of the article. Here, we will answer the most common questions regarding "Do I Need NFC On My Phone Or Smartwatch?"
Do You Really Need NFC On Your Phone?
NFC is modern technology, and if you have it on your Smartphone, you can use it for cashless payment and a lot of other things.
Should NFC Be On Or Off?
NFC is a pretty secure technology, but still, I recommend that you keep the NFC turned off when you are not using it. In this way, you will be able to protect your Smartphone from a variety of threats.
What Is The Use Of NFC In Smartwatch?
NFC-enabled Smartwatches can be used for a wide range of purposes, but mainly they are used for cashless payments. If you have a Samsung smartwatch, you can use Samsung Pay for cashless payments. Similarly, you can use Apple Pay on Apple Watch for payments.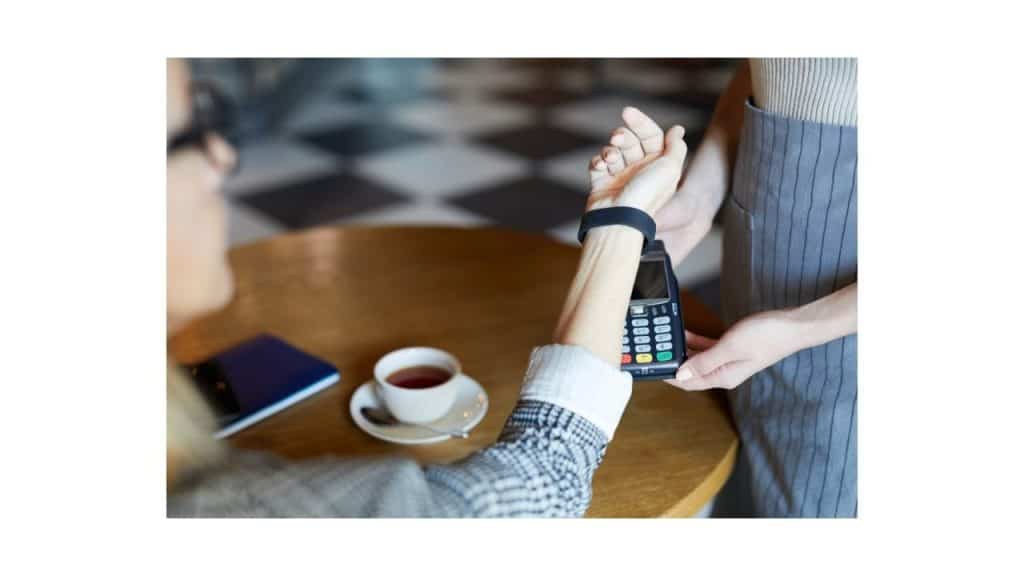 Is NFC a Security Risk?
No, NFC is a pretty secure technology, and it only works within a few centimeters of proximity which makes it a secure technology. However, I would still recommend that you keep the NFC turned off when you are not using it.
Is It Safe To Pay With A Smartwatch?
Yes, it is completely safe to pay with a Smartwatch. However, there are some risks that I explained in my guide. If you are interested, check this guide where I have discussed the topic in detail.
Does NFC Drain Your Battery?
Like any other features, NFC also uses the battery power to function, and if you keep it turned on all the time, it can cause battery drain. So, make sure that you turn it off when you are not using it.
Is NFC the Future?
NFC is a pretty reliable and secure technology that you can use for payments, data sharing, and other purposes. Also, it's being adopted at a great rate, and according to one estimate, there will be over 1.6 billion NFC-Enabled devices in 2024. Considering the popularity and adoption rate of NFC, it's safe to assume that NFC is the Future.
Conclusion
That's all, folks. In this guide, you learned why you need NFC, and I also share the 5 reasons why you should have NFC on your Smartphone or Smartwatch.
I also answered some FAQ which will help you understand the importance of NFC. If you have any questions, please let us know in the comments. Also, check this guide if you want to know if NFC can be used to Spy!
As a professional trainer and a gadget lover, I've spent a lot of money and time buying wearable activity trackers, smartwatches, and gadgets, and checking them out. My site is focused on helping you with your activity tracking and smart technology journey. I try to provide the most helpful updated content on this subject. Hopefully, you will love my blogs and be a regular around here.