With the prevalence of smartphones that can manage nearly every part of our lives, there's no denying that the tendency in technology is to squeeze more and more "connectivity" into ever-smaller packaging.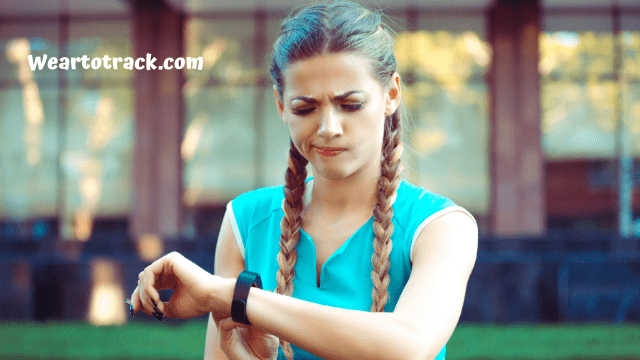 For many people, wristwatches have also become a lesson in technological redundancy.
When you ask a friend what time it is, they're just as likely to check their phone as they are to check their wristwatch. With the latest generation of smartwatches, all of that is about to change.
Read Also: The Best 10 Smartwatches Compatible With Google Pixel Phones In 2023.
What Are Smart Watches?
Smartwatches are digital watches that can do a lot more than your traditional timepiece. I am not talking about the calculator watch you used to have in elementary school. These are full-featured digital applications.
With Bluetooth headphones, Smart Watches can install apps and stream digital media such as audio tracks or radio broadcasts. Many of these watches have touchscreens, allowing you to use calculators, thermometers, and compass functions.
Because they lack an Internet connection, the majority of today's smartwatches aren't truly standalone gadgets. Many of the watches are meant to connect directly to other Internet-connected devices, such as your smartphone.
Internet access provides a smartwatch with a world of potential possibilities, such as message notifications, GPS navigation, and calendar synchronization, just like your smartphone.
Because the watch is connected to your phone via Bluetooth, it may let you make calls and send and receive messages.
Some Smart Watches are designed exclusively for athletes, allowing you to track lap times, mileage, and route. They could be used in conjunction with devices like a heart rate monitor or a cadence sensor. Sailing enthusiasts can track variables such as speed, wind direction, and wind speed with smartwatches made exclusively for them.
Here is a related article that might interest you on the Best 12 Smartwatches With An Oxygen Sensor (SPO2) In 2023.
Are Smartwatches Bad For Your Skin?
Many individuals are concerned about the safety of smartwatches and ask if they should use. Is it safe to wear smartwatches? In short, the answer can be Yes or NO. It all depends.
Many are concerned about their privacy and security, while others are concerned about their health. The broadcasts made by the gadget, such as Bluetooth, Wi-Fi, and cellular, have been connected to health issues. Despite the fact that the topic has gotten a lot of attention, there is still no clear proof.
Apps that include sensitive data and lack proper security controls are a common source of privacy concerns. True, however, the data on the devices is insignificant, which is something to consider.
Another issue to consider is personal security, such as driving while distracted by a smartwatch. This is a common concern as new technology is deployed. Using a smartwatch with a personal voice assistant can help you stay focused on the road by saving you from fiddling with your phone in specific situations.
In reality, wearing a smart or wearable watch is unlikely to be harmful to your health. In any event, any device that collects and transfers data, particularly over distant connections, raises legitimate safety and security concerns.
The most important conclusion should be that there are risks, particularly when it comes to the sensitive information your computer and cell phone manage. If you are concerned about the potential dangers, it may be best to avoid wearing these types of devices. You will also have to avoid cell phones and other information-based advancements.
Make sure to check out my post on Fitness Trackers Without Nickel And For Sensitive Skin.
Smart Watches Gives Skin Irritation
Some consumers reported rashes or allergy difficulties when wearing the fitness tracker a few years ago. Other brands have also experienced similar problems.
What is the purpose behind this, though? Everyone's skin is unique and will react differently to numerous stimuli. The straps on certain smartwatches are made of nickel. Nickel sensitivity causes skin irritation as a result of this. Similarly, some people tighten the band too much, causing irritation.
To avoid skin problems, wear the smartwatch loosely enough to allow it to slide back and forth. A silicone strap is also included with most smartwatches. If you are allergic to silicone, you may get an allergic reaction.
Fortunately, most smartwatches and fitness trackers let you swap out the bands. To avoid allergic reactions, you might get a new strap made of a different material.
Do Smartwatches Have The Potential To Cause Skin Cancer?
At this moment, there is probably little evidence to support this, but we do know that non-ionizing radiation emitted by wearables has been linked to a range of health problems, including an increased risk of cancer.
Electromagnetic hypersensitivity can cause neurological problems, as well as increase the risk of cancer and DNA damage.
Smart Watches have been connected to a wide range of health issues, including headaches and dizziness, as well as nervous system damage and the risk of miscarriage.
Researchers have also determined that the radiofrequency electromagnetic fields created by these devices are potentially dangerous.
Because they are used for lengthy periods of time and come into direct touch with your skin, smartwatch radiation and RF radiation from other wearable gadgets are a problem.
Although little research has been done on the long-term consequences of low-level exposure, there is abundant of evidence that short-term exposure to greater levels, such as those from cell phones and Wi-Fi routers, can harm health, so there is cause to be cautious.
Wireless headphones and earbuds, as well as smart glasses and headgear used for virtual reality games, produce radiation very next to your skull.
As a result, those who use such devices particularly children may be at risk for brain-related health problems, which have already been linked to extensive cell phone use.
What Can You Do To Protect Your Skin From Smart Watches?
Fortunately, there are measures you may do to protect yourself. Limit usage, don't wear devices next to your skin, block RF with shielding goods, or utilize something that neutralizes the effects of EM radiation are some of the remedies.
Limit Use: While it may not be appealing to quit wearing smartwatches entirely, even reducing the amount of time spent wearing them can help to lessen the risk of developing health problems. Consider taking it off at night when you're sleeping.
Don't Put Devices Next to Your Skin: This may not be practicable with fitness wearables, which rely on skin contact to obtain precise pulse and other measures. While you may keep your phone in a handbag, briefcase, or backpack, you can't do the same with a health-monitoring wearable device.
Why To Buy Smart Watches?
Smartwatch technology has progressed tremendously in recent years, and its popularity has risen as well. However, they haven't yet established themselves as must-have accessories
A smartphone is now the obvious choice if you need a new phone. The majority of people, on the other hand, still use traditional watches to tell the time.
Smartwatches allow you to access many of the capabilities that are available on a smartphone from the palm of your hand. They may be used to get notifications, make and receive phone calls, and access a wide range of apps.
They're typically equipped with advanced fitness trackers that can analyze every movement you make, and some of the apps are genuinely pretty useful.
You can use your wrist to call an Uber, keep track of daily to-do lists, and listen to audiobooks, for example. In reality, wristwatch apps exist for the majority of popular smartphone apps.
The newest models are likewise very trendy. And, with so many different faces to pick from, you'll never get tired of how they appear.
For more details on this subject, please check out this post that I published recently – 10 Affordable Smartwatches With The Most Features In 2023.
As a professional trainer and a gadget lover, I've spent a lot of money and time buying wearable activity trackers, smartwatches, and gadgets, and checking them out. My site is focused on helping you with your activity tracking and smart technology journey. I try to provide the most helpful updated content on this subject. Hopefully, you will love my blogs and be a regular around here.