For the new rumored release of the new Pixel 5(September 30), I have decided to bring you a list of 10 best smartwatches compatible with Google Pixel phones.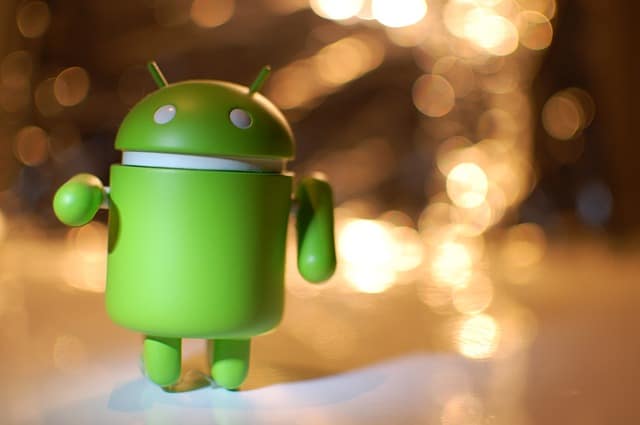 Wear OS is Google's Android operating system designed specifically for smartwatches and wearables.
It can be paired with mobile phones running on newer versions than Android 4.4and iOS version 9.3. Wear OS brings the Google Assistant feature and mobile notifications to your smartwatch.
Here is an article on my website that you must read, its about the Best Smartwatches & Smartphones With Google Assistant In 2023.
The OS supports Wi-Fi, Bluetooth, 3G, LTE connectivity in addition to a whole range of features and apps. During the first sixth months after its release, it was estimated that over 700,000 smartwatches were shipped, until last year about 10-50 million application installations were observed. In 2015, Wear OS accounted for 10% of the smartwatch market in the world, the number has increased many times today.
Best Smartwatches Compatible With Google Pixel Phones – Top 10 In 2023
Google's hardware manufacturing partners include ASUS, Fossil, HTC, Samsung, Huawei, TAG Heuer, and Mobvoi.
Through the Google Fit feature, users can track their heart activity, run tracking, calorie expenditure and much more. Using the Assistant users can complete tasks by just telling the Google Assistant, for example, sending messages, dialing contacts, making schedules, etc.
Technology is thriving and has now made its way to our wrists. In this world of smart technologies like Smart TV, smartphones and other gadgets, wristwatches are also in the competition.
These smartwatches are contemporary wristwatches that are installed with a touch screen interface backed by phone application for easy management.
These tech devices also sync with your phone and provide the facility of a phone. You can attend calls and make them while you are on-the-go.
Many companies are introducing new and improved versions of smartwatches every year, we've compiled a list of 10 best smartwatches available in the market which will sync great with your Google Pixel Phone.
This is a lightweight and comfortable yet stylish watch. The lightweight and water-resistant body make it ideal for water sports in addition to regular exercise. The smartwatch has powerful hardware that is compatible with both iOS and Android devices.
Its high-end design features a rotating digital bezel. The watch has top-end features with 39 workout modes, ECG and a heart-rate monitor.
A health app monitors your stress level and sleeps cycle.  Although the watch has limited compatibility with iOS for now but works great with Android devices like Google Pixel series and many more.
The watch is still more affordable than the Apple Watch, the price has hiked from the original watch and has shrunk its value compared to the competition. The price has increased and the new version does not deliver many new features when compared to the older version.
Huawei recently introduced its new range of smartwatches that have exciting features worthy enough to look into. The Huawei Watch GT is the best one in the new range. The watch has an excellent battery life of 30 days. Hardly any watch out there can compete with it when it comes to battery life.
The ultra-thin and lightweight body is also scratch-resistant. The GPS works great along with the heart-rate sensor, the watch makes your exercising and jogging more enjoyable. The high-resolution screen serves both as a smartwatch and a fitness tracker.
The GT feature keeps track of your exercise and general lifestyle. The primary apps include alarms, calendars, etc. along with Google Assistant help with reminders of important meetings and events.
This smartwatch is definitely something you should consider when looking for a smartwatch. The price range is reasonable and the watch definitely delivers all the high-end features.
The new version of the apple watch is the best watch money can buy. Incorporated with watch OS 6 and Apple S5 processor, this watch takes functionality to the next level. The watch comes in different sizes for both men and women.
The new watch possesses an always-on display and thus does not have a good battery life (Up to 18 hours ) as compared to previous models. The watch provides excellent storage of 32GB which is more than any watch available in the market.
The body is water-resistant up to 50 meters and Swimproof which makes it an exceptional candidate for water sports. The wireless charging method is quite convenient as it keeps on charging while it is fastened on your wrist.
The watch offers advanced workout metrics and GPS, along with a compass and ground elevation measurement, the watch is made for life's twists and turns.
The watch offers the most innovative features but all of this comes with a hefty price tag. The watch is only compatible with iOS, this is the biggest drawback of the watch. The watch is not compatible with Android phones so it has a market with only iPhone users.
A fully-loaded Wear OS watch that you probably wouldn't have heard of. The watch has dual compatibility with Android 4.3+ onwards and iOS 8+ onwards. The powerful snapdragon wear 2100 processor provides decent functionality.
The internal storage is 8GB. The watch charges through a magnetic connecting pin. This watch has the most affordable price on this list.
The battery life is quite good and lasts up to 2 days. The design is a little bland but the body is still waterproof. You won't be impressed by the looks of the watch but considering what it delivers in the price range it comes in the watch is pretty impressive.
The Ticwatch E3 comes from a small brand Mobvoi that has made a splash with its new range of smartwatches.
The watch works great with Android devices but you won't be able to make contactless payments as the phone does not feature any NFC onboard. The watch has all health and fitness features that can help you track your activity and health.
Samsung's Gear series has dominated the market for years and for all the right reasons. This is due to the fact that the company has combined clever marketing with amazing products. The Gear S3 is definitely one of the best options on this list.
The S3 focuses on all the best features of the previous version and brings forward, even more, features for its users. The price is a little higher than the other options mentioned here but that is okay as it delivers premium quality features.
The watch unlike other watches is not compatible with Android and runs on Samsung's own OS called Tizen.  The OS is extremely promising even though it is new. The lack of apps is a major drawback that needs a little work.
The new watch lets you save Spotify playlists onto the 4GB storage and you can listen to the songs even when you do not have a Wi-Fi connection.  This watch also has an always-on display like the Apple watch 5. The watch is installed with activity trackers and has the best intuitive interface among any other watches.
Garmin is a company known for its top of the line GPS technology. Recently they started manufacturing smartwatches and the fans of Garmin were quite excited about these products.
This watch can be called the holy grail of smartwatches because it comes loaded with features that any high-end watch does. The bright and beautiful display fitted on a hard-wearing body makes the watch quite durable.
Another strong point is the long-lasting battery and an over the top GPs tracking. The company has released fairly decent watches that show off their specialty.
The slim band blends stylish design and a smart activity tracker. An easy to read display lets you monitor your sleep with REM sleep feature.
Blood oxygen levels can be measured using the wrist band Pulse Ox sensor during the night. Fitness and health monitoring tools can show an estimated heart-rate, stress tracking, relaxation breather timer, body energy monitor and other features.
Dedicated activity timers for exercise timings, yoga, pool swim, etc. can be set up. The polycarbonate lens alerts for all notifications or as per your liking.
The notifications include calls, texts, and emails. The battery life is quite impressive and lasts up to 7 days. You can connect the smart band with your smartphone for a better GPS tracking experience.
The watch comes in two sizes that booth have a sleek and fashionable outlook. The new smartwatch features excellent battery life that can last up to 6 days.
This model also features the famous rotating bezel. The watch comes with new fitness-tracking abilities that let users track their calorie intake and monitoring their health status.
The applications are a bit outdated but the watch is still a good bargain. The compact design and the fact that it is unisex makes it a hit among users.
The watch is water-resistant so you can enjoy your water sports without having to worry about tour precious smartwatch.
Tag Heuer is a well-known name when it comes to quality wristwatches. The brand's new smartwatch range is one that is surely striking. The range includes watches with stylish designs and high-quality technology. The modular 45 has an LCD touch display.
One of its unique features includes a gyroscope with tilt detection. It comes with a dual-processor and 512MB Main Memory with 4GB Storage Memory. The watch possesses a titanium grade 2 case and is waterproof. The battery lasts up to 25 hours or more.
The watch is excellent for health and fitness monitoring and uses a 2.0 version of the Android operating system. The watch is a modular marvel with a range of options available for its straps, lugs, color combinations, styles, and even the bezel that can be chosen according to your style.
This watch from Fossil comes with a Qualcomm snapdragon 3100. The case size is a bit bigger as compared to other watches but still offers all the features mentioned for the other smartwatches.
You can personalize your dial display, customize, control your music and get notifications. The swim-proof body performs amazing health tracking for heart-rate, exercise, and activity tracking.
The Google pay app can be safely used to make payments on-the-go. The watch has compatibility with Android 6.0+ and iOS 10.0+. The watch is a great candidate for Google Pixel series users.
Google Pixel Phone Release Date:
Back in 2016, Google started its business of selling smartphones by developing Google Pixel phones that run by Android operating system. On October 4, 2016, Google declared about their first invented two Pixel smartphones named the Pixel and the Pixel XL.
On October 20 of that year, the phones were released. Since then, Google Pixel has expanded and released new models almost every year. In this section, we will focus on all the Pixel phones announced on September 30, 2020, and afterward.
Pixel 4 and 4XL Release Date
Google has released its new Pixel 4 and 4XL smartphones on October 15, 2019. The most anticipated Pixel 4 handsets are the most ambitious Google smartphones to be launched. The phones come with a variety of new features, ranging from facial detection and controlling the watch with hand gestures.
The smartphone comes with a 5.7 inches OLED display. There are two rear cameras of 16MP and 12MP and the front camera is of 8MP. The phone holds a 6GB RAM and a snapdragon 855 processor. The starting external storage is 64GB and can be upgraded. The battery is 2800 mAh and offers a reasonable battery time. The Face Unlock feature will be used to unlock the phone.
The price of the phone according to a site called Elara is around $893 and €820. This phone incorporates Soli which is an all-new radar sensor that is rumored to interpret motion at a distance i.e. you'll be able to gesture to turn off the volume and the device will respond in real-time. The Motion Sense technology will help users to skip songs, snooze alarms, and silence phone calls just by waving their hands.
Google Pixel 5 and 5A Release Date
On September 30, 2020, Google declared the launch of the Pixel 5. The Pixel 5 was released on October 15, 2020. However, the smartphone was discontinued on August 20, 2021. But Pixel 5 is still being supported.
Besides, on August 17, 2021, Google announced the Pixel 5A. Later, the phone was released on August 26, 2021. Also, this smartphone is still being supported.
Google Pixel 6 and 6A Release Date
On October 19, 2021, Google announced the launch of Pixel 6. Later, Pixel 6 was released on October 28 of that year. This smartphone is still being sold.
On May 11, of the current year, Google publicized Pixel 6A. Later, on July 21 this smartphone was released. This smartphone is also still being sold.
Google Pixel 7 and 7 Pro Release Date
The latest smartphones by Google, Google Pixel 7 and 7 Pro was announced on October 6, 2022. Google accepted pre-orders after that but released the Pixel 7 and 7 Pro on October 13, 2022. These latest smartphones are only a month old!
Frequently Asked Questions [FAQs]
At this stage of the article, let's see some FAQs, that people frequently ask about Smartwatches Compatible with Google Pixel.
Does The Samsung Smartwatch Work With Google Pixel?
Answer: Yes, the Samsung smartwatch works with Google Pixel. They both are supported by the Android operating system. Hence, without any doubt, we can say that Samsung smartwatches are compatible with Google Pixel.
Does Fitbit Work With Google Pixel?
Answer: Fitbit app works with any smartphone based on Android 8 or beyond. All the Google Pixel phones apart from the first generation phones, Pixel and Pixel XL, match this requirement. Therefore, it is clear that Fitbit works with Google Pixel.
Does Google Have Any Smartwatch?
Answer: Yes, Google has expanded its production line to produce smartwatches named Google Pixel watches. Google announced Google Pixel Watch in 2022 and released the smartwatch on October 13 of that year.
Conclusion
There are numerous smartwatches that can work with Google Pixel phones. But we have written this article to help you find the best possible smartwatch among the wide range of options.
Here, you have discovered the 10 best compatible smartwatches with Google Pixel phones and their characteristics. We hope that you will find this article very helpful.
Nevertheless, if you have any queries or recommendations, kindly, write in the comment section given below. 
Also, make sure to check out my post on Can You Use Google Fit Without A Watch? Complete Guide.
As a professional trainer and a gadget lover, I've spent a lot of money and time buying wearable activity trackers, smartwatches, and gadgets, and checking them out. My site is focused on helping you with your activity tracking and smart technology journey. I try to provide the most helpful updated content on this subject. Hopefully, you will love my blogs and be a regular around here.